Providers of traditional anti-aging and wellness solutions, Acu Spa at Acuquerque, announces upgrades to their services amid rave reviews from clients across Albuquerque, New Mexico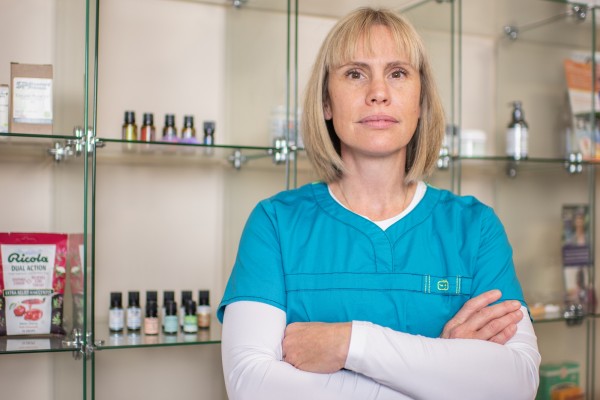 Dr. Lindsay Meade and her team at Acu Spa at Acuquerque are relentless in the pursuit of helping clients heal their body, spirit, and mind through traditional wellness solutions, a claim substantiated by the constant upgrade of services to deliver the best experience to clients. Acu Spa at Acuquerque has quickly grown in a relatively short while to become the go-to place for cosmetic acupuncture services, with its microneedling treatment particularly standing it out from others.
Traditional Chinese Medicine techniques have been around for centuries, with people leveraging their benefits to remain vibrant in the body, soul, and mind while improving their overall well-being. These techniques are becoming popular in recent times, as practitioners and advocates create awareness about alternative treatment methods and their benefits. However, getting the best experience and result-oriented treatments remain daunting, which is where Acu Spa at Acuquerque has stood out in service delivery.
Acu Spa at Acuquerque has a reputation for providing state-of-the-art microneedling in and around Albuquerque, helping clients to boost collagen production and ultimately heal the skin naturally for a more youthful look. The Collagen Induction Therapy has delivered extraordinary results, with patients testifying to achieve noticeably clearer skin almost immediately after their first treatment.
Some of the identified advantages of microneedling are skin tightening, skin rejuvenation, and improvement of acne scars. Microneedling can also help with minimizing signs of aging as well as age spots.
In addition to the signature microneedling treatment, Acu Spa at Acuquerque provides Nano Needling Acupuncture, Acupuncture, Infrared Crystal Mat Therapy, Light Therapy, Gua Sha, Cupping, Kinesio Tape, and a host of other services as well as packages, with a team of highly experienced and well-trained professionals offering their best using the latest equipment in a conducive environment.
To learn more about microneedling and other natural, holistic healing techniques offered by Acu Spa at Acuquerque, visit – www.acuquerque.com/.
Media Contact
Company Name: Acu Spa at Acuquerque
Contact Person: John Meade
Email: Send Email
Phone: +1(505)369-1844
Country: United States
Website: www.acuquerque.com