The disruption of digital technologies is changing the way industries function and operate. AI has made its presence felt across the world and through its innovation and has enabled industries to identify better ways to deliver value to customers as part of their operations. It is no secret that artificial intelligence is having a big impact on how customers interact with services, notably within Banking. Nowadays, customers are changing their demands as to how they interact with their products and services. Therefore, banks are under pressure to deliver a more efficient, personalized, and seamless banking experience to meet their expectations. Banks in the past have struggled to realize the full value of the data that they collect, and now, artificial intelligence technologies have unlocked different ways for institutions to use their data to greater operational effect.
That is just only one way in which Banks can create better value for themselves and their customers. Digitization has never been more essential for banking institutions to adopt than it is today, and competition from FinTech start-ups has only ramped up the pressure for banks to meet the challenge and integrate AI technologies into its operations.
Many institutions already consider artificial intelligence as the future of banking as it has proven to deliver higher quality services to customers. Besides that, here's why banks need artificial intelligence technologies: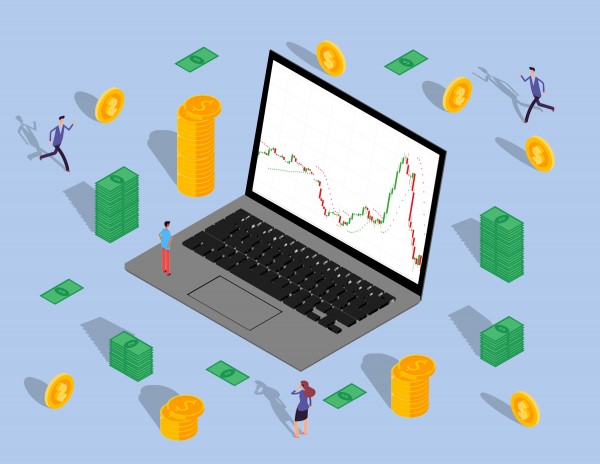 AI Personalizes Customer Experience – AI can develop a better understanding of customer needs and AI can develop personalized banking to its customers. Customers will rarely need to search for what they need because algorithms process huge amounts of data and process customer online activity trends and behaviors to identify recommendations of products and services. All content that is usually searched for is delivered to the forefront as soon as the customer would access their banking services. A personalized service empowers a self-service capability available 24 hours a day. Customers are no longer willing to wait for contact hours to open for their concerns. Now, insight works for them in real-time to deliver what they want to see when they want to see it.
AI Promotes Efficient Communication With Customers Through Chatbots – Chatbots was reality-identified within the 1960s where it was built to develop real-time interaction with humans efficiently. Through processing and learning vigorous amounts of data, chatbots are embedded with learning algorithms to understand customer behaviors and trends whilst customizing results to meet their preferences. Chatbots are also available to deliver answers to any queries they may have. Think of it as an online interactive FAQ service, for example. Chatbots aren't just used for interaction with humans. They are also being developed through FinTech start-ups to manage payments, act as financial advisors, and recommend financial advice and investment recommendations to make customers banking service efficient.
AI Immediately Detects Fraudulent Activity – Fraud has always been at high risk amongst banks, and the process of identifying anomalies and closing fraudulent cases with a result can take weeks or even months. Through insight, AI has the potential to detect anomalies in real-time with on-the-spot anomalies identification through biometric data to locate abnormal actions of payments or general behaviors of online customers. Through effortless processing of data, algorithms can also predict future behaviors, results and suspicious activity patterns to deem legal and illegal money sources. Banks can tighten their laws and take necessary action almost immediately.
AI Reduces fees – Artificial Intelligence could make fees and payments obsolete. Whilst these fees provide a high-flow of revenue for banks, it also brings negative costs through poor satisfaction and legislative punishment. Customers in overdrafts are required to pay fees. However, AI can use insight to determine customer cash behaviors and help customers anticipate balance issues. Ensure that they're making the right choices as part of their services an even recommend other banking products to manage their money better and stay above a negative balance.
The banking sector today is becoming actively adaptive to artificial intelligence because they instantly realize that current administration and manual strategies are fast becoming outdated. According to Deltec Bank, Bahamas, "The era of internet and online banking is the here-and-now, and banking institutions have had to play catch up to transform strategy to promote a more personalize and self-serving experience. Customers are expecting banking operations to perform on-demand services and AI has never been more in demand than it is now."
To sum-up, banks have been relatively slow in adopting artificial intelligence technologies as part of strategy and operations. The digital disruption is now changing the way the world works and functions. With advanced technologies presently being part of day-to-day lives, banks are expected to deliver seamless experiences with advancements that enable customers to access and manage their banking services in the palm of their hand. Banks who are not investing in technology should expect to experience bad bank capital, falling customer rates, and fraud vulnerability.
Disclaimer: The author of this text, Robin Trehan, has an undergraduate degree in Economics, Masters in international business and finance, and MBA in electronic business. Trehan is Senior VP at Deltec International www.deltecbank.com. The views, thoughts, and opinions expressed in this text are solely the views of the author, and not necessarily reflecting the views of Deltec International Group, its subsidiaries, and/or employees.
About Deltec Bank
Headquartered in The Bahamas, Deltec is an independent financial services group that delivers bespoke solutions to meet clients' unique needs. The Deltec group of companies includes Deltec Bank & Trust Limited, Deltec Fund Services Limited, and Deltec Investment Advisers Limited, Deltec Securities Ltd. and Long Cay Captive Management.
Media Contact
Company Name: Deltec International Group
Contact Person: Media Manager
Email: Send Email
Phone: 242 302 4100
Country: Bahamas
Website: https://www.deltecbank.com/