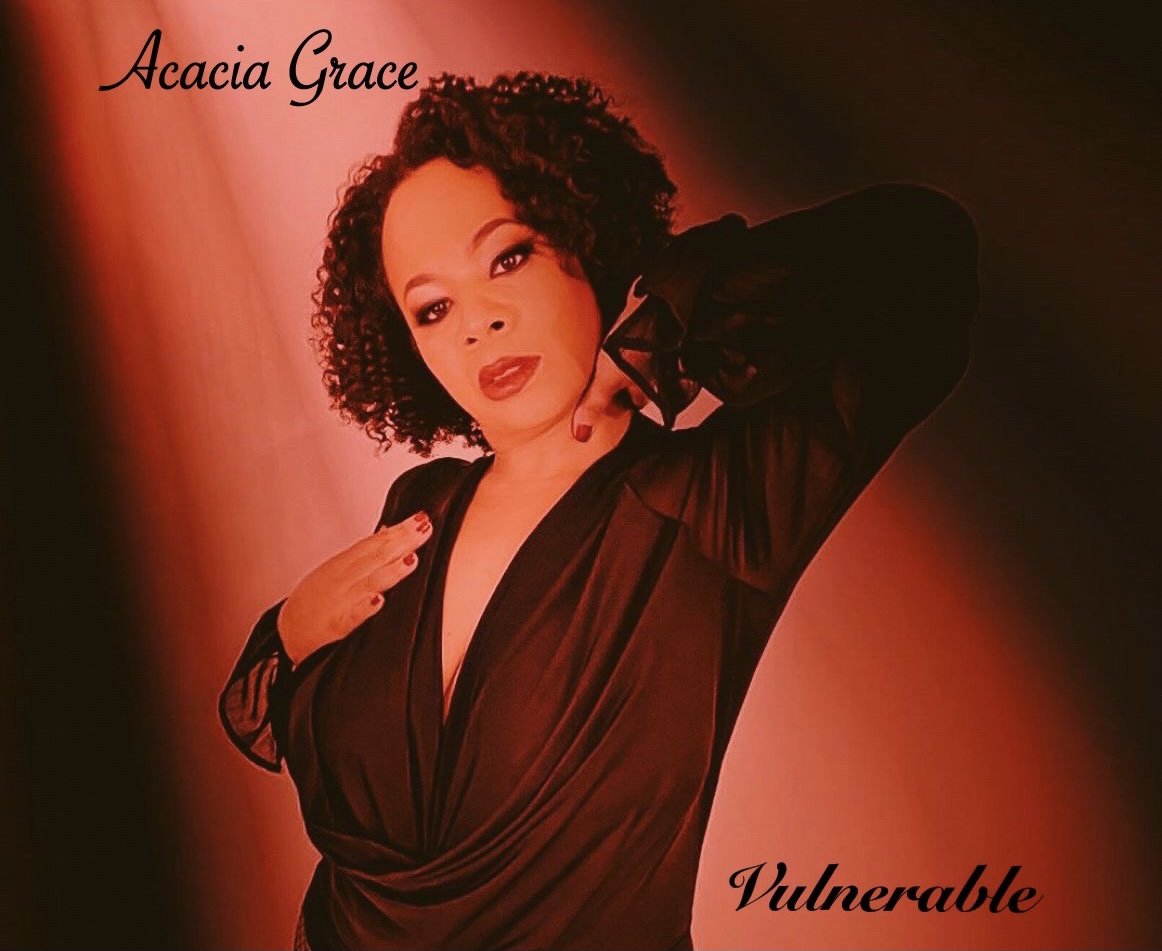 The US-based singer and songwriter is thrilled to announce the completion and release of her first project, Vulnerable, which combines a mix of soul, jazz R&B and neo-soul
With the world's evolution, it isn't easy to find an artist today who can deliver a rhythmic mix of musical genres such as soul, jazz R&B and neo-soul. While it may be easy to find an artist who can deliver soul and jazz R&B songs, neo-soul is almost unheard of today. Todays' mainstream music is saturated with Afro-pop, hip hop, electric, Trap and R&B music, leaving mature audiences out of the premium entertainment in the music industry.
As the drift to modernization continues to pose a challenge in the industry, Acacia Grace has decided to be unique and true to her soul roots. She had declared her intentions to offer her vocal prowess, intending to bring back old vibes modernly without stripping the music of its original vibe.
Today, Acacia Grace announced the release of her debut EP, which is titled "Vulnerable." The EP, which combines a mix of soul, jazz R&B, and neo-soul, features six tracks, including Old Times Blues, I Can't Live Without You (with bonus instrumental), You're Not a Friend of Mine, Pleasantly Surprised, and If You Wanna Get With Me.
Speaking on the release of her first EP, Acacia Grace said, "I am so excited to be releasing my debut project finally! I love to create and experiment with different concepts, and you will hear that in this album. Most of all, I just want everyone to enjoy it."
Vulnerable EP by Acacia Grace was made available across all digital streaming platforms on September 24. She is also offering a Limited Edition of signed digital vinyl CDs complete with liner notes, for those that love to collect vinyl records in a modern era.
On what inspires her, Acacia Grace stated that "I am a fan of underrated singers. They bring something that mainstream artists don't, especially in the realm of creativity. I get a lot of my inspiration from soul artists who aren't mainstream because I feel we need more variety outside of mainstream music."
With her debut EP, Acacia brings back neo-soul, jazzy bluesy, and old-school music with a new-school flair. "I want to say thank you to everyone who has and will support my music. I really appreciate you for believing in me and pushing me to become a better artist," concluded Acacia Grace.
To listen to Vulnerable by Acacia Grace, please visit www.acaciagrace.com
About Acacia Grace
As a singer and songwriter, Acacia Grace is the perfect example of a modern woman in the music industry. From DC to California, she thrived in musical creativity, and her works are proof of her expertise and musical prowess.
Influenced by artists such as Maysa, Leelah James, Lalah Hathaway, and Rachelle Ferell, Acacia Grace's music cuts across generational and cultural lines with a vocal complexity that soothes the spirit and inspires a multitude of audiences.
Media Contact
Company Name: Soul Optimism Music
Contact Person: Acacia Grace
Email: Send Email
Phone: 714-261-2232
Country: United States
Website: https://acaciagrace.com/