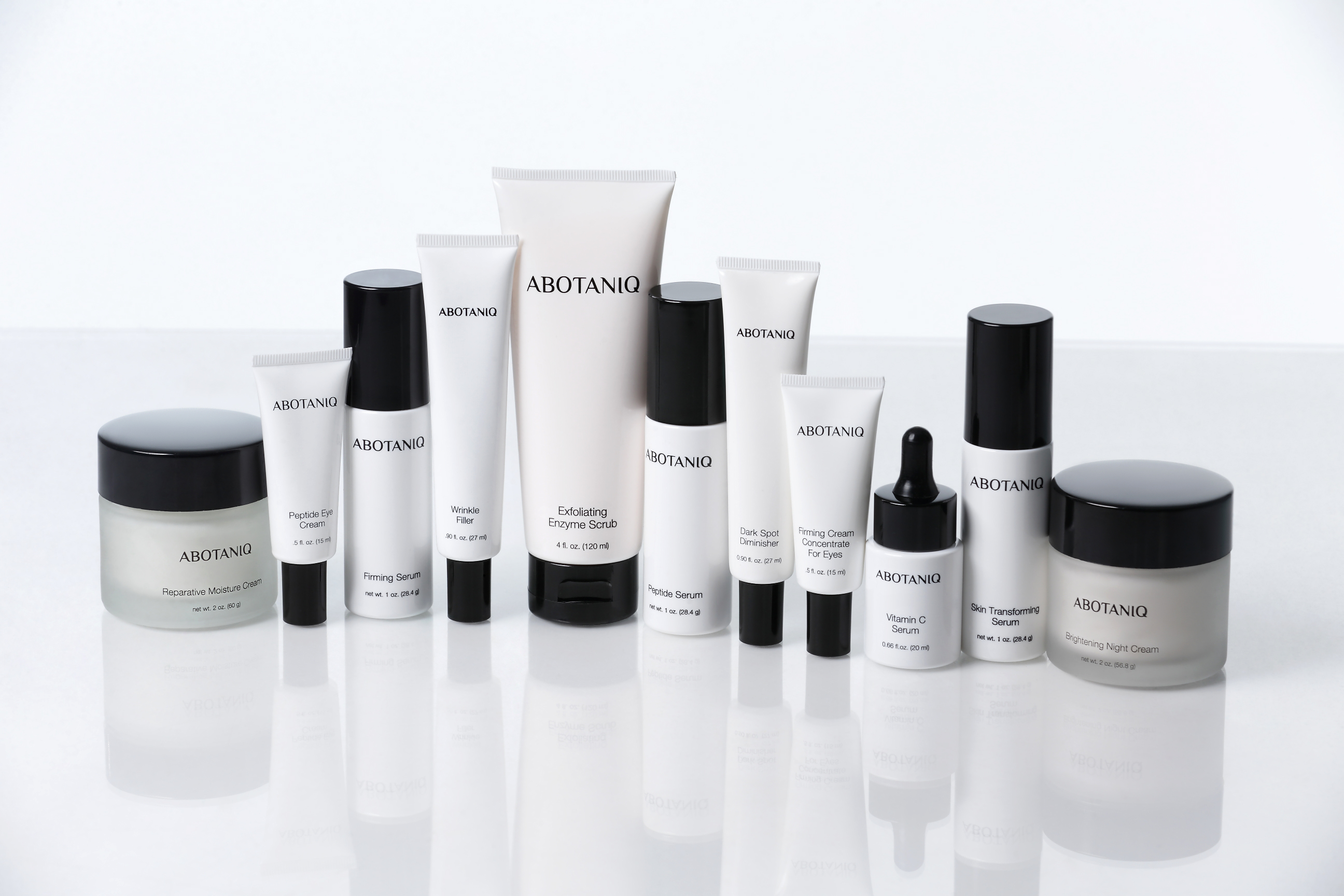 United States – 03 May, 2016 – (abotaniq.com) ABOTANIQ, The Innovative skincare manufacturer that offers premium skin-care solutions has recently introduced its peptide range of skin products. ABOTANIQ uses innovative, toxin-free ingredients in its products to create Botox like effect for a younger skin. With its Peptide Range of products, it brings Clinical Anti-Aging solution for mature skin to the comfort of user's homes.
All of the products are made in New York USA and the company has over 40 years of experience in skin care technology. It collaborates with laboratories and research houses and has an expert product-development team. ABOTANIQ creates innovative, technologically advanced products at their state-of-the-art research and development laboratories that offer the best care for your skin.
The peptide range of products deliver protective antioxidants and restorative peptides to help rejuvenate aging skin and promote a healthy, youthful resilience and glow. The range consists of an Eye Cream, a Serum and a Wrinkle Relaxing cream. The eye cream helps strengthens and stimulate the under eye skin to make it look younger. The serum helps repair and rebuild the skin while the wrinkle relaxing cream helps retexture and firms the skin. Customers have the option of buying the Deluxe Kit, consisting of the Serum and Eye cream together and save money on their purchase.
The company states that their peptide range includes Matrixyl® synthe'6® which significantly increases the synthesis of 6 major constituents of the matrix and dermal-epidermal junction. It helps boost collagen and specifically targets the problematic areas like around the eyes, nose, mouth and forehead, which are prone to wrinkles. Further, it helps improve dropping, sagging skin and other common ailments for mature skin. It starts working immediately, smoothing the appearance of wrinkles and crow's feet. The lines become less noticeable and under eye wrinkles are significantly diminished. Results indicated the same with Collagen I improvement by 105% and Collagen III by 104% among other significant results.
About ABOTANIQ
Following the belief, that Modern science is increasingly coming to recognize the brilliance of natural materials, ABOTANIQ merges nature and technology in their products that take care of skin and help achieve best results. Their mission is to create products blended with highest quality ingredients, to nourish, replenish and hydrate the skin for maximum results. ABOTANIQ embraces the idea that 'Nature is The Answer' to all beauty problems. Through their innovative scientific technologies and the most traditional and ancient botanical extraction techniques, they provide anti-aging solutions that really work.
Media Contact
Company Name: ABOTANIQ LLC
Contact Person: Ting Chen
Email: marketing@abotaniq.com
Phone: +1 (347) 560-1237
Address:1 Radisson Plaza, Ste #800
City: New Rochelle
State: NY
Country: United States
Website: www.abotaniq.com