Camarillo, CA – AAA Pool Maintenance worked alongside Ventura County health inspectors to improve water quality testing at local pool facilities following concerns over poor results the resulted in the closures of several facilities. In partnership, AAA Pool Maintenance and local county inspectors identified human error produced inaccurate water quality readings.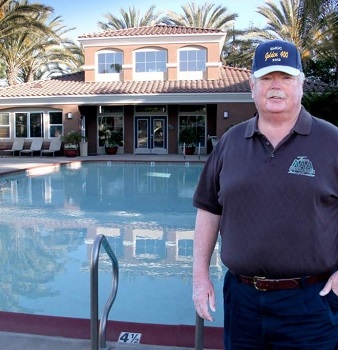 The local health division of Ventura County, California, which regulates commercials pools including gym pools, apartment building pools, and local public and non-public pools in Ventura County, closed many facilities over the past summer due to these sub-optimal chemical level readings. Results varied by test and county health inspector.
Working in tandem with county officials, AAA Pool Maintenance has helped to improve the results of manual dye testing methods and how they are obtained. After leading meetings with local pools and county health inspectors, officials now know how to use new testing machines, accurately calculate water quality readings, and perform necessary adjustments using a new color que testing method. With this new knowledge from meetings and training led by AAA Pool Maintenance, many pool facilities have been able to reopen.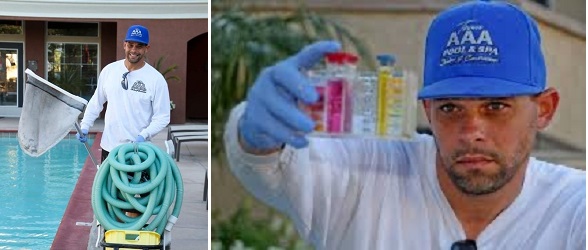 The collaboration between AAA Pool Maintenance and local officials has reduced frustration amongst pool service providers and helped to ensure local pools are safe and in compliance with local health codes. AAA Pool Maintenance is proud to have facilitated this effort and will continue to partner with health officials and the commercial pool industry in Ventura County on water quality and testing needs.
To learn more about AAA Pool Maintenance and its services, please visit AAAPoolMaintenance.com.
About AAA Pool Maintenance
For over 30 years, AAA Pool & Spa has proudly served the greater Camarillo, CA region with a comprehensive range of pool services and a focus on personalized customer service. AAA Pool & Spa serves both business and homeowner pool needs – including complete, end-to-end pool construction, ongoing maintenance, affordable cleaning, emergency repair, and more. As an added benefit, AAA Pool & Spa is a warranty service station for Pentair Pool Products and Jandy Equipment by Zodiak. At AAA Pool & Spa, customers receive professional industry experience at a fair and honest price.
Media Contact
Company Name: AAA Pool Maintenance
Contact Person: Media Relations
Email: Office@aaapoolmaintenance.com
Phone: 805-987-0975
Address:618 Calle Plano
City: Camarillo
State: CA 93012
Country: United States
Website: www.aaapoolmaintenance.com