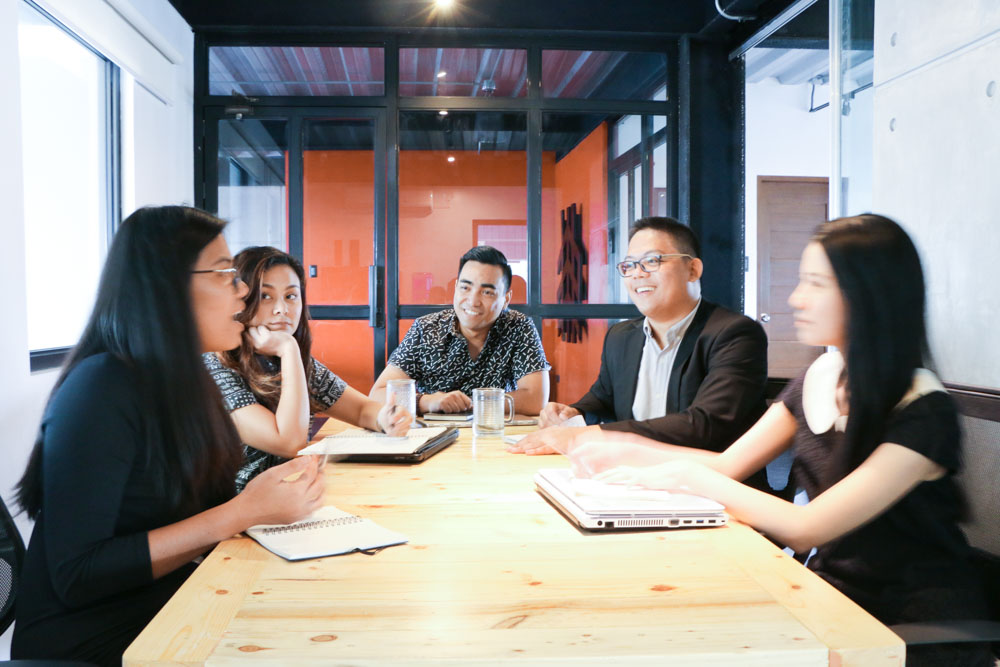 United States – 28th April, 2020 – In just a matter of months, the coronavirus disease or COVID-19 has swept the world into a state of turmoil and economic instability.
It would not take long before local transmission would be confirmed in more than 200 countries around the world. The World Health Organization would, later on, declare COVID-19 as a pandemic in March 2020.
The global health crisis has been touted a "black swan", or a rare and unpredictable event that has a catastrophic effect. With the closure of borders, increased travel restrictions, disrupted supply chains, social distancing, and lockdown measures in effect, businesses have been severely hit by COVID-19 and face the challenge of promoting business continuity.
With shops closed, events cancelled, and consumers in quarantine, the drop in sales has crippled companies, some forced to lay off employees or worse, shut down. For other companies which can adopt a more flexible approach to continue operations, more stringent measures will need to be implemented to safeguard workers' health and safety.
Working Remotely
In a COVID-19 world where businesses can continue to function but with little to no physical interaction involved, technology, fortunately, can enable them to bridge the physical divide. Digital workspace solutions, for instance, are paving the way for certain businesses to sustain marketing efforts even in these uncertain times.
With companies making the most of these tools, could remote working be the new normal? Experts say it will likely permanently change the landscape of businesses as companies invest more heavily on digital touchpoints to replace physical work interactions. Virtual spaces will play an active role in keeping businesses afloat, even well after lockdowns are lifted.
Global investment manager Schroders looked into the need for face-to-face meetings amid the pandemic and noted how with the decline in business travel, online tools are making businesses reduce their carbon footprint. Airlines and hotels will, as a result, be largely impacted.
This shift in work behavior not only enhances businesses' productivity but also promotes increased sustainability, given the world's evolving climate, not to mention bolster trust within teams. This transition may very well be to what will become businesses' "new normal". It's a change brought about by the crisis that will potentially trigger companies to regard teleworking more positively, what with the observed gains in efficiency and the reduction in travel-related expenses.
Virtual teleconferences are replacing face-to-face meetings to allow teams to collaborate and discuss work-related issues. Downloads for applications such as Zoom have increased significantly due to a global spike in demand, making it possible for some companies to have some semblance of "business as usual".
A Global Workforce
With teleworking becoming the norm, there's little difference that can be said of it with companies that are considering or are already doing offshoring.
Offshoring has long been a cost-effective way for companies to establish part of its processes or services overseas. Many countries have benefited from business process outsourcing, professional outsourcing, and IT outsourcing. These types of outsourcing have given companies a fighting chance amid the disruptive pandemic. The global health crisis is nudging companies toward creating a new business strategy, one that will reduce spending and help these adapt to changes in the market.
At a time when businesses need skilled workers, and qualified professionals are searching for opportunities online, offshore staffing serves as a strategic means to keep overhead costs down while filling up vital job openings.
Making a dent online with consumers and stakeholders is a lifeline for companies who still can adjust to a digitalized way of doing business. The cost of hiring full-time digital marketing staff in the USA, United Kingdom or Australia can be significant and luxury for business owners.
Outsourcing a digital marketing agency over hiring a full-time digital marketer is a viable solution for businesses to get the full benefits of promoting their products or services online. An entire team of digital marketing experts based abroad can deliver quality results at the same price as hiring one staff member locally.
"For business owners, this now opens up a world of talented remote workers. The right team is no longer confined by borders," says Gian Reyes, founder of Hive Digital Agency, a digital marketing agency.
Founded in 2015, Hive Digital Agency has catered to a wide array of clients all over the world from heritage household brands to SMEs. They offer services such as website design, search engine optimization, social media management, paid media campaigns, content marketing, and digital consultation.
The entire Hive Digital Agency marketing team can be at your disposal at a considerable fraction of the cost of hiring a potentially intermediate-skilled digital marketer. With its combined expertise, Hive Digital Agency's team is capable of delivering results for the client's needs.
With Hive Digital Agency's portfolio of marketing services, its team can become a company's marketing department. From conducting an assessment for strategy formulation to building a world-class team of digital experts, Hive Digital Agency will proactively manage every marketing detail for businesses.
Companies may not have been fully prepared for the pandemic. However, by fostering a spirit of adaptability and partnering with a reliable digital marketing team such as Hive Digital Agency, entrepreneurs can gain a foothold in successfully rebuilding their businesses.
To keep up with everything Hive Digital Agency, follow the brand on Instagram @hivedigitalagency and Facebook @hivedigitalagency, or visit https://hivedigitalagency.com/
Media Contact
Company Name: Hive Digital Agency
Contact Person: Alexander Diego
Email: Send Email
Phone: 406-225-7726
Country: United States
Website: hivedigitalagency.com