Ikigai Watches is set to launch on Kickstarter this August 23rd with amazing early bird prices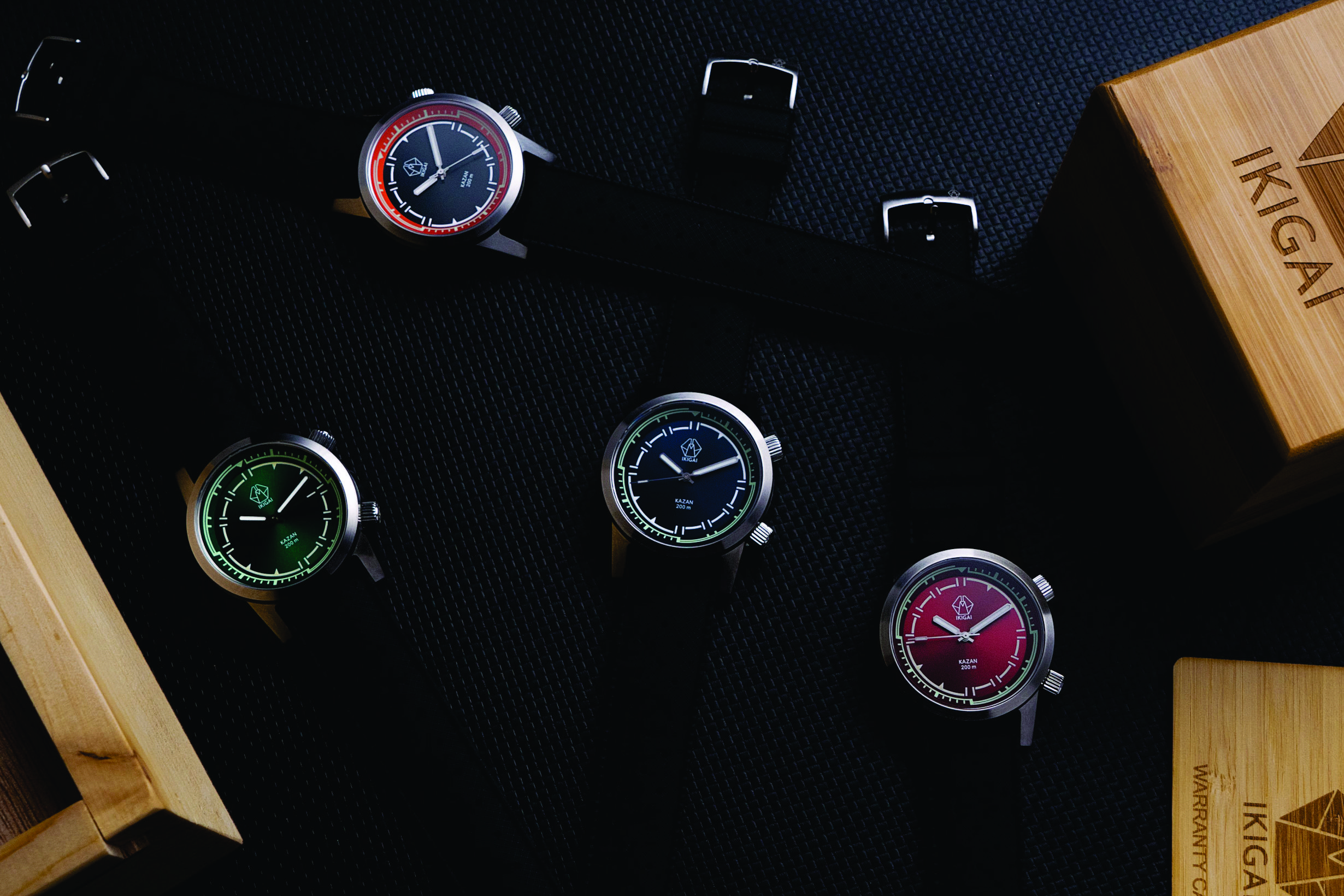 An Upcoming Microbrand Watch company sets to Redefine the Purpose of a Watch
Ikigai Watches is redefining the reason people look at their wrist multiple times a day. It believes watches can do more than just telling time. They believe a watch can revive a sense of the meaning of one's life – the purpose one chooses to dedicate their time for. A timepiece that symbolizes one's philosophy of life can bring hope and positivity each time one looks at it. Embedding in a timepiece the philosophy of Ikigai, i.e., the reason for being, the latest collection, Kazan, is all set to change what a timeless watch means to its wearer. What's better is that it's a state-of-the-art collection which means the Kazan 200m Dive Watch can be worn in a meeting, the ocean, on hikes, anywhere in the world, the watch will tank all the harsh conditions without compromising its looks.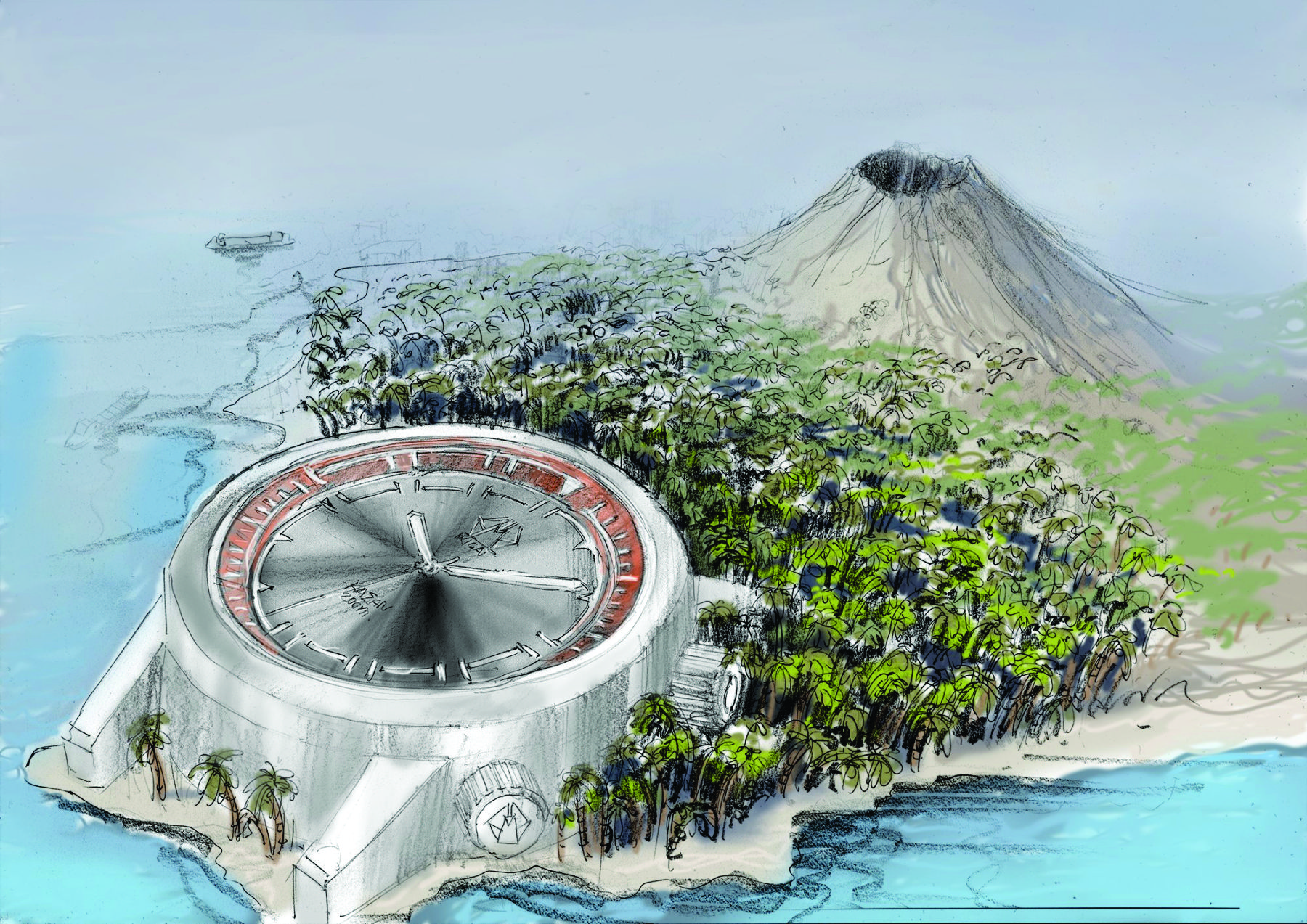 A Watch that Tell its Own Story
People will see more than what the hour and minute hands read when they look at their Kazan watch. It will reflect their ethos of life, the core reason for their being, and the purpose they choose to dedicate their time for. It's all on the dial. Ikigai has designed these watches to stand out for much more than just style. They aren't just uniquely styled but capture the essence of life. Ikigai Watches has carefully chosen four elemental colors for their Kazan collection. Each of these colors represents something, a life philosophy.
Blue encapsulates the spirit of flowing water and the philosophy of mindfulness, one's core desire to truly live a moment for each moment is fleeting. The orange of fire glows with the warmth of humility and the passion for service to the people. The maroon of air is for those who embody positivity and hope. It is a color for those who represent the essence of the intangible but thriving strength of optimism. Last but not least, the green of earth is an embodiment of stability and reliability. A Kazan dial, in essence, captures one's ikigai. Its glow will remind its wearer of their core reason for living, bring hope, and inspire a meaningful life – a constant reminder to keep going for time stops for none.

Never-Before-Seen Designs on a Watch Inspired by Volcano
The Kazan 200m Dive Watch by Ikigai Watches is based on never-seen-before design philosophy, the shape of a volcano as symbolized by the name Kazan in Japanese. Its innovative case represents the outer slope of a volcano while the inner bezel mimics the inner crater. The never-before-seen dimensions on a watch case and 45-degrees slope of the inner bezel adds fine details to the design, mimicking a volcano's shape to perfection. Most importantly, the indices on the watch are coated with the strongest lumes in the watch industry, making the Kazan a perfect watch for any adventures during the day or night. These watches aren't just water-resistant. They are highly readable underwater and in darkness. The collection is set to go live on Kickstarter on this August 23rd.
For those who believe watches symbolize more than the passage of time, Kazan by Ikigai watches is for them! The collection goes live on August 23rd on Kickstarter. To be notified upon launch, subscribe here. There are super early bird prices too. The innovative, uniquely designed, and water-resistant Kazan 200m dive watch by an upcoming microband will be available for USD. 285. However, this offer is for the first hundred pieces only so, waste no more time and subscribe today for the Kickstarter launch.
An Entrepreneur with One Goal in Mind
Designed to redefine why people look at their wrists, Ikigai Watches was launched in 2020. It was inspired by the founder Auscar Tan's wish to revive hope and make watches more meaningful in a pandemic-stricken world. This wish, Tan's love for watches, and his passion for diving combined to bring Ikigai Watches to the fore. It emerged as a watch brand specializing in high-quality, unique, and reliable watches suitable for diving and designed to reflect the wearers' ikigai. It's a passion for positivity that has lent a purpose to Tan's Ikigai Watches. The latest collection, Kazan, is out on August 23rd, 2021. Subscribe here today to catch their early bird offers.
Media Contact
Company Name: IKIGAI WATCHES
Contact Person: Auscar Tan
Email: Send Email
Country: Singapore
Website: https://ikigaiwatches.com/