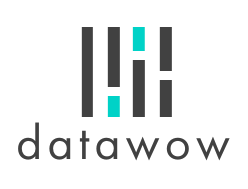 DATA WOW CO., LTD. IS TAKING THE VERY CONCEPT OF DATA SCIENCE TO THE NEXT LEVEL BY BLENDING INNOVATION & TECHNOLOGY TOGETHER
Bangkok, Thailand – December 18, 2020 – Emerging tech-startup from Thailand, Data Wow Co., Ltd., has proudly announced that it is now accepting client for its AI, web, and app development. The company is based in Bangkok, Thailand, and it has a growing number of customers from around the world, and besides web and app development, it is seeking new client for its AI development. Web development and AI development are the present and future of this IT-driven world, and Data Wow is taking things to the next level for its clients. Data Wow is aimed at serving all kinds of industries with secure, reliable, and truly unique software that manages data without any room for error or miscalculation.
"We are pleased to announce that we are welcoming clients for AI, web, and app development for our platform, and we are grateful to our growing number of customers, especially from Thailand and Japan." Said the spokesperson of Data Wow, while talking about the new announcement. "We believe that data-driven technology can transform our lives for the better, and our startup is on a mission to change the world with data." He added. According to the spokesperson of Data Wow Co., Ltd., the company believes in the power of data, and its experts primarily specialize in Data Science Consultancy.
The technologically advanced modern-day world is driven by data and powered by machine learning. This is exactly the reason why the company is harnessing the power of data, along with AI development to help its customers step into the future with all the right tools and technologies. Furthermore, Data Wow also takes great pride in offering its ready-to-use Software as a Service (SaaS), which fundamentally encompasses everything from a data labeling tool to a micro-task platform for clients to request online chores without hiring staff to save time and money. Data Wow also develops client-tailored AI solutions for repeatable tasks like content moderation or image classification.
"Here at Data Wow, we proudly serve companies nationwide across Thailand, and the number of our valued customers is significantly increasing." Said the spokesperson of Data Wow, while talking about the company. "Our powerful and advanced technology has been designed to help customers manage their data efficiently and effectively." He added. By increasing the efficiency of a data analysis, businesses will be able to increase their sales, and become more productive in the market, which is already highly competitive. Furthermore, the company offers services such as Data Operations, Data Analysis, Machine Learning Model Development, and much more. Besides that, the company also offers AI development, consulting, and trainings.
For more information, please visit the website at: https://datawow.io
Media Contact
Company Name: Data Wow Co., Ltd.
Contact Person: PR Department
Email: Send Email
Phone: +6620249119
Address:1778 Summer Hub Offices, 6th Fl. Sukhumvit Rd., Phra Khanong, Klong Toey
City: Bangkok 10110
Country: Thailand
Website: https://datawow.io