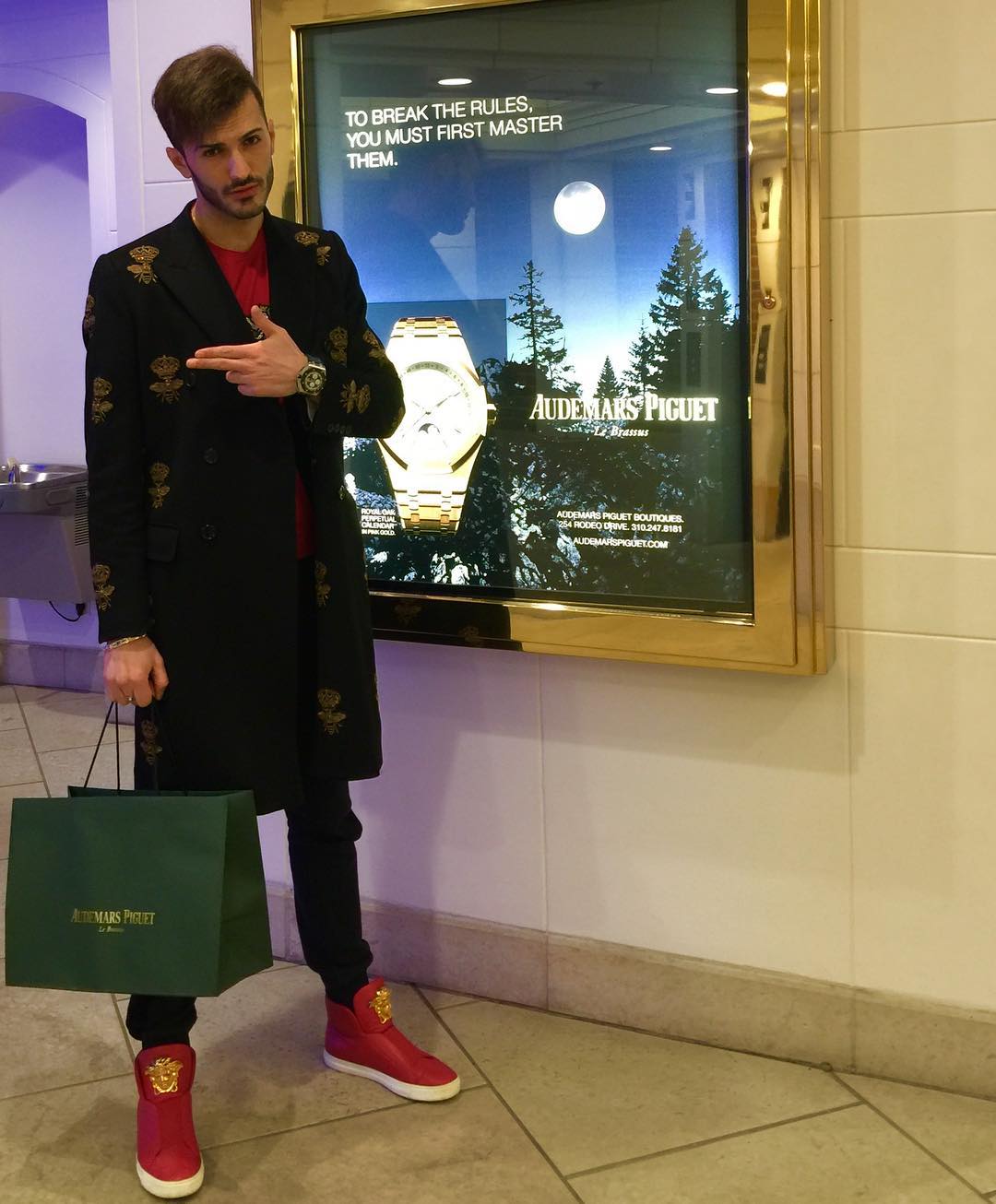 Rolando Lekaj is an A-list fashion supermodel who was born in Lezhe, Albania.
Rolando has modelled for many world-renowned fashion firms in the world. The most notable among them being his stint with Hermes in 2013.
The celebrity model recalls he was still a teenager when he made his first venture into modelling: "modelling has always been my dream since I was a kid. I just have this love and passion for it." Recalling the challenges he faced during his early days as a model, Rolando said: "the challenges I had during my early days were so many and on so many fronts. Back then, from a socio-cultural point of view, Albanians frowned at models, with most models pigeonholed as gays. There's also the issue of finance. My parents were into petty trading so it wasn't exactly rosy for me. But I worked hard to be where I'm today."
Rolando's never-say-die attitude and persistence made him continue in his journey. Today, he has other chains of businesses including a beauty plastic surgery company, a healthcare company, a movie company and a trading company.
Rolando is a man who remembers his root and has the interest of his people at heart. Speaking of giving back to the society, Rolando revealed: "my plans are to build a wonderful resort in my country, Albania, and help a lot of people there with good jobs and life-changing opportunities. I also want to show the world the beauty of Albania and how warm and welcoming the Albanian people are".
Rolando, apart from modelling, also enjoys acting and drawing. "I love natyre so much and I love fishing with my father and brother. Anytime I visit my hometown, I go fishing with my family, it's a way for me to unwind and enjoy life in simplicity. A few years ago I was crazy about luxury brands, I spent a lot on cars, clothes, limited editions, many from Versace, SL, RL, Dior, D&G, etc. But now, as simple as it sounds, what makes me happy is spending time with my family."
Rolando believes that: "If You can see it on your mind, you can hold it on your hand. Don't use your energy to worry. Use your energy to believe!
Undoubtedly, it's those beliefs that have taken Rolando Lekaj to the pinnacle of fashion modelling.
Media Contact
Company Name: YMR International Movie and Modeling Company
Contact Person: Rolando Lekaj
Email: Send Email
Phone: +3557555141
Country: Albania
Website: rolandolekaj.com