Dr. Fumene George Tsibani Ph.D., MA, BED, HDE, and BA, pens a book that reflects his interpretations, observations, and in-depth analysis of a nation-building plan (NBP). His fat resume that includes more than twenty-nine years of experience in capacity building, training and development, as well as programme evaluation and research in public policy and management, among others.
In his book, Nation Building Plan between 2020 & 2064: Designing Paradise Cities to Restore PRIDE through WEALTH Creation, Tsibani offers an initiative to support the industrialization in Africa. Tsibani layouts advancing strategies, as well as comprehensive vision and plan. It is an aggressive and detailed approach as well as give a partnership learning with his readers on how to build an ideal South African nation.
"The book is recommended as an inspiring and path-breaking philosophical approach linked to professional and practical road map to achieve the desired country and nation radiating light and warmth and light on all its beloved people."
It tackles different facets of personal observations to prophecies, applying the Ntsikana kaGabha prophesies and lofty advice since the launch of Imbumba yamaNyama in 1891 in Port Elizabeth (Nelson Mandela Bay Municipality).
The writer does an exemplary work in giving a detailed and more grounded connections including spirituality, intellectuality, aesthetics, constructive activism and actions.
Get your copy now on Amazon: https://amzn.to/34drQ2q
About the Author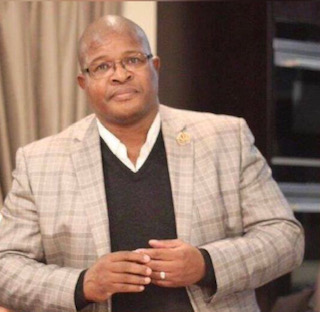 Dr. Fumene George Tsibani holds a Ph.D., MA, BED, HDE, and BA, and has more than twenty-nine years of experience in capacitybuilding, training and development, complemented by programme evaluation and research in public policy and management. He has worked in these areas with various sectoral departments, state-owned enterprises (SOEs), development finance institutions (DFIs) such as the Development Bank of South Africa, and international development agencies such as GIZ, DANIDA, DFID, and USAID.
He was instrumental in facilitating the Community Water Supply and Sanitation Services Programmes (CWSSP) in the early 1990s as part of Operation Hunger (an NGO) in the Eastern Cape and advancing the skills revolution within the Sector Education and Education Training Authority (SETA) system.
He is a member of Water Institute of Southern Africa (WISA), Black Business Council (BBC): chairing Infrastructure: Water and Sanitation Work Stream; and Black Business Council in the Built Environment (BBCBE) as Corporate Member.
Media Contact
Company Name: URLink Marketing | URLink Print and Media
Contact Person: Media Relations
Email: Send Email
Phone: 1-888-980-6523
Address:1603 Capitol Ave., Suite 310
City: Cheyenne
State: Wyoming 82001
Country: United States
Website: www.urlinkpublishing.com/