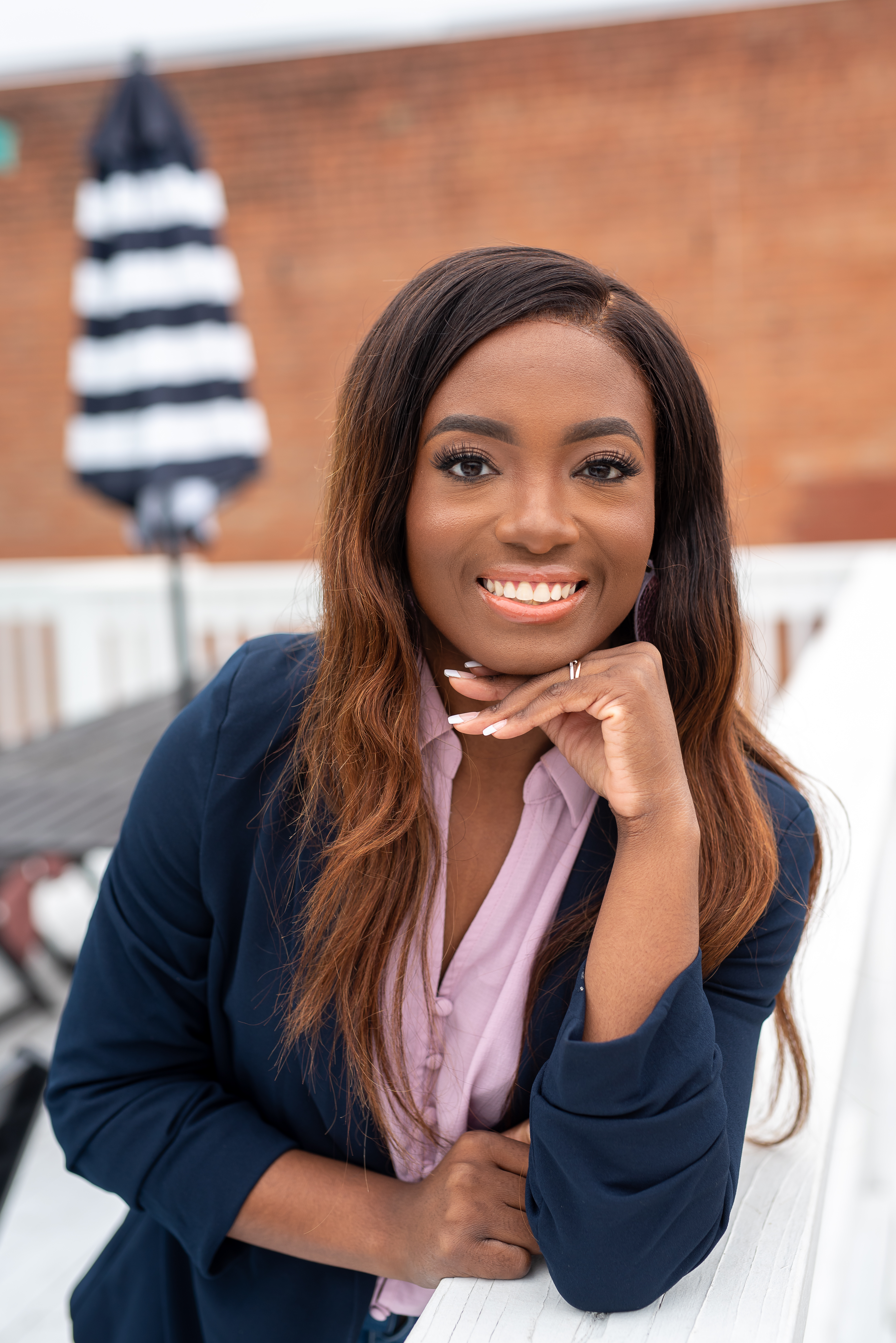 Exposing the raw nerve of emotions that accompanies the divorce decision, Antonese Evette, explores the journey by answering the question, should I stay, or should I go?
Antonese Evette, a self-published author, divorce coach, wife and mother found herself in uncharted territory when she found herself on the path to divorce. The security and familiarity of daily life was unexpectedly interrupted by the traumatic drama of divorce. Gathering her strength, Antonese straightened her crown, called on her inner strength and formulated a plan on the road to a new beginning.
While navigating her own divorce Antonese Evette came face to face with the realities of the divorce process. She needed help, support, guidance, motivation as well as inspiration. Along this emotional journey Antonese found too few resources for women who were in the process of divorce. She nurtured an inner urge to tell her story, offer women support and provide a safe space during the emotional journey of ending a marriage while beginning life anew. She documented her story in Finding My Crown, a personal tome bearing her heart and soul.
Throughout the book, Finding My Crown, Antonese Evette documents her journey to divorce. It is the raw, open, unrehearsed story which explores the apprehensions, emotions as well as the questions and answers that all women face during this life changing event. From the beginning of the divorce process, making the decision, to the final decree, Antonese Evette tells her story as a guide for all women.
In Finding My Crown, Antonese Evette discusses the importance of asking for help, finding support, the benefit of knowing you are not alone as well as the significance of rediscovering your self-worth. Antonese details the emotional, spiritual, and physical necessities of becoming a stronger independent person reinvented by a new future.
The testimony of a personal divorce experience in Finding My Crown has morphed into a divorce support movement. As a studied divorce coach, Ms. Antonese Evette has developed resources for women at every stage of the divorce decision process. Utilizing her educational background which includes a Bachelor's Degree in Social Work, a Masters of Education along with her personal experience, Antonese Evette has developed a concise program to help women gain their power back and create the life they want to live. Services include coaching, support, and resources for those considering divorce as well as those who have already made the decision.
Antonese expresses the core foundational principles of her dedication to guiding women through the divorce process. "I want to help as many women as I can feel empowered through their journey and know they are not alone."
Finding My Crown is the story of one woman who faced divorce and gathered the strength, resources and help that all women need in a similar situation. The dedication page of Finding My Crown expresses the sentiments concisely, "I Dedicate this book to those who feel alone and confused. To those who feel their feelings are invalid. To those who are afraid of starting over. To those who feel that they have to suffer in silence. To those who feel judged and/or not supported. To those that feel like they always have to be strong. I was her, and your feelings are valid, you are not alone, and you matter. You're going to overcome, no matter what choice you make."
To begin the process of straightening your crown and rediscovering yourself during divorce, you can schedule a free consultation and purchase the book Finding My Crown and other products at antoneseevette.com. Those needing support and resource services can also contact Antonese Evette at facebook/findingmycrown or Instagram Account @findingmycrownae
The pivotal message of Finding My Crown by Antonese Evette, is there help, support and guidance for every woman faced with the prospect of divorce? Do not go it alone, there is help, support and resources at your fingertips.
Ms. Antonese Evette is available for interviews with credentialed journalist, organizations, or support groups. Contact her at antoneseevette.com
Media Contact
Company Name: Antonese
Contact Person: Media Relations
Email: Send Email
Country: United States
Website: antoneseevette.com