Listen to nature and cleanse your mind
For most musical instruments, from the initial invention to the final world-renowned reputation, almost all need to go through hundreds of years of baptism, such as Guqin and Pipa from China, as well as piano and cello from the Western, each of which has its own place in history. However, in recent years, there is a musical instrument called "Handpan", which has only been invented for 20 years, being popular around young people all over the world.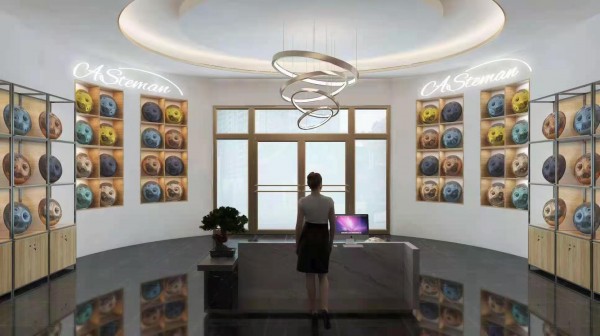 Handpan was first introduced from the Europe. With its unique ethereal, healing and mysterious sound, it has been sought after by many fans who are obsessed with ethereal rhythms and fall into meditation. However, the peculiar shape, the special attributes of pure hand-made tuning, the long manufacturing time required for each handpan, especially the low output have caused many handpan fans neither to be easy to purchase it nor to afford it.

In order to break the monopoly of the foreign market of handpan, the domestic handpan brand AS TEMAN plays an important role. From the initial simple imitation to now hundreds of own patents, AS TEMAN overcomes the technical barriers in craftsmanship and tuning. After independent research and development, especially the industry leading technology of instrument surface heat treatment and tuning, AS TEMAN has become the most popular domestic handpan manufacturer. Moreover, with the most innovative appearance, the most complete product series and the most popular product design, it has become the well-known handpan brand with brand awareness and reputation.
Media Contact
Company Name: ASteman
Contact Person: Sharonasteman
Email: Send Email
Phone: +8613128487661
Address:Room 301, Bldg. 2, No. 10, Keji Road Fenggang, Fenggang Town
City: Dongguan
State: Guangdong
Country: China
Website: https://www.ashandpan.com/