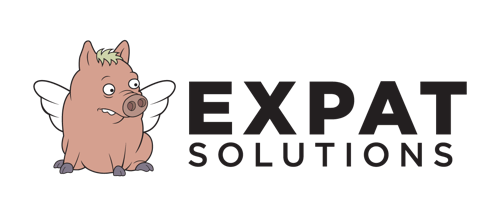 ExpatSolutions has helped hundreds of argentinean expatriates to deal with their local affairs in Argentina while living abroad
ExpatSolutions Argentina provides tailor-made services to Argentineans living abroad who need assistance with their Argentina based assets and affairs. Property management, legal and local financial advice, and elderly services are some of its main services as they are some of the most common problems faced by families living abroad
ExpatSolutions Argentina, a leading multi-services company, has announced the creation of a task-force oriented at solving issues related to the COVID19 quarantine in Argentina.
Esteban Rubini, co-founder and CEO of ExpatSolutions, stated: "The closure of our borders to international visitors, including Argentinean nationals, has created panic among many. Given this situation, we have decided to create a bespoke team to deal with COVID19 issues. Now more than ever, we will do our best to bridge the gap between Argentina and abroad."
Expat Solutions was created as a platform to tackle problems faced by Argentineans living abroad that require work done locally. After living in London for more than 15 years, its founders experienced first-hand many of these issues and decided to help others in similar situations.
María Rubini, co-founder and COO said: "Many Argentineans struggle with local assets, family members, and "offline" businesses. Most return to Argentina on a regular basis to deal with such issues since a huge part of the economy does not enjoy the benefits of an interconnected and automated world. The closure of the borders creates new and additional problems to expats which we believe we can help with."
ExpatSolutions has refurbished and managed flats, making them profitable in frozen real estate markets; has dealt with elderly issues; and has provided numerous legal and financial services to families living abroad. ExpatSolutions has built a network of trusted local providers to efficiently provide top-quality services and has now build a new team to tackle the ever-changing economy given COVID19. ExpatSolutions is committed to helping you in such critical times.
About ExpatSolutions: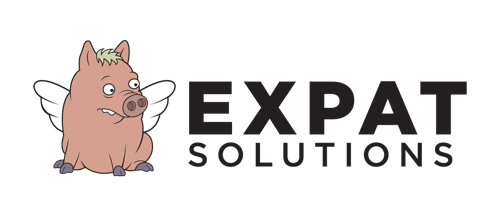 Buenos Aires based ExpatSolutions is a leading one-stop-shop provider of local services in Argentina for expats abroad. With more than 40 years combined experience in the services industries and leveraging on a deep network of local experts, we have the right skills and energy to help you solve or manage your Argentinean based affairs.
ExpatSolutions takes care of those issues that require trustworthy local help, whether its property management, legal issues or simply sorting out family-related issues. We will take care of your Argentinean based issues while letting you enjoy your life abroad.
ExpatSolutions es una empresa dedicada a proveer servicios y soluciones a aquellos argentinos que se encuentran en el exterior, pero necesitan ayuda en Argentina. Con más de 40 años de experiencia combinada en la prestación de servicios en Argentina y en el exterior en una variedad de industrias, nuestro objetivo es facilitar aquellos trámites o gestiones que requieren presencia física en Argentina.
ExpatSolutions tiene un equipo de expertos locales y se focaliza en aquellas tareas que requieren una mano de confianza en Argentina. Nos encargamos del manejo de propiedades, asuntos financieros y legales, ayuda en temas familiares y de la tercera edad, y cualquier otra cuestión que no pueda ser resuelta fácilmente desde el extranjero. ¡Nos encargamos de tus asuntos en Argentina para que puedas seguir disfrutando de tu vida en el exterior!
Media Contact
Company Name: Expat Solutions
Contact Person: Esteban Rubini
Email: Send Email
Phone: +54 911 3819 0594
Country: Argentina
Website: www.expatsolutions.com.ar