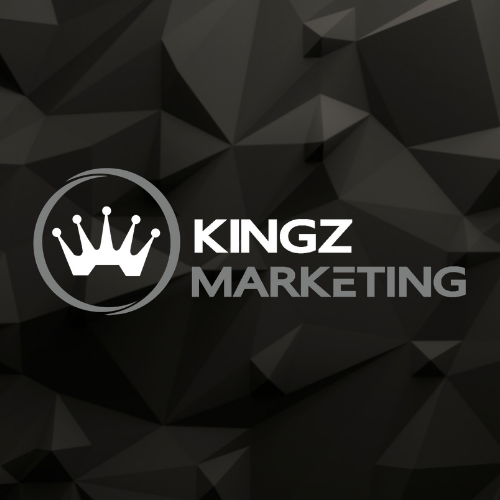 A team of skilled and experienced individuals, Kingz Marketing has come up with an initiative of a modernized, technologically advanced online lead generation process.
Kingz Marketing is a full-service digital marketing company bringing high-quality online business leads to every business. Their digital marketing services include award-winning search engine optimization (SEO), social media optimization (SMO) and online advertising solutions. By leveraging on big data online and heuristics, Kingz Marketing has developed a winning formula that allows her clients to outperform their competitors consistently. For their quality services and track record, they have been featured in Clutch, Upcity, GoodFirms, and Media Innovator Awards, to name a few.
Businesses that wish to build a robust and efficient network of online leads must have the expertise to develop and execute best practices in order to achieve their objectives. Kingz Marketing's online marketing approach builds on many years of research, expertise and experience, leading to online marketing strategies that can withstand the test of time. They are well known for their KINGZ methodology which is a data-driven 8-step process that is intended to generate sustainable search ranking results. This has allowed many of their business clients and partners to rank on the first page of major search engines such as Google and Bing.
Originating in Calgary, they have recently expanded to Singapore through an acquisition. Now with offices in Calgary, Chandigarh and Singapore, they are equipped with a full-fledged team of 60 SEO and SMO specialists, and 10 project managers who are subject matter experts in their respective domains. The new setup allows the company to cover wider regions in North America, Australia and Asia. In addition, the company has also recently moved up the ranks to become the number one choice for SEO firms that wish to outsource digital marketing services in Asia.
Every commercial aspect at Kingz Marketing is progressive, modern and in a process of constant change riding on the technology bandwagons. For example, the company started employing machine learning methods. This researches emerging local search trends that are relevant to their clients and maps them to their business's relevant keywords, which is then utilized to finetune all of the proposed clients' linkable digital assets that can be viewed by search engine operators like Google. Using automation tools across bidding, budget optimization and audiences, such digital inventory may then be launched to the right audience at the right time across all of Google's channels, including YouTube, Display, Search, Discover, Gmail, and Maps. Surprisingly, this not only enhances the proper digital touchpoints but also indirectly aids in the discovery of new client categories that were previously unknown.
Kingz Marketing aims to invest more in data-driven solutions that will provide value to all of their clients. They put together a specialised team named the "KINGZ Pyramid" to train their agency clients so that they can deliver greater value-based consulting services to the end customers. The creation of such a tiered ecosystem aids in the uplifting of digital marketing standards so as to benefit online audiences as the ultimate beneficiaries. This also addresses rising customer expectations in an increasingly digitally-driven business environment which is the new normal since the advent of pandemic.
Ray Chen, one of the partners of the firm shared about their expansion to Singapore: "We see the increasing trend of smaller SEO agencies in the Asia Pacific region outsourcing their projects to us. These firms usually have a very small team and we become the extension of their technical service arm. We usually serve their clients directly using a unified brand as this gains trust and upkeeps the speed and quality of the services rendered to the end customers. With our physical expansion to the region, this will help to make communication seamless due to the avoidance of significant time zone differences."
For more details and information, visit: www.kingzmarketing.com
Media Contact
Company Name: Kingz Global Pte Ltd (Kingz Marketing)
Contact Person: Helen Beth
Email: Send Email
Country: Singapore
Website: www.kingzmarketing.com