With its excellent comprehensive physical properties and good compatibility with PVC, CPE 135A is mainly used as rigid PVC impact modifier.
Chlorinated Polyethylene (CPE)
Specification

Unit

Test standard

CPE135A

Appearance

—

—

White powder

Bulk density

g/cm3

GB/T 1636-2008

0.50±0.10

Sieve residue
(30 mesh)

%

GB/T 2916

≤2.0

Volatile content

%

HG/T2704-2010

≤0.4

Tensile strength

MPa

GB/T 528-2009

≥6.0

Elongation at break

%

GB/T 528-2009

750±50

Hardness (Shore A)

–

GB/T 531.1-2008

≤55.0

Chlorine content

%

GB/T 7139

40.0±1.0

CaCO3 (PCC)

%

HG/T 2226

≤8.0
Description
CPE135A is a kind of thermoplastic resin consists of HDPE and Chlorine. It can endow PVC products with higher elongation at break and toughness. CPE135A is mainly applied to all kinds of rigid PVC products, such as profile, siding, pipe, fence and so on.
Performance Features:
● Excellent elongation at break and toughness
● Higher performance-price ratio
Packaging and Storing:
Compound paper bag: 25kg/bag, kept under seal in a dry and shady spot.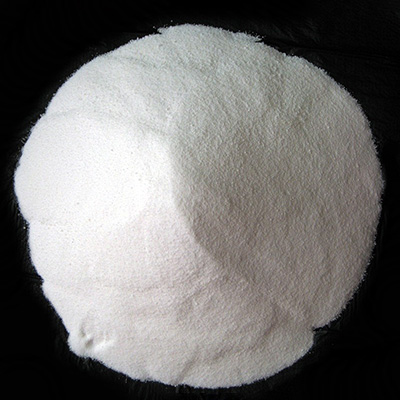 Guangdong Hualongyicheng New Material Technology Co., Ltd. is among the globally leading manufacturers that focus on the production, sales, R&D of new PVC additives, including Environmentally Friendly Stabilizer, PVC Processing Aids, PVC Impact Modifier, Clear PVC Formulation Compound, etc. At Hualongyicheng, Company don't just want Company's customers to purchase products; Company want them to get the most value out of them. Company dedicated and experienced technical teams are always on hand to deliver best-in-class customer service offer customers for their production.
Headquartered in Guangdong, China, Hualongyicheng has more than 100 employees around the world and a Manufacturing and R&D Center, covering an area of 10,000 square meters. Additionally, Company's After-sales Service Centers are located in Vietnam, Myanmar, Thailand, Malaysia, Nigeria, etc. and Company PVC additives also have been exported to Europe, North America, and South America.
Media Contact
Company Name: HUALONGYICHENG NEW MATERIAL TECHNDLOGY Co. Ltd
Email: Send Email
Phone: 0086-18927309713
Country: China
Website: https://www.hlycadditive.com/