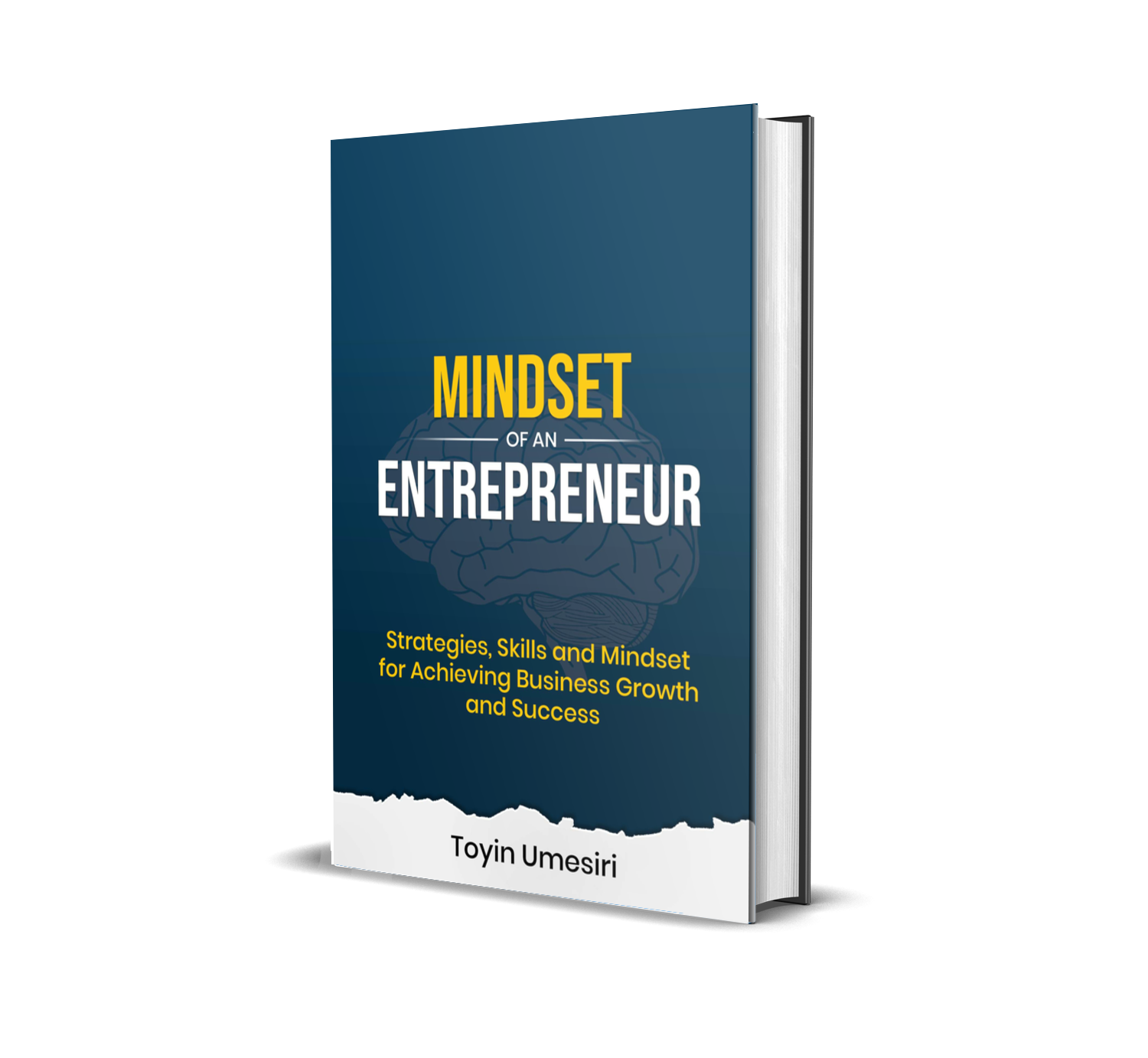 Where faith and finance intersect, and hard work and success replace a handout mindset
Chicago, Illinois – Twenty-two percent of all small businesses will fail within the first year. Half will fail in five years and by year ten, more than seventy percent will no longer be in business. The pandemic wreaked havoc on small businesses, some that were already struggling. The restaurant industry, clothing, beauty, and fitness were hit the hardest.
Toyin Umesiri is a Supply Chain Expert who has worked for Walmart and Whirlpool as a top strategist. The author of Mindset of an Entrepreneur (Kharis Publishing) explains the dynamics that make small businesses (or large) survive and thrive. "Many business startups never recover from the abyss of failure . . . and give up two to three years into their journey," she says.
More importantly, attitudes and values have changed. "The American middleclass is undergoing a mindset reclassification which has historically created poverty in many parts of the world. This blames the government or other people. There is the idea that someone will 'rescue me' or that we are 'owed success,'" says Umesiri. This destroys risk, drive, and ingenuity.
She identifies seven core principles that lead to success. These include understanding why you want to launch out on your own, the value you bring to customers (value creation), branding, networking, skill development, and others. "Success has always been about pursuing your dreams, taking risks, making investment, and one-hundred percent hard work. Success requires work. Work requires skills. Skills come through repetition and practice," says Umesiri.
Mindset of an Entrepreneur is not just about winning strategies for business. It translates to ministry, to evangelism, to church building and planting as well. Money or wealth is mentioned in 11 of the 39 parables of Jesus. In fact, every seven verses Jesus says something about money. Umesiri believes there are basic principles Christians can adopt that lead to success. "Entrepreneurship is not just about you; it's solving for others," she explains. "We should always be in a solution mode" to serve others and meet their needs.
"Mindset of an Entrepreneur" is published by Kharis Publishing and is now available wherever books are sold, including Amazon: https://www.amazon.com/dp/195965800X/ Retailers and other agencies may order copies from Ingram Content Group or through the publisher (ISBN: 978-1959658009): https://kharispublishing.com/kp/product/mindset-of-an-entrepreneur/
About Kharis Publishing:
Kharis Publishing, an imprint of Kharis Media LLC, is a leading Christian and inspirational book publisher based in Aurora, Chicago metropolitan area, Illinois. Kharis' dual mission is to give voice to under-represented writers (including women and first-time authors) and equip orphans in developing countries with literacy tools. That is why, for each book sold, the publisher channels some of the proceeds into providing books and computers for orphanages in developing countries so that these kids may learn to read, dream, and grow. For a limited time, Kharis Publishing is accepting unsolicited queries for nonfiction (Christian, self-help, memoirs, business, health and wellness) from qualified leaders, professionals, pastors, and ministers. Learn more at: https://kharispublishing.com/
Media Contact
Company Name: Kharis Media LLC
Contact Person: Rufus Philip
Email: Send Email
Phone: (630) 423-6309
City: Aurora, Chicago
State: IL
Country: United States
Website: https://kharispublishing.com/kp/product/mindset-of-an-entrepreneur/