Technical Parameters
| | |
| --- | --- |
| Capacity: 30 tons / 24 hours | Raw grain: soft wheat, Hard wheat |
| Final products: wheat flour, semolina, bran | Flour extraction rate: 75-82% |
Description
Small scale Flour Mill Machinery
Flour Mill Machinery Processing Line:
1. Cleaning Section:
Technology in cleaning part: One sieve, one scourer, One washer.
2. Milling Section: Smashing makes the material granularity suitable when it enters into the flour milling machine so as to improve grinding efficiency. The flour milling machine can grind the material into flour.
Technology in flour milling part: Four sets of 6F2235 double roller mill, consisting of the milling technology of flour break, six sieves , one bran brusher.
3. Packing Section: The ware can reduce the amount of labour used. Measuring and packaging can adopt manual or electrical measuring and packaging according to actual needs.
Auto-weighting & packing scale. Automatically Finish the function of materials control packaging, weight display, packaging sequence, process concatenation, fault alarm combined into one.
Flour Mill Machinery Main Parameter:
| | |
| --- | --- |
| Model: | 6FTF-30 |
| Min Warehouse Dimension(L*H*W): | 124000 |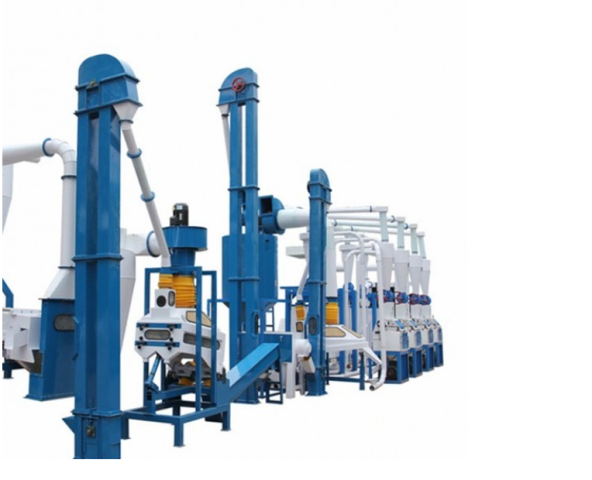 original Source: https://www.goldraintech.com/6ftf-30-flour-mill-machinery-product/
Media Contact
Company Name: Goldrain—-Grain Processing Equipment Specialist
Email: Send Email
Country: China
Website: https://www.goldraintech.com/