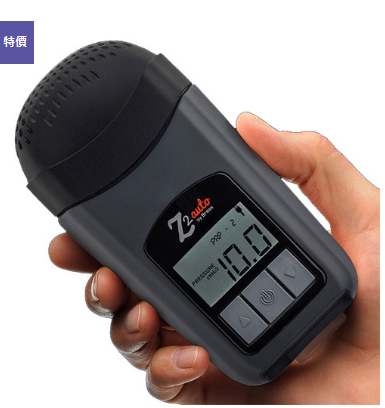 Continuous Positive Airway Pressure machiness simply termed as CPAP machines are used in treating obstructive sleep apnea. It prevents sleep apnea by supplying a steady and constant flow of air pressure through your airway. Sleep apnea can be termed as a condition marked by repeated and brief interruptions in an individual's breathing during sleep. Sleep apnea has many side effects such as drowsiness which reduces your productivity throughout the day. The main objective of a CPAP machine is to eliminate the struggle between sleep and breathing. This enables the machine to correct your breathing patterns throughout the night. Below are the pros of using a CPAP machine in eliminating obstructive sleep apnea.
1. Minimizes the Risk of Cardiovascular Diseases
Heart disease which is popularly termed as the problem of lungs can be caused by untreated obstructive sleep apnea. Sleep apnea interferes with your breathing pattern which concurrently changes your blood pressure. This will, therefore, cause a subsequent reduction of your oxygen level. In addition, this will place a huge demand for oxygen thus causing cardiovascular diseases. A CPAP machine is the best option because this machine will help you have perfect breathing patterns thus minimizing cases of congestive heart failure and arrhythmia.
2. Prevents Drowsiness
A CPAP machine not only prevents drowsiness but also minimizes daytime fatigue and sleepiness. Sleep apnea leads to less time of sleep during the night due to sudden changes in air pressure. This creates a negative impact during the day because you won't be able to concentrate well. This can, therefore, lead to road accidents and injuries if you're working with machines. A CPAP machine will help you sleep well during the night thus helping you function optimally throughout the day.
3. Improves your Mood
Good sleep has many positive impacts on an individual such as enhanced emotional stability. When you sleep well during the night you'll feel new, refreshed and ready to effectively perform your day to day activities. A CPAP machine helps in preventing the risk of depression as well as enhancing your emotional stability.
4. Less Spending on Medication
A CPAP machine not only reduces your spending but also provides better results. Visiting your doctor on a regular basis will waste much of your fruitful time that you would have done something constructive. In addition, you'll waste much of your money because you will incur expenses like therapeutic counseling and prescriptions. This clearly shows how important it is to invest in a CPAP machine because it will less your spending on unnecessary costs.
5. Prevents Hearing Problems
Scientific research shows an interrupted pattern of breathing not only impacts your heart but also your ear. Changes in breathing patterns cause an inconsistent supply of oxygen in your body thus affecting your ears negatively. This can be attained if you leave untreated sleep apnea for a long period. A CPAP machine is the best solution because it corrects your breathing thus having a regular oxygen supply.
6. Reduces the Risk of Stroke
Untreated obstructive sleep apnea can cause a stroke in the long-run. Research shows that stroke is among the leading causes of death and disabilities worldwide. A CPAP machine helps in controlling your blood pressure. Having a normal blood pressure minimizes the risk of stroke.
Conclusion
A CPAP machine helps in preventing snoring which is caused by an inconsistent supply of air through your airway. This will, therefore, enhance your sleep during the night.
Media Contact
Company Name: CPAP Pal
Contact Person: Media Relations
Email: Send Email
Phone: +85296193698
Country: HongKong
Website: https://cpappal.com