A chief marketing officer (CMO) is an essential role within any startup. No one knows that better than the CMO executive recruiters at one of the nation's best marketing executive search firms, Cowen Partners.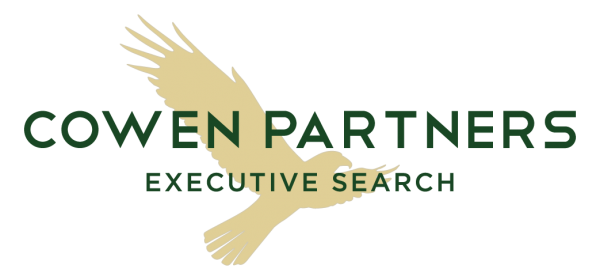 They have seen how the right CMOs can build marketing teams, improve brand awareness, and drive sales. And they know that hiring for this role can be a bit complicated, especially for startups.
In fact, many startup CEOs have a hard time accurately assessing the right time to hire a CMO. In many cases, the CMO is brought on too early or the wrong person is selected for the role.
To help leaders avoid these issues, Cowen Partners' CMO executive recruiters have put together these game-changing tips and insights for hiring the best chief marketing officer for a startup.
When to Hire a CMO
Timing is everything, and hiring a chief marketing officer as a company's marketing becomes more complicated can take all strategies and marketing efforts to the next level. At a certain point, a startup CEO's knowledge of marketing is no longer adequate for the business's growth.
"When you're first starting, the CEO or COO may do a great job managing the marketing side of the company. As the business grows, however, marketing becomes more complex and questions arise that require a more experienced marketing perspective. When your business reaches this point, you'll notice competitors pulling ahead and your growth flatlining. A CMO can come in and revitalize the business and reignite growth. "
Another clear sign it's time to hire a CMO is if the company team is telling that they need more leadership. Talk to the marketing managers and get their insight. They may require more direction and industry experience to move the business forward. If the marketing staff needs a leader, it could be time to hire a CMO.
5 Tips to Hire the Best Startup CMO
Now that one has determined he/she needs a CMO for the startup, it's time to figure out what kind of CMO would be best for the company. Below are five tips that will help in finding the right person.
1. Determine the type of startup CMO the company needs
2. Find someone who can structure teams
3. Ask for specific referrals
4. Talk to a marketing professional
5. Perfect the CMO Job Description
The following shares a deeper look at each of these tips.
1. Determine the type of startup CMO you need
CMOs can specialize in different aspects of marketing. For example, there is the:
– The storyteller CMO: This chief marketing officer perfects brand voice and image. The storyteller will help in connecting with customers and will build an excellent brand strategy through content marketing, partnerships, and events.
– The analytic CMO: This startup CMO is more experienced in market analysis, growth marketing trend tracking and campaign success measurements, and lead generation funnels.
Understanding business needs will help anyone determine which areas of the marketing strategy he needs to improve. It's difficult to find a CMO who is the full package, often referred to as a unicorn. As long as one understands the biggest areas of need, however, a company should be able to find someone to fill its most pressing marketing gaps.
2. Find someone who can structure teams
No matter the main experience and skill set of one's CMO, one needs someone who can strategically structure the various marketing departments. During the interview process, ask candidates how they'd structure the company teams and have them work together.
A few teams that fall under the CMO's control include content marketing, customer relationships management, brand marketing, marketing communications, and product marketing. The actual business may have a few more or could be missing a unit that would drastically improve sales. A CMO should be able to come in and structure the groups into a cohesive working whole.
3. Ask for specific referrals
During CMO recruiting, don't just ask colleagues for CMO referrals. Simply asking for a CMO referral will get you a wide assortment of contacts.
Get specific with the company needs. The marketing executive recruiters at Cowen Partners recommend saying, "Do you know any CMOs who are expert storytellers with experience in brand building and customer outreach?" The more specific one can be, the more likely one will find a qualifying candidate.
4. Talk to a marketing professional
Most of people may think they know what their company needs, but it's easy to miss the mark when they are busy focusing on other aspects of the business. Pull in a marketing professional to gain more insight into marketing talent and demands. They may be surprised by the assessment they receive from the marketing advisor.
5. Perfect the CMO Job Description
A big reason startups fail to attract the CMOs they need is because of poor CMO job descriptions. Before posting anything, review the document to make sure expectations are set and realistic. Don't be too broad with the description either. If one has specific areas of marketing that need attention, cater the job description to fill that role. This will help narrowing the CMO search and it'll also make it easier for recruiters to find the right person for the job.
About Cowen Partners | Top Marketing Executive Search Firm
Cowen Partners has a strong record of identifying and recruiting the top 1% of talent for the role of chief marketing officer for public, private, and non-profit organizations. Contact Cowen Partners to discuss recruiting an exceptional CMO.
Media Contact
Company Name: Cowen Partners
Contact Person: Ash Wendt
Email: Send Email
Country: United States
Website: https://cowenpartners.com/