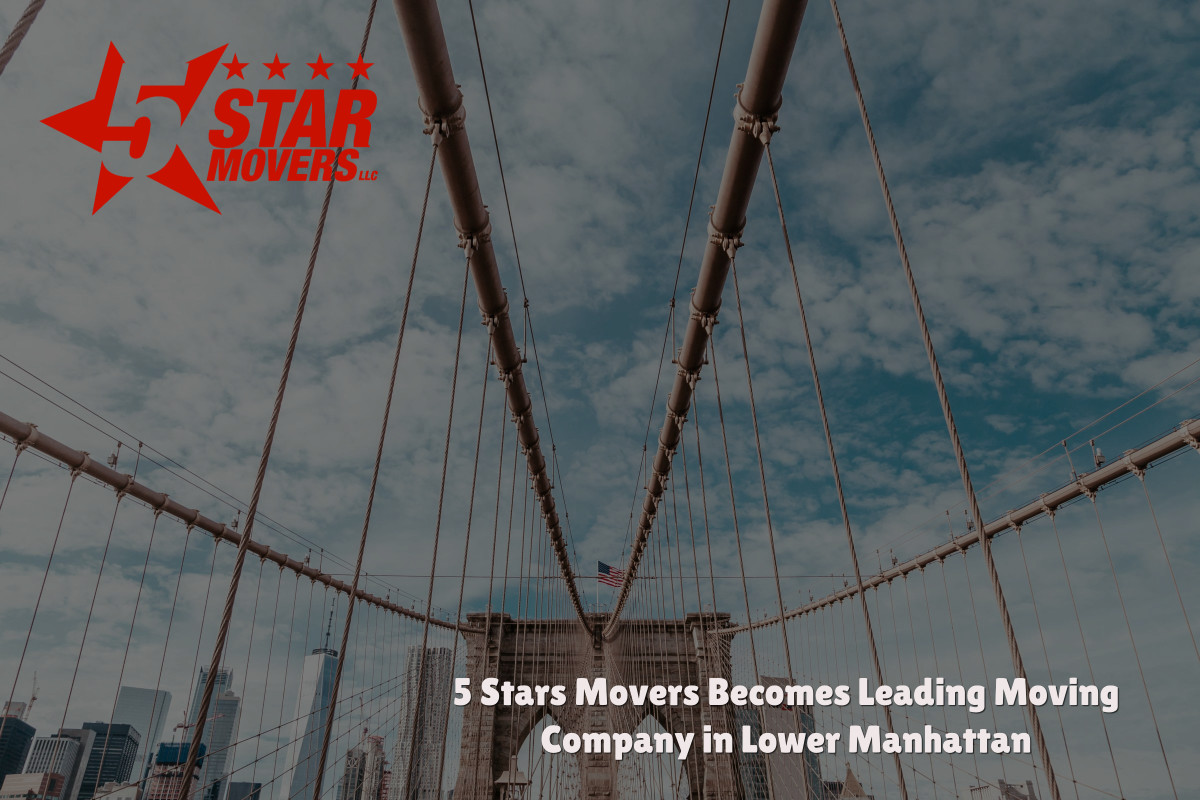 Manhattan, New York – 5 Stars Movers Lower Manhattan has become the leading provider of Manhattan moves. Part of this company's success is due to their understanding of the challenges that moves in Manhattan can bring. For this reason, they offer residents and businesses a convenient and affordable way to transport their belongings across town.
Those relocating to a new location want a moving company that will take care of their assets every step of the way. In an area as congested as Manhattan, only experienced movers know how to anticipate the risks of transporting property. From traffic to inclement weather and construction, various issues can crop up that impact the success of any move.
5 Stars Movers Lower Manhattan give their clients peace of mind that their belongings will make it to their new location safe and sound. The company employs a team of experienced and trusted professionals who know how to offer a hassle-free moving service. A premier residential and commercial company, this provider is often praised as a top choice for anyone searching for an inexpensive, quality service.
5 Stars Movers has built its reputation on being able to properly care for and transport items that require specialized expertise. From bulky items such as pianos, to expensive and fragile office equipment for businesses, the company has handled many items for Manhattan residents. Their services are not only for those staying within the Manhattan area either. From local to long-distance and international moves, the company has a wide range of services that they can tailor to their clients. For a complete overview, customers can visit their site at https://5starmovers.net/moving-companies-lower-manhattan-nyc/.
For individuals and families moving, the company guarantees they can transport all items safely. Their experienced movers can assist in packing, loading, unloading, and storing items for when the new place of residence is not yet available. A well-known moving company in Manhattan, 5 Star Movers is popular for its affordable rates and packages.
For commercial moving, the company has extensive experience. They are equipped to transport all office goods to ensure no items are damaged in the packing or transportation process. With speedy service, the company also strives to help commercial businesses complete a move as quickly as possible without having to close for business any longer than necessary. 5 Star Movers' licensing and contractual agreements also ensure that businesses do not need to attempt to use their own employees and put them in danger of workplace injury.
Anyone interested in learning more can contact 5 Stars Movers for a complimentary quote. This no-obligation, no-fee quote is part of what has bolstered the company's reputation. Before starting any service, they also will provide a relocation consultation to make sure they can address all their clients' requirements.
With a team of skilled movers, a range of residential and commercial services, and no-fee quotes, 5 Star Movers has quickly moved to the top rankings as movers in Manhattan. Recognizing that their customers are what motivate them to excel in all their moving endeavors, the company is continuing to find new ways to improve their services for Manhattan locals.
Video Link: https://www.google.com/maps?cid=4176518843612256760
Video Link: https://www.pearltrees.com/lowermanhattanmovers
Media Contact
Company Name: Five Stars Movers Lower Manhattan
Contact Person: Media Relations
Email: Send Email
Phone: (212) 660-9952
Address:120 Suffolk St #69
City: New York
State: NY 10002
Country: United States
Website: 5starmovers.net