Recently, the DF brand has added four flagship stores in Xi'an, Shaanxi, Changchun, Jilin, Harbin, Heilongjiang, and Chaoyang, Liaoning. As of now, there are 39 official DF battery flagship stores in many key cities across the country.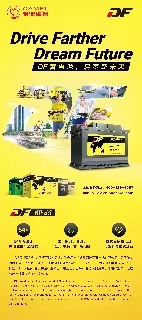 DF Storage Battery is a global high-end battery brand, and its products are widely used in mid-to-high-end models. In the past two years, the DF brand has made great efforts in the domestic battery market and established a "battery flagship store" business model. "Being the battery steward around you" has gradually become the intuitive understanding of the DF brand among car owners.
Flagship stores reflect huge consumption potential.
Unlike traditional battery service providers, DF batteries are the only brand sold in flagship stores. Here are gathered many of DF's battery series products, such as DF's core products AGM and EFB start-stop battery series, the "durable and people-friendly" 1D series, and the 2D series with outstanding performance in low-temperature starting.
Leveraging the strong R&D strength of Camel Group, DF Battery develops a full range of product lines for a variety of vehicle models, and continuously upgrades and iterates the series of products. Even in the mid-to-high-end vehicle segment, DF can still provide diversified battery products. To meet the needs of more car owners who desire quality products. At the same time, DF Battery will also introduce a diversified category model, expand more supporting and accessories businesses that meet the needs of elite car owners, and lead the industry trend with more new products. In the future, DF's new product debut will also be launched simultaneously in flagship stores, bringing consumers a refreshing experience.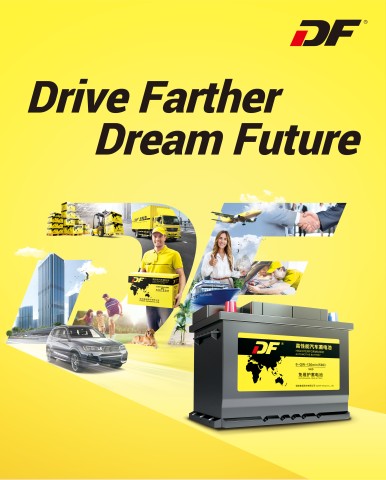 Brand chain stimulates the vitality of business circles.
According to the person in charge of the brand: the establishment of the DF flagship store is, on the one hand, to help consumers develop good usage habits of timely detection and replacement of batteries; on the other hand, it is to ensure the quality of car battery products and services through highly dispersed channels and quality. Therefore, DF battery flagship stores are all set up in first-tier cities, provincial capitals and key cities across the country. Flagship stores are usually located in residential areas, commercial centers, large auto parts cities and other areas with high population density in the center of the city.
When our vehicles have DF Lead-acid Battery problems, a professional is just a phone call away. Even on a rest day, we can drive the vehicle to a flagship store not far from home and ask professionals to do a "physical examination" of the car's battery. The DF battery flagship store model shortens the radius of sales and after-sales service. Through visible scene services, it allows users to understand battery products. In the entire process of battery pre-sales, sales, and after-sales, one stop meets all consumers' needs for batteries.
With the brand's international influence, DF Battery's official flagship store is expected to radiate across the country and attract more customers. DF Battery will also become a city operator for rapid battery distribution at home and abroad.
Media Contact
Company Name: DF Storage Battery | Camel Group Co., Ltd.
Contact Person: Media Relations
Email: Send Email
Phone: +86 027 5210 8948
Address:No. 125, Keji 2nd Rd., East Lake High-Tech Development Zone
City: Wuhan
State: Hubei
Country: China
Website: https://camelbatt.com/