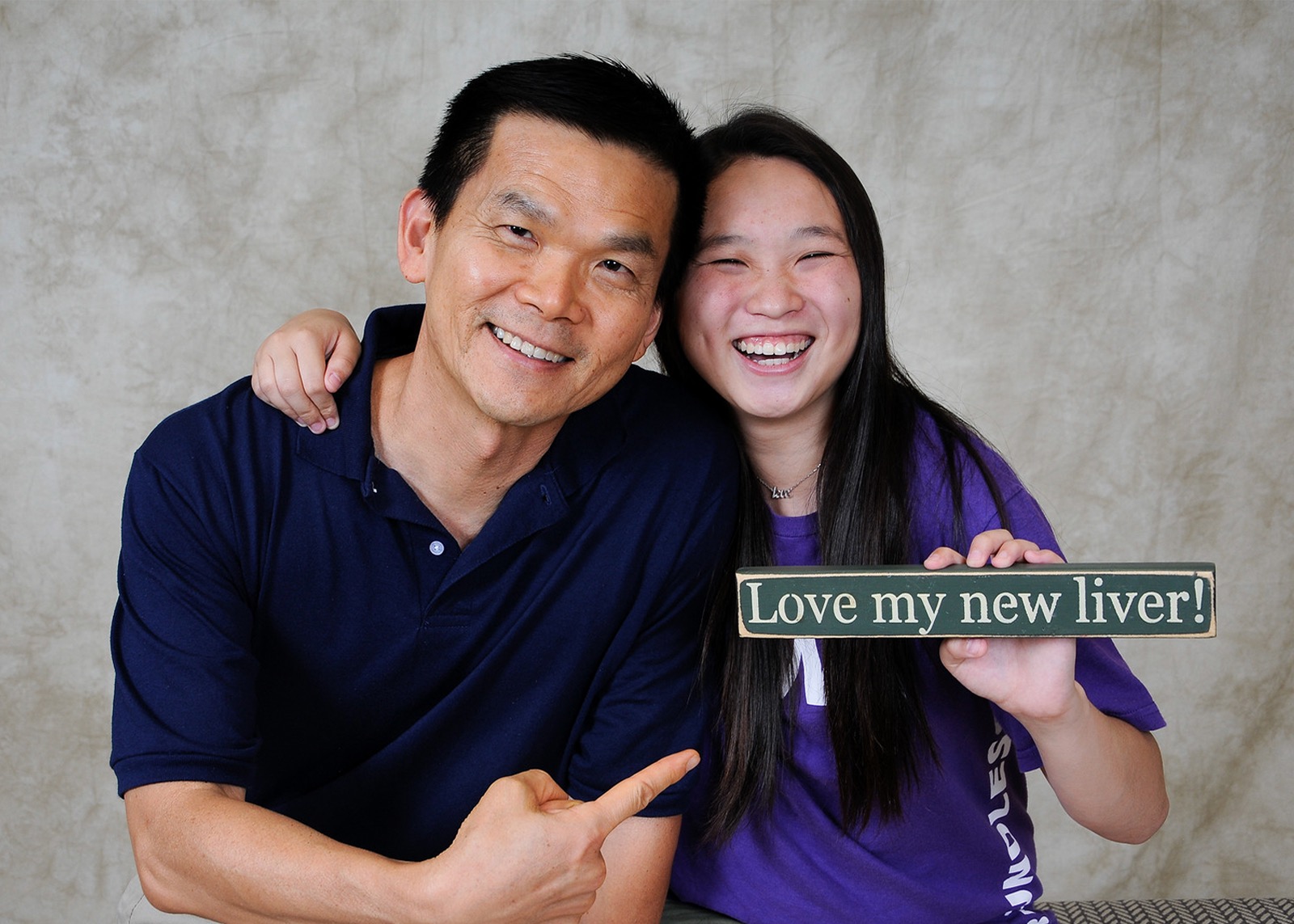 The cause of My New Liver hits close to home for the Ho family, and they hope their story inspires others to consider the life-saving donation.
Government data shows that 17 people die every day waiting for an organ transplant. 1CoreSolution's founder, Simon Ho, is on a mission to make a positive impact to that sobering statistic.
The cause is personal for Ho, who donated his liver to his daughter, Cassie, who was born with a congenital liver disorder, in 2010.
Ho said, "While Mom gave birth to her first-born Cassie, I am so thankful that I was able to give her a second chance in life through a successful living liver transplantation."
Now, Ho and his daughter are teaming up to launch the non-profit My New Liver to promote awareness about the critical role liver donors play in saving lives. Ho believes a greater awareness of the miraculous regenerative power of the liver can give more healthy people the option to be living liver donors to save lives.
In the U.S. and around the world, there's a tremendous shortage of organ donors. My New Liver hopes to play a role to help in providing services, information, resources, and spread the peace of mind to families that are going through the liver transplant journey.
Being a parent to Cassie and her sister allowed Ho to make empathetic business decisions that would make a real difference to families across the country. He founded 1CoreSolution with a mission to provide childcare options for children with chronic conditions after experiencing the struggle firsthand with his wife and Cassie.
My New Liver
My New Liver is a father-daughter team comprised of Simon and Cassie Ho that aims to raise awareness and funds for liver transplants. The cause is personal for the Ho family. Cassie was bornwith a congenital liver disorder called Biliary Atresia (BA). BA has no cure, and for many, eventually results in the need for a liver transplant. Ultimately, Cassie did need a liver transplant. Luckily, Simon qualified as a liver match for Cassie. As a family, they navigated this very rocky terrain with success, but they had advantages that aren't necessarily available to all. With My New Liver, they hope to make those resources available to everybody who needs them in order for everyone facing this difficult journey to proceed with as many advantages and as much knowledge as possible. The family's experience with Cassie's chronic condition changed their lives forever. When Simon and his wife struggled to find childcare for their child with a chronic condition, the idea for 1CoreSolution was sparked.
For more information, please visit https://www.mynewliver.org
"Like" My New Liver on Facebook https://www.facebook.com/mynewliverofficial
Follow My New Liver on Instagram @MyNewLiverOfficial
Media Contact
Company Name: OtterPR
Contact Person: Allie McLaughlin
Email: Send Email
Phone: 800.648.6854
Country: United States
Website: www.OtterPR.com