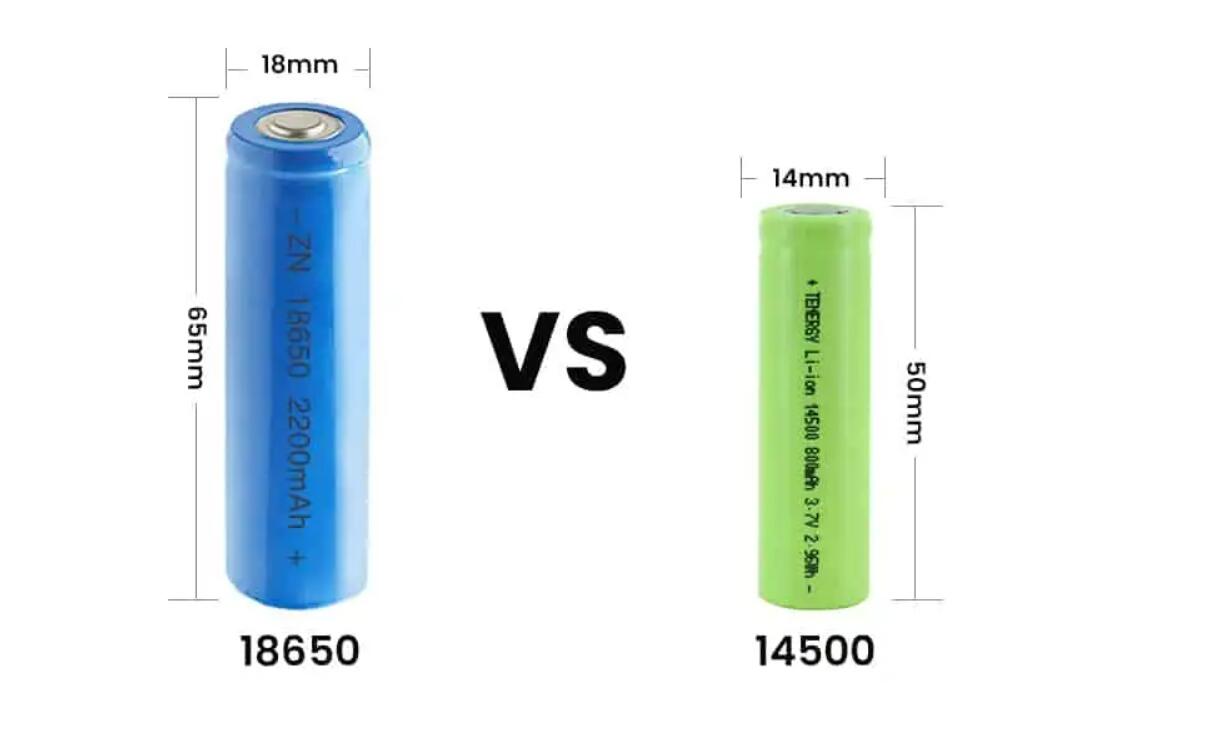 Redway Battery, a prominent lithium battery manufacturer, proudly presents an in-depth analysis comparing the 18650 and 14500 batteries. Leveraging years of industry expertise, Redway has established itself as a leading OEM producer of LiFePO4 and NCM batteries for a global clientele. With an unwavering commitment to providing valuable insights, Redway aims to shed light on the size, capacity, voltage, and applications of these widely used battery options.
In today's era, the reliance on batteries for powering portable electronics and devices is paramount. The 18650 and 14500 batteries have garnered substantial popularity owing to their reliability and performance. Redway Battery's comprehensive comparison aims to empower consumers with the knowledge necessary to make informed decisions based on their specific needs.
The 18650 battery, named for its dimensions of 18mm in diameter and 65mm in length, is renowned for its high energy density and extended lifespan. Commonly found in devices such as laptops, flashlights, and electric vehicles, the 18650 caters to applications demanding high energy density and prolonged power. Conversely, the 14500 battery, with dimensions of 14mm in diameter and 50mm in length, is a staple in smaller electronic devices like flashlights, digital cameras, and remote controls.
A critical consideration in the comparison is the size difference between the 18650 and 14500 batteries, with the former being larger. This disparity extends to their capacity, where the 18650 typically boasts a higher capacity of around 2500mAh, while the 14500 hovers around 800mAh. The higher capacity of the 18650 enables it to store more energy and provide longer run times.
Voltage consistency is a key factor, with both the 18650 and 14500 batteries having a nominal voltage of 3.7 volts. However, the larger size of the 18650 battery allows it to handle higher current draws, delivering more power to a device. This makes it ideal for applications requiring higher capacity and extended run times, such as flashlights, laptops, and electric vehicles. In contrast, the smaller 14500 battery is better suited for devices that demand less power, including flashlights, cameras, and remote controls.
Before selecting a battery, it is imperative to consider compatibility, capacity, voltage requirements, and discharge rates. Redway Battery emphasizes the importance of these factors and offers a diverse range of high-quality lithium-ion batteries, including the 18650 and 14500 options. The company's batteries adhere to the highest standards of safety, reliability, and performance, providing consumers with a trusted power source for their electronic devices.
In conclusion, both the 18650 and 14500 batteries have distinct advantages and limitations. The 18650 excels in longevity, higher capacity, and the ability to handle increased current draws. Conversely, the 14500 battery's compact size makes it more suitable for smaller devices. Redway Battery's expertise and premium products ensure consumers can find the perfect battery solution tailored to their electronic device power needs.
For more information about Redway Battery and its extensive range of lithium-ion batteries, including the 18650 and 14500 options, please visit https://www.redway-tech.com/18650-vs-14500/
Media Contact
Company Name: Redway Battery Tech
Contact Person: Mr. Smith
Email: Send Email
Country: United States
Website: https://www.redway-tech.com/