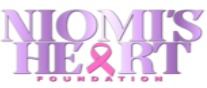 One person will receive an expertly crafted human-hair wig ahead of the Christmas holiday
DECEMBER 12, 2022 – Niomi's Heart Foundation is helping to restore confidence and enhance natural beauty for those who are suffering with alopecia, cancer, or baldness, due to a variety of conditions. This holiday season, Niomi's Heart Foundation will gift one superbly crafted wig to one special person.
The Non-profit foundation is founded by Kezia Euzhanne and her daughter, Niomi Hart. Niomi's and the love for Barbara Baker-Baylor, (her grandmother), (Euzhanne's mom), were the inspirations for the non-profit's mission. Baker-Baylor was a renowned wardrobe stylist who worked with Hollywood's elite, including James Brown, Sade, Luther Vandross, Whitney Houston, Prince, The Dave Matthews Band, Jacky-Clark Chisholm (The Clark Sister's) and (under the direction of Designer/Stylist Tamechi Tony Briggs) Shanice Wilson /Vesta/MC Hammer & B Angie B/ Martha High and Bittersweet to name a few, as well as a long list of star-studded off-Broadway shows and touring plays. Baker-Baylor's philosophy regarding family and community followed with the verse: "Train up a child in the way he should go; and when he is old, he will not depart from it." Proverb 22:6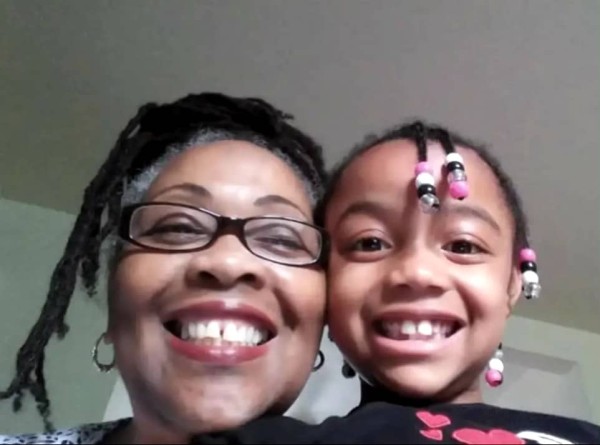 (Photo: Barbara Baker-Baylor-Niomi Hart)
When Baker-Baylor wasn't traveling, she gave back to youth and families in her community through various philanthropic organizations. She invested in community endeavors such as the Southern Dutchess Coalition, the James Brown Family Foundation, and her own UUPATT, a cultural arts program that helped support youth passionate about the arts.
Euzhanne and her daughter, Niomi, cared for Baker-Baylor when she was sick. Although Euzhanne brought the organization into fruition, it was Niomi's idea. Niomi told her mom, "Mommy, you should help make people like Nanna feel better by making them wigs; so they feel beautiful and strong."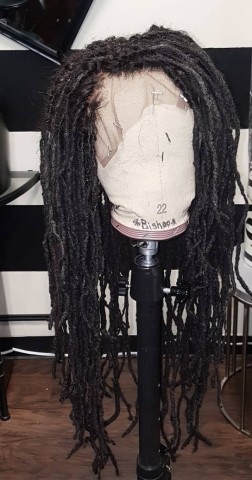 It was then that Euzhanne geared up to make her daughter's dream come true and continue the legacy her mother was so passionate about: helping to build and strengthen her community.
Based on Niomi's idea, Euzhanne constructed a wig using her mother's locks that were shaved off due to chemo and radiation treatment. Baker-Baylor lost her battle with breast cancer in 2017, but her legacy lives on through the good will of her daughter and granddaughter.
Now, the foundation partners with civil, social, and human services agencies, schools, and mental health organizations to provide services for building youth's self-esteem. Regardless of whether they are suffering from challenges caused by home environments, social or economic status, illness, or a dysfunctional school environment, Niomi's Heart Foundation puts a smile on their faces so they can "Fight Beautiful and Strong!".
"We know when you look good, you feel good," said Euzhanne.
Niomi's Heart Foundation is giving away one special wig during the holiday season. Prospective recipients or loved ones of prospective recipients are welcome to write a letter or paragraph sharing their story. To be eligible, they must send their story to info@niomisheartfoundation.org no later than December 24, 2022.
More information can be found at https://niomisheartfoundation.org/.
ABOUT NIOMI'S HEART FOUNDATION
Niomi's Heart Foundation creates and donates beautiful wigs to people who are suffering with alopecia, cancer, or baldness due to a variety of medical conditions,to help them Fight Beautiful and Strong.
Media Contact
Company Name: Niomi's Heart Foundation
Email: Send Email
Phone: 845-224-3488
Country: United States
Website: https://niomisheartfoundation.org/