Among some popular MMOs, they often set a game design, also called layering, to alleviate the crowding while too many players waiting to play. Simply put, all players are assigned to multiple versions of the same realm, which is also common in World of Warcraft Classic, allowing players to quest at a faster pace without fighting tooth and nail for mobs.
World of Warcraft Classic was released in August 2019, from that moment, it has accompanied countless players to spend a few enjoyable months. Due to its popularity, it also brings a series of troublesome issues, such as queuing. In order to prevent lag and balance population, the crowded players on WOW Classic servers are divided into different layers, along with the following rules.
Players can only see others on the same layer;
Each layer has its own set of NPCs. As such, rare NPCs may respawn at different times on different layers;
Each layer has its own set of objects such as herbs and mining nodes.
As a newcomer to WOW Classic, or someone who has not played WOW Classic for a long time, you will definitely be confused about layering, the guide is to tell you what layering is, the purpose of layering, as well as how to layer. If you haven't figured it out, read on.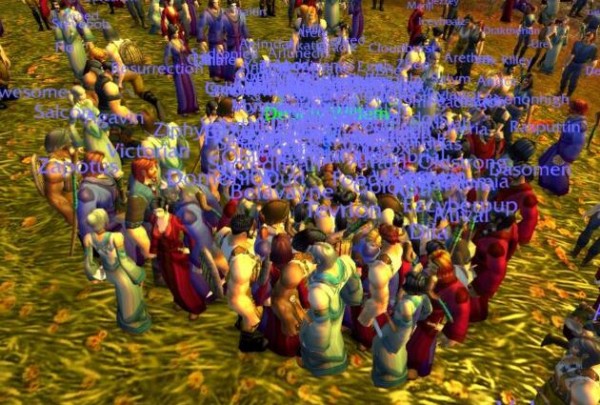 For players on the same server or realm, they can communicate and interact with each other, but this isolates them from participants in other realms, giving help to manage total population per server instance and reduce lag.
Similar to layering, there are various types of realms, each one has different functions.
Merged Realms: two or more realms completely collapsed into one. Only one required instance of each name at the conclusion.
Connected Realms: two or more realms linked to function as one mega-realm. Players may retain names with an addendum to signify original realm.
With layering, it can not only effectively control the population of each realm of WOW Classic, but also maintain a stable economy in the game.
Layering purpose
Due to the crowded populations, Blizzard launched a reduced number of realms to WOW Classic, providing players with high opportunity to gain heavy drop and attrition in the mid to long term after launching WOW Classic.
With more servers added to WOW Classic, players no longer have to wait in a queue to play, it has been determined in the early stage of WOW Classic release, more servers could accommodate as many players, even if players are together with friends in the community on the same realm.
There are many benefits to layering, the most important of which is that players' game progress will not be interrupted because of server changes.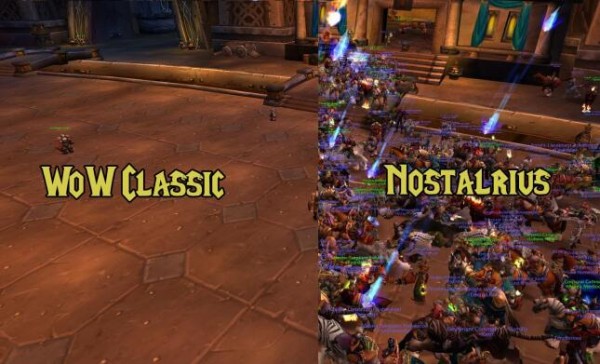 Fairly to say, layering is not a one-size-fits-all benefit, even some obvious shortcomings, such as:
Someone is good at abusing layers to more easily farm rare resources, camp rare enemies, or escape from PVP, which can't be detected in WOW Classic to suffer from the cooldown or punishable exploit.
As a result, it would increase an additional opportunity for errors with layering, especially in a system. Although layering could control effectively the population of players in each realm, this may lead to massively overpopulated realms, and indirectly cause a lot of errors like.
Phasing can not work when not grouping or passing through a loading screen, as well as meeting the specified criteria.
The NPCs can not be loaded, notably in the Undercity during the stress test.
Until now, many players have complained about layering, but WOW Classic has not proposed any solution, and the bigger reason may be that layering has not appeared in the previous WOW, they can't adapt the design.
Even though layering is controversial, it brings some unexpected problems, and even is considered to be a design of disrupting the original game, it is still used in WOW Classic, but not permanently.
Probably in November 2019, Blizzard announced that layering came to an end during Phase 2 of WOW Classic, but this doesn't mean that the game design will not appear again in other games of WOW series. After all, this is the most effective method to deal with the overcrowded players.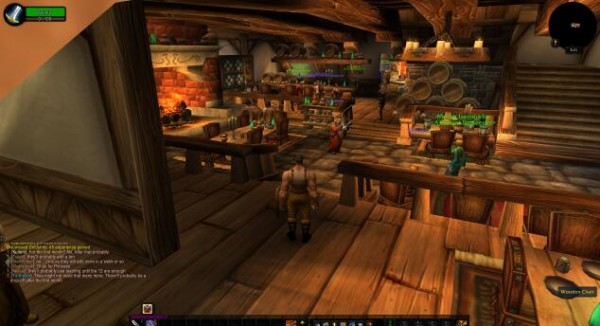 After playing classic games like WOW and Diablo for a long time, it is hard to believe that you can play well without "money", in-game currency gold. In WOW Classic, many players have searched for several ways to farm gold in order to enhance the characters. At the same time, someone found a shop called ZZWOW, which can provide customers with WOW Classic Gold permanently, and it always has special offers to make it cheaper than other stores.
Gold can exchange a large number of WOW Classic items, this is one of the essential elements while playing. Believe what you see after coming to ZZWOW and getting what you want, giving a pleasant online shopping experience.
Media Contact
Company Name: ZZWOW
Contact Person: Media Relations
Email: Send Email
Phone: (+1)-315-636-5275 (USA)
Country: American Samoa
Website: https://www.zzwow.com/