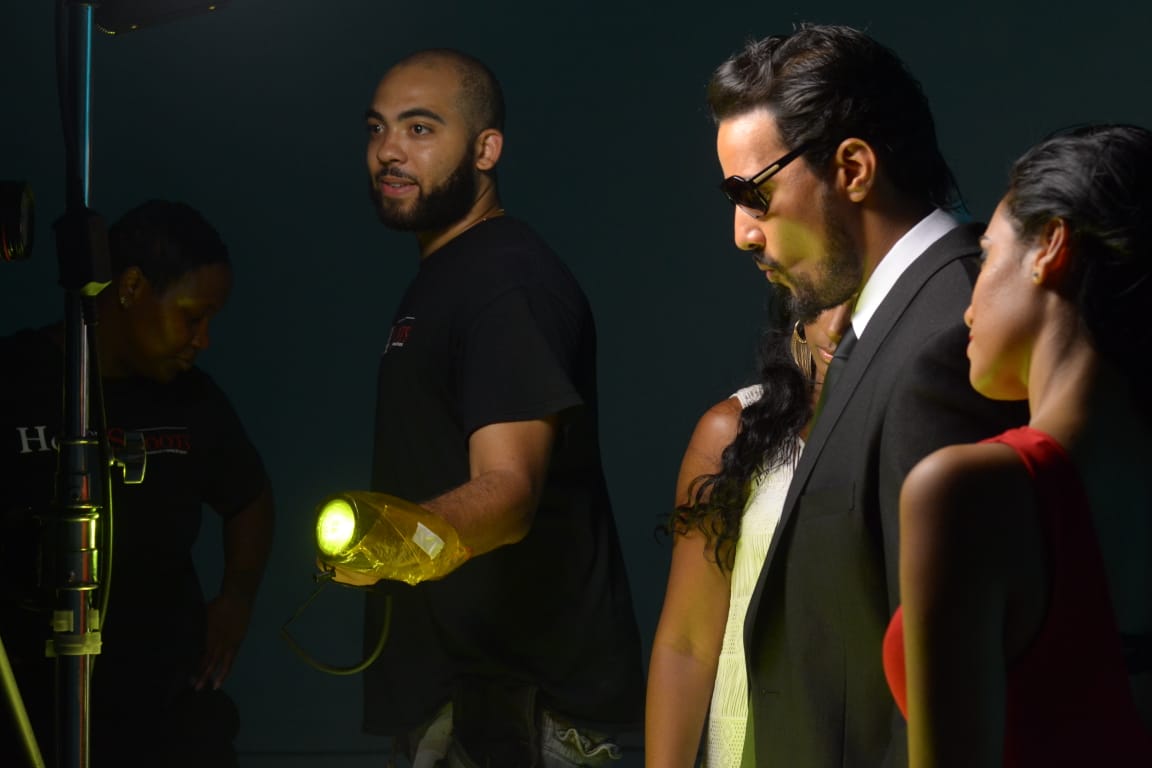 In the vibrant and diverse world of music, Dubai has birthed a new sensation that is captivating hearts and minds with each beat. Meet Wolfy the Beast, a name that's becoming synonymous with musical prowess and boundary-pushing creativity. Hailing from the glittering city of Dubai, this talented artist is making waves both regionally and internationally.
A Journey of Collaboration
Wolfy the Beast's journey is not just a solo endeavor; it's a series of remarkable collaborations that have shaped his trajectory. Working alongside legendary American music artists like 8ball and Mjg, Wolfy's musical prowess caught the attention of industry giants. Among them is Polow Da Don, a powerhouse producer and record label owner in the United States. The offer to collaborate with such a luminary speaks volumes about the undeniable talent that Wolfy brings to the table.
Setting the Stage for "She Gotta"
Amidst a flurry of accomplishments, Wolfy the Beast is ready to unveil his next masterpiece, "She Gotta." This upcoming music video single holds the promise of not just being another track but a potential club banger that will resonate with music lovers across the globe. The excitement surrounding this release is palpable, and anticipation is building as listeners eagerly await the unveiling of this musical gem.
A Glimpse into "She Gotta"
"She Gotta" is more than just a song; it's a celebration of flirtatious energy and upbeat vibes. The song's infectious rhythm is bound to get feet tapping and heads nodding. With its feel-good essence, "She Gotta" is a testament to Wolfy the Beast's ability to craft music that connects with listeners on a visceral level. Set against the backdrop of Atlanta, Ga, USA, the music video promises to be a visual feast that complements the song's vibrant spirit.
A Teaser of What's to Come
While the exact release date of the music video for "She Gotta" remains a tantalizing secret, Wolfy the Beast has promised that the big reveal is on the horizon. Fans and music enthusiasts can expect an announcement that will set the countdown in motion, creating a buzz that will reverberate throughout the music world.
As Wolfy the Beast continues to carve a distinctive path in the music industry, his journey is one of inspiration and determination. From collaborations with legends to the impending release of "She Gotta," his story is a testament to the power of passion and the unrelenting pursuit of musical excellence. The stage is set, the anticipation is building, and the world is ready to witness the magic that Wolfy the Beast is about to unleash.
Follow closely, because the rise of Wolfy the Beast is a spectacle that you won't want to miss. Stay tuned for the enchanting rhythm of "She Gotta" and let yourself be swept away by the musical journey of a true Dubai gem.
For more updates and announcements, keep an eye on Wolfy the Beast's social media channels and official website.
Media Contact
Company Name: Wolfy the Beast
Email: Send Email
City: Dubai
Country: United Arab Emirates
Website: http://www.instagram.com/wolfythabeast