In just a few months, Animal Crossing: New Horizons has become a worldwide popular life simulated game, and the sales of the Nintendo Switch boxes game are increasing every day, and even jumped to the No.1 in the UK during a short period. There are multiple reasons for its huge success, easy, friendly and even engaged in agriculture or farming without stress. Anyway, it always has reasons to be loved.
Few people would expect that the game with 80s anime style could still become a big hit among players in 2020, and even everyone who has played Animal Crossing will praise it, including me. This is undeniable that Animal Crossing will let me not stop playing since I bought it. But now I have calmed down, as I can't stare at the screen all day without doing anything else, although I haven't been allowed to play outdoors. Generally speaking, I can't recommend the game to everyone who hadn't played it, but there are only some reasons why I like to play it.
On the first day, I bought Animal Crossing from Amazon for $59.99 and then I was placed on a deserted island to start my own adventure.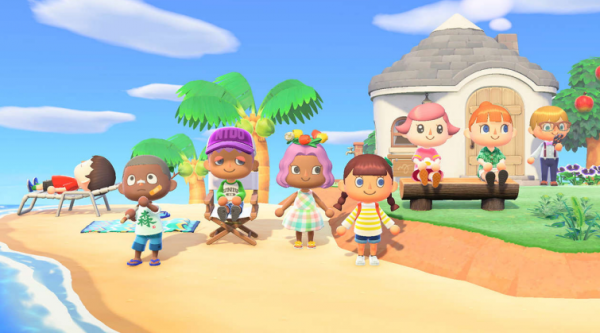 Animal Crossing requires players to simulate survival on a deserted island, engaging in various agricultural-related tasks along with a virtual character, such as fishing, planting trees, catching insects, collecting fruits, etc, which sound easy and interesting, don't they? I no longer have to worry about being punished for not completing the task like other games, no one will ever be punished in Animal Crossing, here I also met a lot of cute creatures, the first one is an adorable boar named Daisy Mae who sold me Turnips.
I was encouraged to start playing when surrounding by various topics about turnips, and at the same time, I didn't want to be old-fashioned among my friends, so my first task on my island was to buy turnips as it is the only way for me to build wealth.
Turnip Price
I bought turnips with dozens of Animal Crossing Bells, then kept them for less than a week to sell them to more people who need turnips at right time for double than the original price to earn huge profits, this is the work I do every day throughout Animal Crossing: New Horizons. In the beginning, I invited my friends to visit my island, but now I am just busy making bells to pay off a mortgage, collect species, buy furniture and more.
As the turnip price is always changing according to the market, if you sell them at the wrong time, you'll suffer huge losses of bells. It is very common in the Animal Crossing, so you need to keep enough bells in your wallet to prevent yourself lose money when trading turnips.
Obviously, I got fun from the game, when my carefully arranged islands were praised by guests, my turnip price is highest, and there were dense meteor showers on my islands, but more came from each daily trivia.
I really like the game of Animal Crossing, and enjoy every process in it, filling my house with furniture, decorating my garden, etc, each does not make me feel any pressure or chill, even challenging, but like returning me to the time of living in the countryside as a child.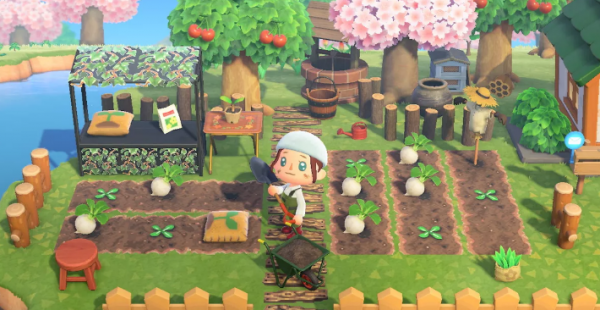 How does Animal Crossing New Horizons fascinate people?
Throughout Animal Crossing, everyone is active to collect various resources, and players can also help each other with good atmosphere.
Animal Crossing is a game suitable for contemporary young people, it could relieve the stress of life and work in tasks such as collecting fruits and catching fish, which will make yourself spend a whole day happily, and make money. There are many villagers living on your island, and your daily task is to ensure that they are happy, which can also create happiness for yourself and get a lot of things from the game, such as bells, or Animal Crossing Nook Miles Ticket.
Oh, and your neighbors, don't forget to visit them from time to time, otherwise they will leave, and you can also get cheap turnips from their islands and visit their creative decoration by the way.
No one does not envy such a life, does it? Living on an island with no work, no stress or trouble, it is an escape from reality and a pursuit of goodness, especially in such a special period affected by the coronavirus.
Earlier, we mentioned Animal Crossing Bells several times, which are used to exchange a variety of Animal Crossing Items, but I still want to tell you not to always pay to win, and never leave your house empty, remove weeds on the islands regularly. Also, don't have to rush to get resources too early in the game, you need to be surprised by various small things in it, when you receive a gift from a small animal and get a piece of clothing by playing balloons, these are obtained through hard work, so that you can continue to have fun for a long time.
Someone thinks that the goal of playing Animal Crossing is to have as many bells as possible, but in fact it is more important to find more fun through the game, however, when you are empty-handed, buying bells is the best way to avoid duplication of labor.
Even if you buy Animal Crossing Bells, it is also needed to find a reliable and safe place to guarantee your basic rights, here is a store outside the game, IGGM.com, which is a top online store to operate a variety of MMORPG virtual currency and equipment. As it has been in the business for several years, it has never deceived consumers, thousands of customers have given good reviews.
Shopping here, you don't need to worry about the lack of bells in Animal Crossing New Horizons, and it will not let you cost much. Last not the least, you are not encouraged to spend all the time on any game, all consumption should be within a reasonable range.
Media Contact
Company Name: IGGM
Contact Person: Media Relations
Email: Send Email
Phone: (+1)-315-636-5275 (USA)
Country: New Zealand
Website: https://www.iggm.com/