The Holdex exchange headquartered in Seychelles. Holdex trading adopts the New Amazon security protection, uses the blockchain core technology, enables the hot and cold wallet separation mode and distributed data storage to ensure real secure transactions. Holdex promises to serve every user well, select cryptocurrencies in strict criteria, and create greater wealth value for users.
January 23, 2020 – Many team members of Holdex exchange are from blockchain practitioners in 2012 and 2013, as well as many quantitative team members from traditional quant agency, and of course, there are also outstanding IT enterprise executives at home and abroad, who constitute the current Holdex trading team.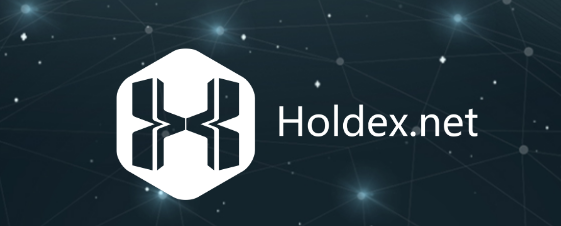 Many members of the Holdex trading team have done quantitative work in traditional industries before, mainly in global securities markets and derivatives. So the Holdex trading team is very familiar with the global market stocks, such as American stocks, NASDAQ, European stocks, Japanese stocks, Brazilian stocks, etc.
Based on this structure of the Holdex trading team, the whole team fits the trading in mature markets. Similarly, the Holdex team wants to make this exchange, and also want to make an exchange that provides better user experience and security for everyone. Because our team is very familiar with the whole market, we will consider the user's interests from the user's point of view, iterate the product, improve the user experience, etc.
Most of the team members at Holdex have been working with each other for more than a decade, and the degree of running-in and fit has been very, very high. To be honest, the whole team is made up of people who have seen a lot of money. From this point of view, it will not cause some internal conflicts or unstable things for some small interests. With that in mind, the Holdex trading team is confident that it can do a good job in the product operation such as trading exchange.
The Holdex exchange now has more than 1 million users. To have such a report card, on the one hand, some users have more confidence in the market thanks to the recovery of the market, and then participate in the transaction. Moreover, the team's commitment to "user-centered, community-oriented", are efforts to improve user experience, product experience, and user account security.
Another important point is that the whole team of Holdex trading has an independent selection mechanism when selecting and screening projects. This is also because this selection mechanism enables the exchange of Holdex to launch some high-quality blockchain projects, which brings a high investment returns to the users of the platform of Holdex.
But what matters most to a crypto exchange? There is no doubt that safety comes first. In 2014, Mt.Gox, once the largest Bitcoin exchange platform in the world, was attacked by hackers, and its bankruptcy shocked the whole crypto world! There are also persistent rumors that a lot of exchanges have been hacked. Holdex trading takes the security of exchanges very seriously. More than half of its 50-strong team is responsible for the security of exchanges.
The Holdex trading team provides a complete set of risk control systems, including tracking abnormal trading behavior. Any user asset security incident is extremely dangerous, and Holdex trading has spent a lot of energy, manpower and financial resources to ensure that any user asset theft event will not happen. It is what Holdex moves and goes.
At present, the platform has opened BTC, ETH, usdt, LTC, EOS, XRP trading pair and other mainstream cryptocurrencies, with a daily turnover of 500 million US dollars. In the future development, Holdex trading will continue to provide a safe, stable and convenient trading platform for global users, establish a more complete blockchain ecosystem, and devote itself to serving users in 100 countries and regions.
Media Contact
Company Name: Holdex
Contact Person: Carla Contass
Email: Send Email
Phone: 00248-88598092
Country: Seychelles
Website: https://www.holdex.net/