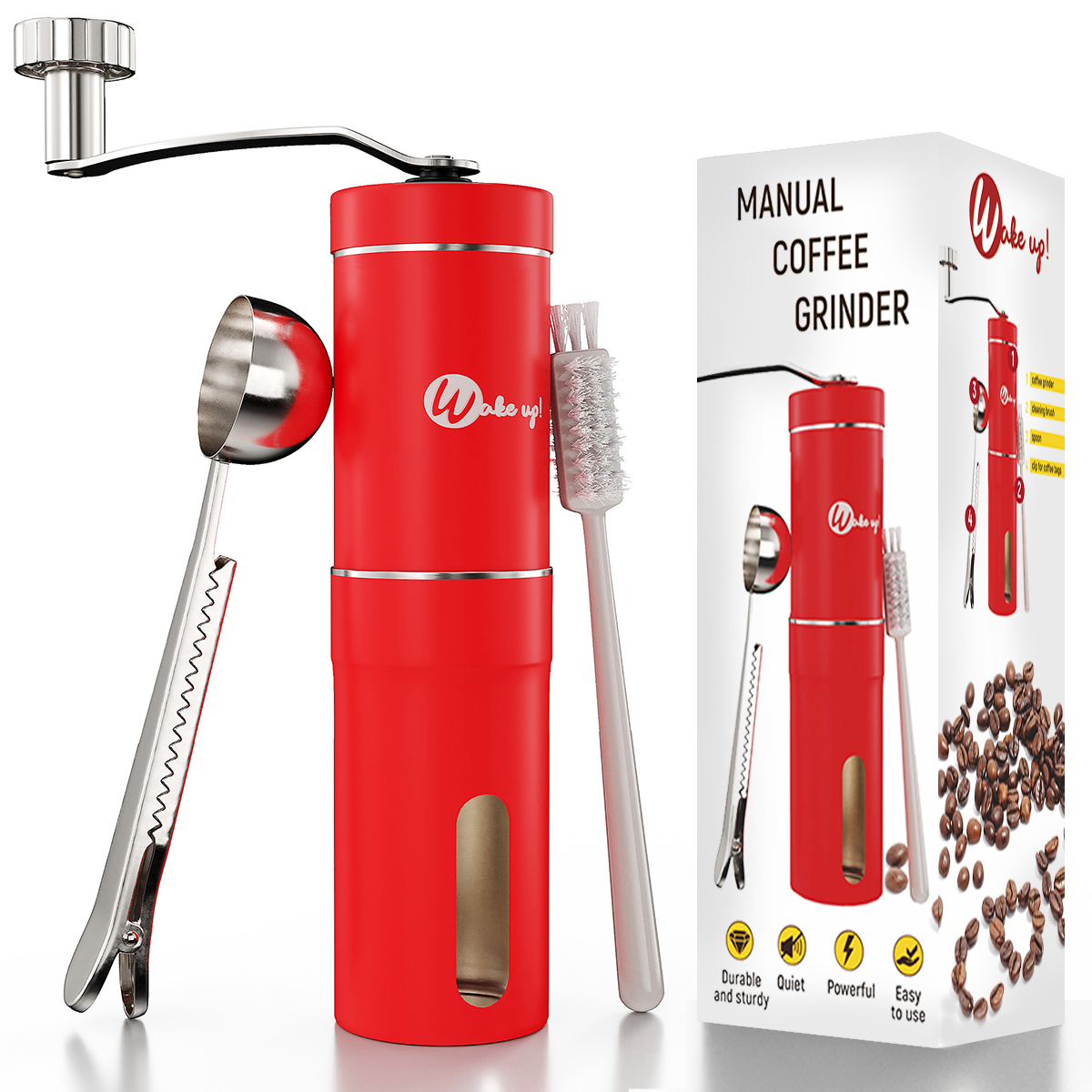 July 29, 2021 – Red Stainless Steel Manual Coffee Grinder from Wakeup is now available at a discounted price on the Wakeup website. This hand-crank coffee grinder is for coffee lovers everywhere. It gives one complete control over the coarseness of the coffee beans and makes the coffee more flavourful than an automatic coffee mill.
With the Red Wakeup Coffee Manual Grinder, one can easily grind their own coffee and espresso beans. The grinder reduces the beans to the preferred coarseness while preserving delicate oils to enrich the flavor of the brew. The Manual Grinder is portable and quiet and can be carried anywhere with ease. This small coffee grinder allows one to enjoy fresh-ground espresso beans anywhere and anytime.
What makes Wakeup Portable Coffee Grinder different from other coffee grinders in the market is its durability and versatility. It's not like other blade grinders which damage oils with heat and indiscriminate slicing and dicing. Wakeup Coffee Grinder has ceramic burr grinders which create uniform grind size and preserves oils for maximum flavor. This manual grinder is quiet as it has no electric motor and no batteries are required.
"With its lightweight portability, flexible coarseness settings and ability to be used virtually anywhere, the Wakeup Red Manual Coffee Grinder is the best coffee grinder for all your espresso and coffee-brewing needs", said a spokesperson from Wakeup. He further added, "The Red Wakeup Coffee Blender is available now at an introductory discounted price. This is a limited period offer".
Wakeup Coffee Grinder comes with an adjustable grind selector that allows one to customize fine, medium and coarse grinds. It has an integrated viewing window for monitoring grinding for perfect pour-over, French press and cold brew. Wakeup Coffee Grinder comes with a bonus scoop clip and brush to measure fresh grounds, preserve unused portions and maintain peak performance of the grinder. Visit the website to get the Wakeup Red Stainless Steel Manual Coffee Grinder at a discounted price.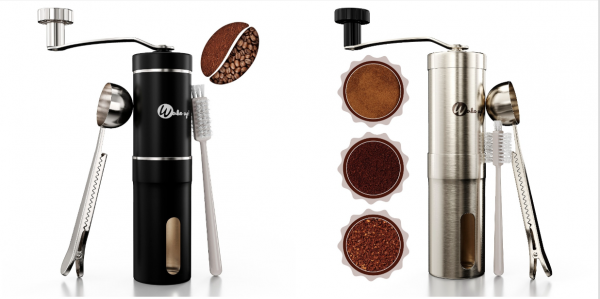 For more information, please visit https://wakeup.market/product/manual-coffee-grinder-Red-stainless-steel/.
Media Contact
Company Name: Wakeup!
Contact Person: Customer support
Email: Send Email
Country: United States
Website: https://www.wakeup.market