Innovative design and consulting firm, Think Thing, announces the launch of MagSafer, a unique charging solution for smartphone users on Kickstarter
Think Thing has reiterated their commitment to easing the lives of millions of people across the globe as the company recently launched MagSafer. The product is designed as a charging solution for users of smart mobile devices, helping them to keep their gadgets safe without sacrificing their convenience. MagSafer has been launched on Kickstarter to ensure that as many people as possible enjoy its immense features and benefits.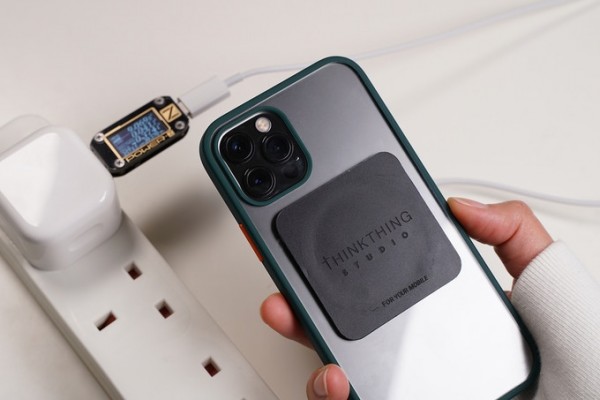 Smartphones have become increasingly important in recent times due to their functions. However, one of the major challenges faced by users of smart gadget in different parts of the world is keeping their phone screen from breaking. Even the emergence of wireless charging has done little to reduce the issue of explosive phone screens. However, the team at Think Thing has put their thinking cap on to deliver MagSafer.
MagSafer is created to offer safety and convenience, helping to reduce the likelihood of the phone dropping by leveraging its magnetic effect without causing any damage to other objects. MagSafer has a design that offers versatility, as the product can be used for wireless differential power as well as a phone holder. The product is designed to be easily attached to the kitchen when cooking, used while driving, or any other activity.
The aim of the Kickstarter campaign is to raise funds for the production of MagSafer. The funds will be used to procure magnets with suitable strength and facilitate the design and appearance of MagSafer to make it portable, light, and stylish.
To be a part of the charging revolution and be one of the first to acquire MagSafer, please visit Kickstarter.
About Think Thing
Think Thing was founded by Jason Li as a Hong Kong Company that delivers creative answers to any problem that arises and hopes to redesign the best present that can be given. Founded in 2011 as a design and consulting firm, Think Thing aims to provide "out of this world" solutions, provoking new thoughts and inspiring changes to make living easier and more fun.
Media Contact
Company Name: Rainyv ltd
Contact Person: Yim Wing Nin
Email: Send Email
Phone: +852 95443770
Country: China
Website: https://www.kickstarter.com/projects/ztraw/1090185508?ref=8d3gxy&token=39d7ad07