Holdex exchange and Byzantine capital have reached strategic cooperation, and both sides will keep forward in blockchain technology application, trading platform resource sharing and other aspects.
January 23, 2020 – Devon capital is a new investment bank founded by the Southeast Asia Airy foundation, which focuses on the whole industry investment incubation of blockchain. At present, it has participated in nearly 100 projects of investment and incubation, including digital asset management group Airy Quant, emerging blockchain vertical media Beco, Haibo Design Studio providing services for blockchain industry and one-stop technical service provider of blockchain top-projects such as Cuichain Technology.
What is the charm of Holdex? Which make the two important institutions join hands and become important strategic partners?
Holdex exchange believes in the core idea of Bitcoin and blockchain, devotes itself to the tide of blockchain technology revolution, adheres to the service concept of "user first", and is committed to providing safe, professional, honest and high-quality services for global users.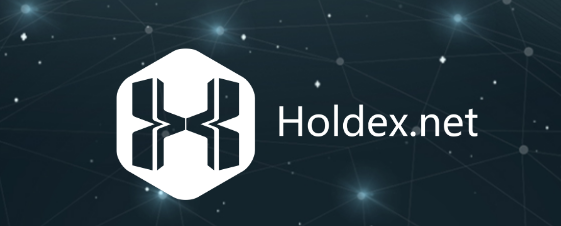 The technical personnel of Holdex team have rich experience in the operation part and risk control of traditional finance and digital assets, and the platform of Holdex exchange also has the memory matching technology with authoritative certification. It is reported that its processing speed is far higher than the industry average level, and it has intelligent management, which makes each transaction simpler, operate in one-button and strengthens the user experience. Its users come from all over the world, the system supports multiple languages, and many partners and traders provide sufficient liquidity for Holdex exchange. At the same time, in terms of users, Holdex exchange respects and protects the privacy rights of users and provides users with more accurate and personalized services.
As for the trading platform, in addition to its own positioning in clear, it shall also have clear values in mind. Holdex exchange is committed to creating a complete ecosystem to provide users with more secure and efficient services. The three engine driven trading system initiated by Holdex exchange just complements the globalization strategy, truly forming a win-win ecosystem and bringing more benefits to users Good trading depth and trading experience, forming a global distributed business system.
Blockchain is a decentralized economic mechanism. With the continuous upside of the market, Holdex exchange will use new technologies to better play the governance efficiency of self-organization in economic activities, which can better develop and help the industry move forward.
Media Contact
Company Name: Holdex
Contact Person: Carla Cont
Email: Send Email
Phone: 00248-88598092
Country: Seychelles
Website: https://www.holdex.net/