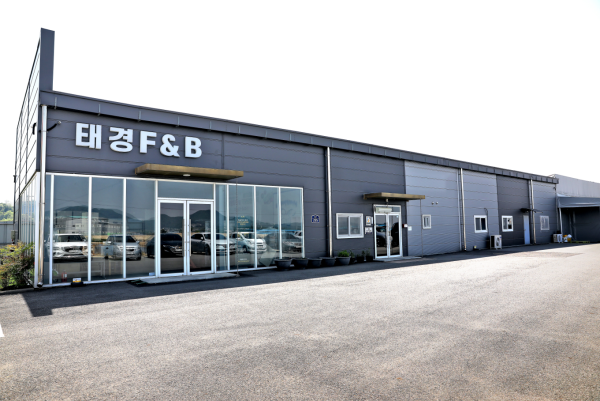 – Smart factory support project for developing Korean SMEs with the support of large companies and public institutions
Recently, as the business of introducing customized smart factories according to the size and level of small and medium-sized companies, medium-sized companies, and manufacturing companies is being invigorated, the food manufacturing industry Taekyung F&B is attracting great attention as an excellent case as a beneficiary of the 'Smart Factory Support Center' run by Samsung Electronics, Ministry of SMEs and Startups, Korea Federation of SMEs,
The Samsung Electronics 'Smart Factory Support Center' was created in 2015 to expand smart factories nationwide. For this, a factory operation system was created through the establishment and operation of an exclusive organization and manufacturing field innovation activities of Samsung Electronics' empirical and technological secrets. It is a program that selects experts in various fields such as smart automation facilities to pass down the secrets.
Taekyung F&B, a beneficiary company, introduced the second stage of smart factory advancement with the help of Samsung Electronics in 2022, improved unstable work and inefficient sites, and promoted the establishment of the Smart HACCP system to maintain quality. Also, by discovering 24 different projects, the CEO and employees are proceeding with innovation together.
In addition, a food traceability system capable of tracking each production batch was completed in consideration of the introduction of the Smart HACCP and food safety, and the MES program for efficient production management was introduced, leading to the establishment of real-time identification of production through the computerization of documents and monitoring.
Through the introduction of this advanced smart factory, Taekyung F&B showed a 30% improvement in productivity based on its KPI and a 45% improvement in warehouse storage rates, and so forth. Also, efficiency has improved through system management, showing a 30% growth in sales in the first half of this year compared to the previous year after the introduction of the system. This has also resulted in the creation of new jobs.
An authority from Taekyung F&B said, "Through the introduction of this smart factory, we can not only contribute to the local community through the establishment of a systematic production and management system and the following increase in sales and job creation, but also are seeking ways for further improvement in the future."
Media Contact
Company Name: Taegyeong F&B
Contact Person: JIHOON HAN
Email: Send Email
Phone: +82-31-677-5338
Country: South Korea
Website: www.cheongsum.com