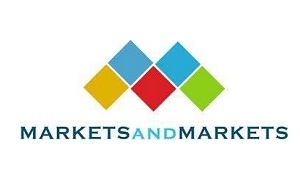 NICE (US), Verint (US), Avaya (US), OpenText (Canada), Google (US), Vonage (US), Genesys (US), Calabrio (US), CallMiner (US), Almawave (Italy), AWS (US), Qualtrics (US), Talkdesk (US), Alvaria (US), Castel (US), VoiceBase (US), Intelligent Voice (UK), CallTrackingMetrics (US), Five9 (US), 3CLogic (US), CloudTalk (US), Deepgram (US), and Enthu.AI (India).
Speech Analytics Market by Component (Solutions, Services), Business Function, Application (Customer Experience Management, Sentiment Analysis), Vertical (BFSI, Telecom, Healthcare and Life Sciences) and Region – Global Forecast to 2027
The speech analytics market is projected to grow from USD 2.3 billion in 2022 to USD 5.1 billion by 2027, at a compound annual growth rate (CAGR) of 17.3% during the forecast period. The speech analytics market is expected to grow at a significant rate during the forecast period, owing to various business drivers. Some factors driving the growth of the speech analytics market are the increasing need to improve the customer journey and overall experience, the need to control and monitor agent performance and adhere to regulatory and compliance standards.
Download PDF Brochure: https://www.marketsandmarkets.com/pdfdownloadNew.asp?id=17297779
Contact Center software segment to register largest market size during forecast period
Speech analytics solutions comprise speech engines; indexing and query tools; reporting and visualization tools; contact center software; root cause analysis; and other solutions (emotion detection, quality assurance and monitoring, and performance management). Contact center software to hold largest market share in 2022 owing to the need to provide actionable business intelligence by deploying AI and NLP engines to customer conversations in multiple digital channels. Speech analytics benefit businesses so that they can improve the number of calls supervised and examined without a corresponding increase in quality assurance staff.
Services segment to witness higher CAGR during forecast period
The services segment has been further divided into professional and managed services. These services play a vital role in the functioning of speech analytics solutions. Speech analytics vendors require technical support services and consulting services to deploy their solutions quickly and smoothly in the market. These services help maximize the value of enterprise investments. Service providers ensure end-to-end deployment and maintenance of speech analytics solutions and address pre-and post-deployment queries. These services play a vital role in properly functioning speech analytics solutions. Speech analytics vendors require technical support services and consulting services to deploy their solutions quickly and smoothly in the market.
Request Sample Pages: https://www.marketsandmarkets.com/requestsampleNew.asp?id=17297779
Unique Features in the Speech Analytics Market
First of all, speech analytics is excellent at processing voice interactions' unstructured data. It may turn spoken words into structured data by transcribing and analysing voicemails, live chats, or recorded calls. A large volume of unstructured voice data that was previously difficult to manage and efficiently utilise may now be mined for important insights by organisations thanks to its translation into structured information.
Speech analytics' capability to conduct sentiment analysis is one of its main benefits. In addition to figuring out what was said, this feature also analyses how it was stated using machine learning and natural language processing. Sentiment analysis enables businesses to measure client satisfaction, identify subtle emotional cues, and find possible problems by analysing the emotional tone of speakers. It provides a deeper comprehension of client feedback and enables companies to take advantage of opportunities or address issues before they become problems.
Recognition of trends and patterns is another application of speech analytics' power. It can spot recurring trends and patterns in agent behaviour and consumer interactions. It assists companies in identifying recurring problems, areas for development, and emerging trends by analysing enormous volumes of data. This understanding influences adjustments to procedures and policies as well as strategic decision-making.
Another aspect of some speech analytics products is real-time analytics. These tools can analyse talks as they happen, giving quick perceptions and useful knowledge. This function is especially useful in customer support situations when businesses can step in to fix problems or upsell based on in-the-moment analysis.
Speech analytics can also be combined with other client communication methods including email, chat, and social media. This cross-channel integration offers a thorough insight of customer preferences and behaviours by giving a holistic perspective of client interactions across numerous platforms.
Major Highlights of the Speech Analytics Market
Additionally, a critical component of the speech analytics market is compliance and risk management, particularly in sectors with strict regulatory requirements. Organisations may reduce risks and prevent fines by automatically detecting fraudulent or non-compliant behaviour, which emphasises the need of speech analytics.
Major market highlights include quality control and agent training. Organisations can use this technology to keep a close eye on agent performance, monitor key performance metrics, and offer specialised coaching and training. This results in better customer service as well as a more knowledgeable and effective workforce.
Speech analytics is a great tool because of its versatility and integration skills. Solutions in this sector can be customised to meet the specific requirements of a company and can be easily linked with a variety of channels of communication, such as email, chat, and social media. This all-encompassing strategy offers a thorough grasp of consumer interactions, ensuring that companies maintain competitiveness in their particular industries.
Additionally, real-time insights are a distinguishing feature that are available. Real-time analysis is a feature of some speech analytics tools that enables businesses to keep an eye on conversations as they take place, quickly resolve problems, take advantage of upselling possibilities, and provide proactive customer care. Real-time analytics allow firms to react quickly to new trends and problems, keeping them flexible.
One of the fundamental principles of the Speech Analytics Market is the conversion of voice data into usable information. Organisations can make data-driven decisions through sentiment analysis and the detection of trends and patterns. Strategic planning is shaped by this useful intelligence, which also directs businesses in remaining competitive and exceeding client expectations.
Inquire Before Buying: https://www.marketsandmarkets.com/Enquiry_Before_BuyingNew.asp?id=17297779
Top Key Companies in the Speech Analytics Market
Some major players in the speech analytics market include NICE (US), Verint (US), Avaya (US), OpenText (Canada), Google (US), Vonage (US), Genesys (US), Calabrio (US), CallMiner (US), Almawave (Italy), AWS (US), Qualtrics (US), Talkdesk (US), Alvaria (US), Castel (US), VoiceBase (US), Intelligent Voice (UK), CallTrackingMetrics (US), Five9 (US), 3CLogic (US), CloudTalk (US), Deepgram (US), Gnani.ai (India), Observe.ai (US), SpeechTech (US), Speech-I-Ltd (UK), Batvoice (France), Kwantics (India), Speech Village (UK), Salesken (US), and Enthu.AI (India). These players have adopted various organic and inorganic growth strategies, such as new product launches, partnerships and collaborations, and mergers and acquisitions, to expand their presence in the global speech analytics market.
NICE is the leading software provider which offers a comprehensive range of customer engagement solutions, financial crime, and compliance solutions. The company also provide services such as perfect customer experience, master robotic process automation (RPA), fight financial crim,e and power public safety. The company provides solutions for real-time and cross-channel fraud prevention, anti-money laundering, brokerage compliance, and enterprise-wide case management. NICE caters its solutions to several verticals such as BFSI, healthcare, telecom, and entertainment. More than 25,000 organizations in more than 150 countries, including over 85 Fortune 100 companies, are applying NICE solutions and services for better customer experience. In the speech analytics market, the company offers call center interactive software that transforms the call center software into an innovative cloud contact center and delivers a unique agent and customer experience.
Verint offers actionable intelligence solutions and value-added services through its two operating segments: customer engagement solutions and cyber intelligence solutions. The company offers a broad range of services, including strategic consulting, managed services, implementation services, and training and maintenance services. Its speech analytics can automatically discover themes on recorded calls to identify and group contextually related words and help users easily spot rising trends and potential issues. Verint has a global presence in more than 180 countries, including North America, Europe, Asia Pacific, Middle East and Africa, and Latin America. The company serves about 10,000 customers across verticals, primarily in the public sector, telecommunications, financial services, and healthcare.
Genesys is a cloud customer experience and contact center solutions provider. Its product offerings in the audio communication market include Genesys Cloud, Genesys Engage, and Genesys PureConnect. These products deliver the power of the cloud and AI to help customers achieve rapid innovation, scalability, and flexibility. Genesys has offices in over 100 countries across North America, Europe, Middle East and Africa, Asia Pacific, and Latin America, and claims to cater to over 11,000 companies across the globe. Genesys Cloud CX is designed to take full advantage of modern cloud strategies and technologies. A microservices-based architecture, API-first development, open data, and AI give users rapid innovation, agility, and resilience.
CallMiner helps businesses and organizations improve contact center performance and gather key business intelligence by automating its ability to listen to every customer interaction. CallMiner's cloud-based speech analytics solution automatically analyzes contacts across all communication channels: calls, chat, email, and social. The company offers real-time monitoring and post-call analytics, delivering actionable insights to contact center staff, business analysts, and executives. The results include improved agent performance, sales, operational efficiency, customer experience, and regulatory compliance.
Media Contact
Company Name: MarketsandMarkets™ Research Private Ltd.
Contact Person: Mr. Aashish Mehra
Email: Send Email
Phone: 18886006441
Address:630 Dundee Road Suite 430
City: Northbrook
State: IL 60062
Country: United States
Website: https://www.marketsandmarkets.com/Market-Reports/speech-analytics-market-17297779.html