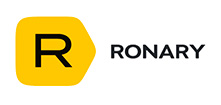 Ronary is a leading provider of notary services based in Florida. With a commitment to innovation and education, Ronary is dedicated to simplifying notarization processes and enhancing the professionalism of notaries across the state. Through its Online Notary Florida platform, Ronary is revolutionizing the notary industry in Florida.
Ronary, a leading innovator in notary services, has launched a groundbreaking online notary platform that is set to transform the way Floridians access notary services. With a focus on convenience and accessibility, Ronary is paving the way for a seamless notarization experience in the Sunshine State.
In response to the growing demand for efficient notary services, Ronary has introduced its Online Notary Florida platform, a state-of-the-art solution that allows individuals and businesses to notarize documents from the comfort of their homes or offices. This digital transformation is poised to revolutionize the notary landscape in Florida.
One of the key features of Ronary's Online Notary Florida platform is its user-friendly interface, which ensures a hassle-free notarization experience. Users can access notary services 24/7, eliminating the need to schedule appointments or travel to a notary's office. This convenience is especially valuable for busy professionals and individuals with tight schedules.
In addition to providing an accessible online platform, Ronary also offers a comprehensive Florida Notary Course for individuals aspiring to become notaries in the state. The Florida Notary Course provided by Ronary is designed to equip participants with the necessary knowledge and skills to excel in their notary careers. This course is a vital step for anyone looking to become a certified notary in Florida.
Ronary's Online Notary Florida platform is set to make notary services more accessible, efficient, and convenient for all Floridians. Whether you need to notarize a legal document or are considering a career as a notary, Ronary is your trusted partner in navigating the world of notarization in Florida.
For more information about Ronary's Notary Course Florida program, please visit ronary.com
Media Contact
Company Name: Ronary
Contact Person: Jason B. Giller
Email: Send Email
Phone: +1 321-329-8447
Address:1111 Brickel Ave 1550
City: Miami
State: Florida
Country: United States
Website: ronary.com