Unique design and LLLT, RF, and EMS technologies combined to help users restore hair quality and health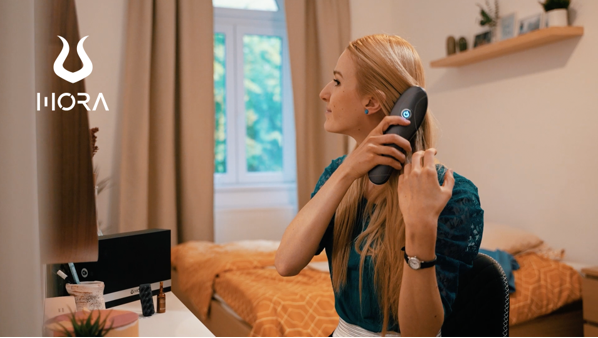 Hong Kong ORV Magic Hair Comb Pro Max, an intelligent liquid-conducting scalp care device, has been launched today on Kickstarter, at
<https://www.kickstarter.com/projects/1964048715/orv-magic-hair-comb-pro-max?ref=c48mbr >, to offer users a unique design combined with three advanced technologies that are intended to jointly help users keep their hair and scalp well-nourished and healthy.
The comb introduces an innovative design featuring its comb teeth as a vehicle to facilitate the application of hair care serums and supplements. "Applying liquid hair care supplements on one's hair isn't generally effective because there is no perfect method for it, until now," said the Product Designer of the ORV campaign.
ORV Magic Hair Comb features an Intelligent Liquid Push function that makes the experience of applying these serums clean and efficient. The comb's fine teeth ensure a uniform distribution of the serums that will evenly spread nutrients that the scalp will absorb. Also, a sealed push liquid design makes sure there is no serum waste, and that the application process is clean.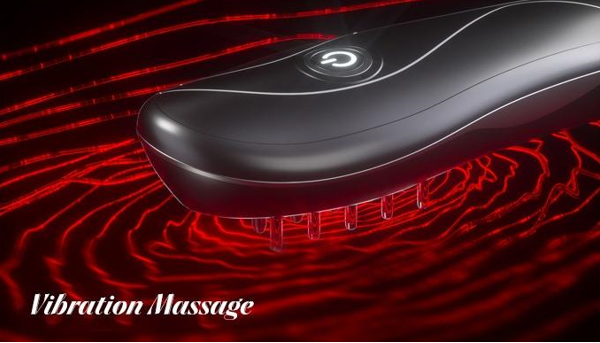 On the other hand, ORV Magic Hair Comb uses three types of technology that are part of a unique formula which the company categorizes as magical.
· The 650NM LLLT Low Intensity Laser Irradiation on the user's scalp will stimulate the activity of hair follicles and capillaries, promote muscle relaxation, increase capillary blood flow and lymph flow, and continuously supply nutrients and oxygen to hair follicle cells and hair roots, thus reducing hair loss and promoting hair growth.
· The RF Radiofrequency electromagnetic waves will deeply moisturize the user's skin, increasing its firmness and smoothness. By inducing electric current that goes through the skin, an electrical resistance effect occurs on the dermis, exactly where collagen is located and where it is awakened to self-proliferate.
· The EMS Microcurrent will massage the user's muscles through microcurrent stimulation to restore muscle elasticity. It will also stimulate the dermis to have cells producing more key substances that activate collagen production, reducing skin tension.
These technologies, especially RF and EMS, are at the heart of the device's Vibrating Frequency Massage Mode, which uses frequency vibration massage technology to soothe the fatigue caused by stressful daily routines.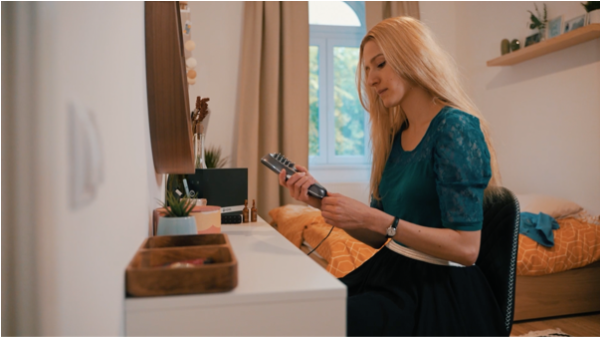 "Soothing the scalp will be halfway to having one's scalp environment rebalanced, as well as water and oil levels, and countering hair loss and hairline receding tendencies," Gerard Cheung added.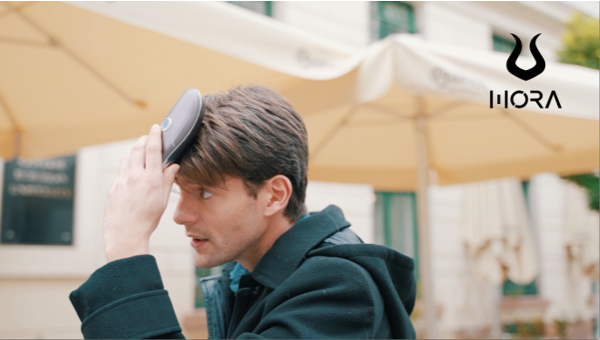 ORV is also especially designed to only have its LLLT beam activated when the comb touches the scalp, ensuring that there is no direct eye contact with the beam. The campaign also highlights that this is a gender-inclusive device because it works both for men and women who want to protect their hair quality.
Finally, the device is extremely compact and portable, being almost the size of an iPhone 11 Pro. "It's easy to carry and use anywhere," the campaign representative concluded. ORV Magic Hair Comb has been developed by a team of experts, comprising hair experts from China, Hong Kong, Japan, and the United States. The device is certified under FDA and CE standards.
The ORV Magic Hair Comb Pro Max campaign on Kickstarter at
<https://www.kickstarter.com/projects/1964048715/orv-magic-hair-comb-pro-max?ref=c48mbr> is seeking to raise $3,000 to fund the large-scale production of the comb, which will be offered early and for a special price to the backers who support the campaign.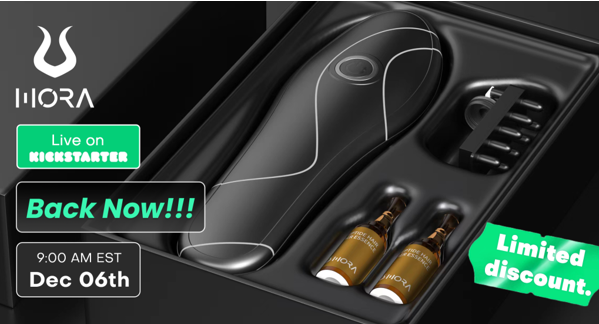 About Us
HONGKONG MXL BIOTECHNOLOGY CO.,LIMITED is a company investing heavily in research and development of hair care products that are intended to keep the integrity of the hair of our customers in perfect condition. Our company's R&D work has involved some of the world's most important hair research centers and experts. At ORV we have developed what we call a "magic formula" designed to help stimulate hair growth, along with fulfilling its main mission of keeping excellent levels of air quality.
For more information, please visit
<https://www.kickstarter.com/projects/1964048715/orv-magic-hair-comb-pro-max?ref=c48mbr>or contact ORV Team at orv@orv.life.
Media Contact
Company Name: HONGKONG MXL BIOTECHNOLOGY CO.,LIMITED
Contact Person: ORV Team
Email: Send Email
Country: China
Website: https://www.kickstarter.com/projects/1964048715/orv-magic-hair-comb-pro-max?ref=c48mbr