Individuals can receive real medical advice & referrals for COVID-19 without leaving home
23 March, 2020 – New York – On the 22nd of March, the World Health Organization announced that 323,000 cases of COVID-19 had been diagnosed. The number of individuals worldwide with COVID-19 is believed to be far higher as the figure reported is simply those people who have been tested. The COVID-19 global pandemic has led to a lot of uncertainty, but the Online Corona Virus Clinic aims to combat the uncertainty that the disease has caused making it possible for individuals to have a simple and secure online consultation with a GP.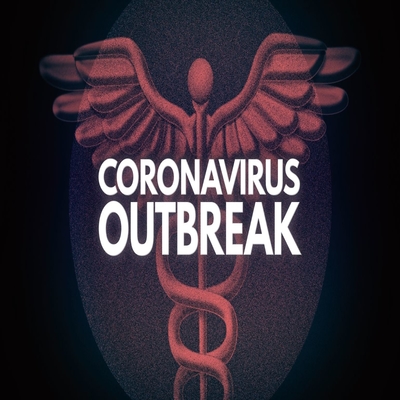 The Online Corona Virus Clinic offers real medical advice, referrals and testing for COVID-19. Online consultations allow GPs to assess a person's symptoms quickly. There are no waiting rooms or chances to be infected, or to infect others, as the consultation is done over the phone. The Online Corona Virus Clinic is a safe way to get advice and referrals for testing as there is no physical contact with doctors, nurses or other individuals.
The Online Corona Virus Clinic is currently live in the United States, Australia, France, Spain, Malaysia, Switzerland and Hong Kong, with more countries being added daily.
The Online Corona Virus Clinic was assembled in response to growing concerns over the COVID-19 virus. Many emergency services and health clinics are struggling to meet the demands of patients at the moment. In addition, emergency services and health clinics are potential breeding grounds for the spread of COVID-19.
Online consultations are simple to book through the Online Corona Virus Clinic's website. Once a consultation is booked, patients will receive an appointment time to speak with a COVID-19 expert. Then, patients can receive their consultation at the predetermined time over an Internet-ready device. At that time, patients will receive any relevant referrals, testing request forms or prescriptions needed. Depending on the individual case, patients may need to visit a testing laboratory or emergency services following the consultation.
The Online Corona Virus Clinic makes it easier to diagnose COVID-19 symptoms and to determine what individuals should do next. The organisation's qualified doctors offer a win-win-win situation as patients see a doctor safely, reduce the spread of the corona virus and receive help from doctors. The Online Corona Virus Clinic also offers up to the minute information and can answer questions to reduce a person's fear.
Doctors are able to assess an individual's health through the telehealth consultation, provide advice, referrals, relevant prescriptions, testing request forms, information, guidance and reassurance. Due to the consultation being online, there are some limitations to what the GP can do. Individuals may not be directed to see a GP in person as each case is different.
For more information or to book an appointment with The Online Corona Virus Clinic today, please visit https://www.theonlinecoronavirusclinic.com/
About:
The Online Coronavirus Clinic was created after seeing the chaos in countries like Italy, Spain and France and how quickly things are developing in on a daily basis. With our safe service you can see a doctor and get assessed for COVID-19, get guidance and reassurance, and if needed, get referred, get the testing request forms, and most importantly, do it all in a way that is safe for you because it's done online. At the same time the doctor is protected from becoming infected because it's done online.
Name: Online Corona Virus Clinic
Addresses:
Online COVID Clinic, Santos Place, Brisbane City, QLD 4000, Australia
Online COVID Clinic, One World Trade Center, 85th Floor, New York, NY 10007, USA
Phone: +61 (07) 3103 2500
Contact: Melanie Jones
email: support@theonlinecoronavirusclinic.com
Website: https://theonlinecoronavirusclinic.com/
Media Contact
Company Name: Online Corona Virus Clinic
Contact Person: Melanie Jones
Email: Send Email
Phone: +61 (07) 3103 2500
Country: United States
Website: https://theonlinecoronavirusclinic.com/