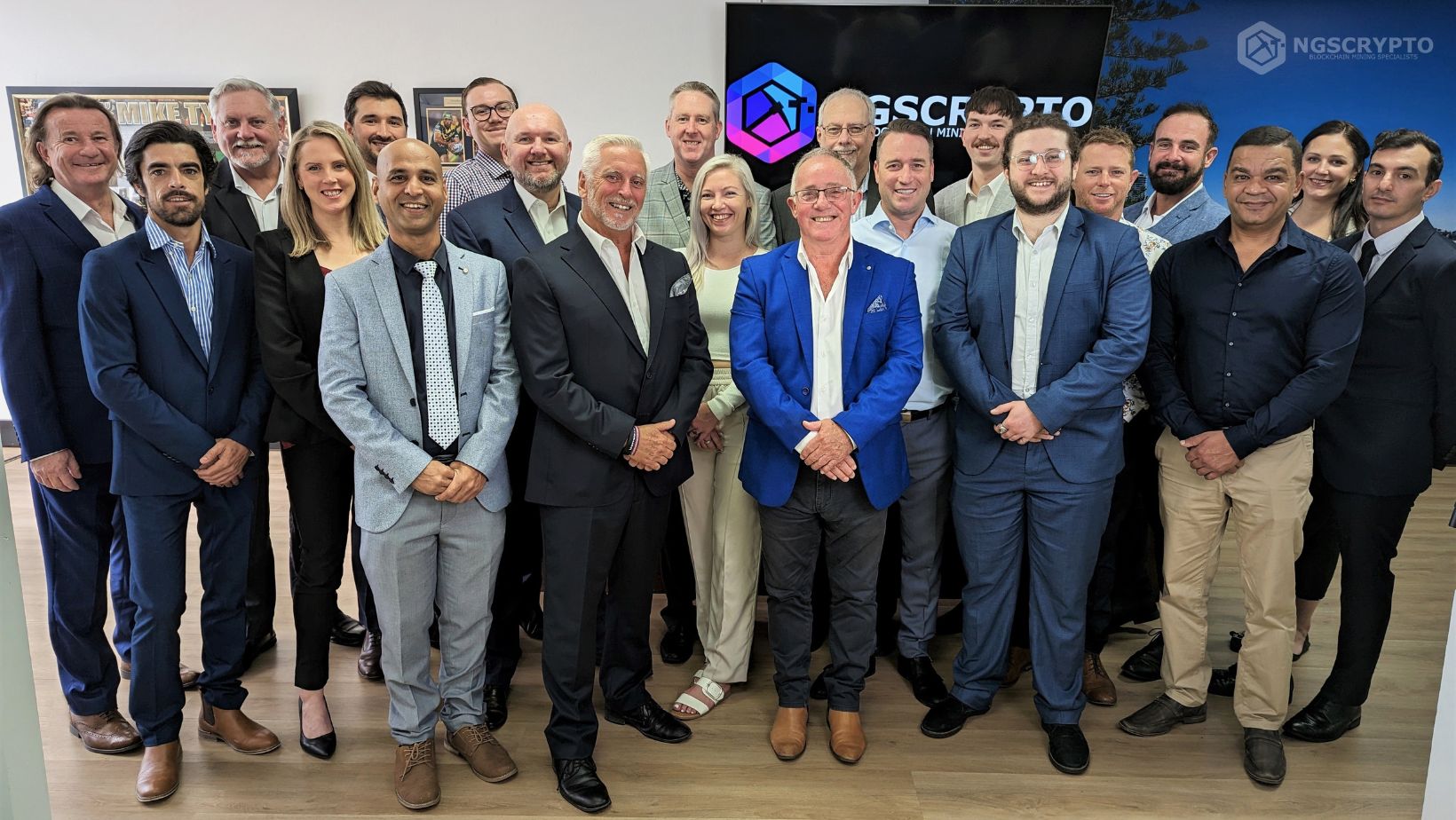 Gold Coast technology company, NGS Crypto, is celebrating a successful year of growth in its customer base and staff strength, despite the global economic downturn. The innovative blockchain mining business recorded an increase in new subscriptions throughout the year, and had to double-down on its staff in order to meet the demand.
NGS Crypto attributes its success to a strong focus on building a positive culture internally and providing opportunities for its employees to continually develop their skills. The company offers a fortnightly skills workshop for its employees, covering topics such as the importance of a healthy work/life balance and mental wellbeing.
"We believe that investing in our employees helps to not only improve their work performance, but also helps to create a positive and supportive work environment for everyone," says Brett Mendham, Director of NGS Crypto.
"The difference between a high-performing and an underperforming business can often be boiled down to the support structures you have in place for your team. Over the years, we've tried and tested a range of initiatives to strike the right balance for our business that attracts the right people for the right roles, and looking at where we've come from to where we are now, we've definitely made some excellent recruitment decisions." – Director of NGS Crypto, Brett Mendham
The company's commitment to employee development and culture has paid off, as it has attracted top talent and achieved success in a tough economic climate. NGS Crypto recorded an increase in new customers, particularly from Australians between the ages of 30 and 50, and plans to focus on educating those nearing the latter stages of their working life in the new year.
In addition to its internal focus, NGS Crypto also meets the demands of its customers by offering reliable returns through blockchain mining subscription packages. The packages offer members a fixed rate of return between 6-16% annually, depending on the initial capital amount, operated on varying life cycles of 2, 3, 5, 7, and 10 years, with zero management fees.
As the cost of living continues to rise, NGS Crypto presents a reliable alternative for those looking to safeguard their retirement plans. The company anticipates that its growth trajectory will continue in the new year as more Australians embrace the benefits of blockchain technology.
Video Link: https://youtu.be/ufT9t9w6fyg
Media Contact
Company Name: NGS Crypto
Contact Person: Media Relations
Email: Send Email
State: Queensland
Country: Australia
Website: https://ngscrypto.com/