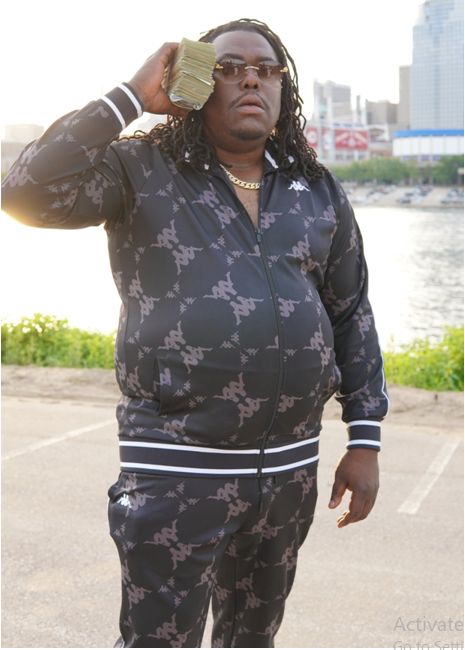 Well, the famous saying 'sky is the limit' is something everyone is familiar with. However, only a few people can applicate it in their lives in literal terms. MOCHAVATION is one of such limitless and fearless personalities.
The music industry is a huge and competitive industry, full of talented musicians, songwriters, and singers. The rapidly changing technologies and advancement of new techniques have certainly impacted the music industry as well. Today, music listeners are more interested in knowing the whereabouts of their favorite musician or singer. Similarly, people's demands, preferences, liking, and music tastes are constantly changing. It is a rapidly evolving world where what might seem new a day before it becomes old the very next day.
Thus, the music industry has become extremely competitive. All the musicians, singers, and songwriters thrive to survive and make their place in the industry. One such amazing artist who is killing it with his fearless approach towards music is MOCHAVATION.
Seasoned Veteran M.C., Singer, Songwriter, and Actor – MOCHAVATION
Mochavation has been interested in music since he was a nine years old school-going child. He had always been passionate and enthusiastic about music and began crafting his musical talents at a very young age. Mochavation's real name is Michael Isaiah Thompson. However, people mostly know him by the name of Mochavation or Young Bull. He opened up for many known artists such as Rick Ross, Yung Joc, Cardi B, Bun B, Jeezy, Kevin Gates, and Gorilla Zoe He has been a wonderful host for other celebrity artists.
While the noble covid-19 pandemic halted the entire music industry in 2020, Mochavation continued to grow. He is unstoppable; hence, he refused to let the pandemic alter his passion for music. Thus, he utilized all his free time to focus on his craft and accomplished many milestones. Since he is being represented by Mr. Mark Bridges, President of Hip-Hop Period TV, he was consigned by various industry legends. A few of the names include Jack Knight, Teddy Riley, DJ Fresh, Melo Durant, and Spider.
Many of his singles and albums in the hip-hop genre instantly became a hit and received much love from the audiences. Since the release of one of his singles he has been interviewed by several radios and was also featured in the music section of Hip-Hop Weekly Magazine in April (2020) and July (2020).
It seems that the year 2021 will be even brighter for Mochavation. It is because he has just hit a new single called featuring Jadakiss and King Grind! Mochavation has a promising and bright career in the industry. Jake Shaw, CEO& founder of Yourownmusic, predicts big things from these guys.
Instagram – https://instagram.com/mochavation
YouTube – https://youtu.be/eaXtfmNBzB8
Facebook – www.facebook.com/mochavationmusic
Twitter – https://twitter.com/Mochavation
YouTube – https://youtube.com/c/MochavationMochavation
"Jake Shaw The CEO Of Your Own Music Predicts Huge Things Over The Next Few Years."
Media Contact
Company Name: MOCHAVATION
Contact Person: Media Relations
Email: Send Email
Country: United States
Website: https://instagram.com/mochavation