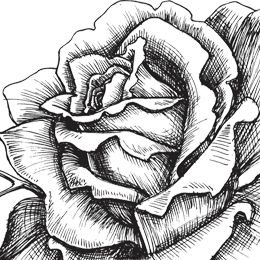 21-year-old, Matthew Rose is looking to take the world of fashion by storm as his fashion brand, Matthew Rose Los Angeles, is set to release a new collection on their website as they continue to enhance communication through fashion. The MRLA fashion label aims to encourage fashion enthusiasts worldwide to push the boundaries of self-expression through art by offering unique fashion pieces particularly designed to address the needs of young men and women.
The fashion industry is a multibillion-dollar global enterprise that has evolved over the years with brands using their creativity and ingenuity to meet the needs of fashion lovers worldwide. The young, urban community has been affected by the development in the industry. Unfortunately, the needs of youths and the seemingly active population have not been adequately addressed in recent times. However, young, talented fashion entrepreneur, Matthew Rose is poised with changing this narrative with the launch of the MRLA fashion label and the subsequent release of amazing apparel in their collections.
The brand has again shown that they are committed to innovation with their newest collection, primarily designed for men and women between the ages of 18 and 34 who cherish their freedom without sacrificing their fashion preferences. The collection will feature dark streetwear and DTG printed designs, allowing customers to remain unique, authentic, and comfortable regardless of the occasion.
The collection will also feature a plethora of amazing products across different categories, including backpacks, bottoms, crop tops, and outerwear. Other innovative fashion solutions from the MRLA fashion label are phone cases, t-shirts, and stickers, making it one of the very few fashion brands to meet virtually all the needs of consumers.
In addition to its amazing collection of fashion products, Matthew Rose Los Angeles also offers fashion tips to fashion lovers via their website.
Matthew Rose Los Angeles has also announced that there are big things planned for 2020 as the brand looks to continue their advocacy for fashion that speaks.
More information about Matthew Rose Los Angeles and the amazing solutions offered is available on their website. Matthew Rose Los Angeles is also available across several social media platforms such as Facebook, Instagram, Pinterest, and Twitter
About Matthew Rose Los Angeles
Matthew Rose Los Angeles (MRLA) was founded in 2019 for fashion enthusiasts that want to promote self-expression and fashion as one. Founded by 21-year old Matthew Rose, the relatively small business started on depop, inspired by the city of Los Angeles and currently has fulfillment centers in four locations.
The brand encourages and pushes the boundaries of self-expression through art. Based in Los Angeles, California, The MRLA fashion label makes clothes in an advanced manufacturing facility with quick processing time to satisfy the needs of customers around the world.
Media Contact
Company Name: Matthew Rose L.A.
Contact Person: Matthew Rose
Email: Send Email
Phone: +1 (213) 422-2849
Country: United States
Website: https://matthewrosefashion.com/