With honest lyrics and catchy melodies, 'Civic Leader' is the latest album to come from New Hampshire artist Martin Toe.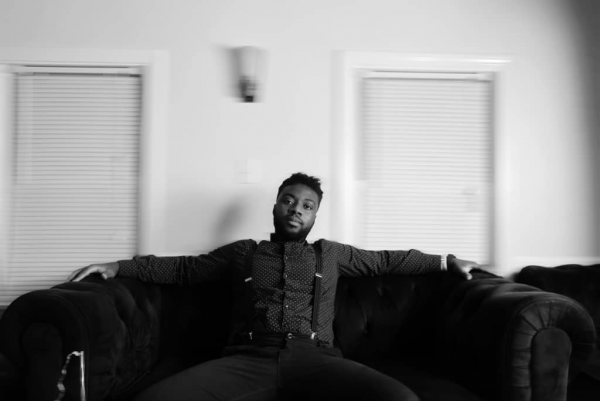 Inspired to write this album after discovering his leadership abilities over the last 18 months, 'Civic Leader' sees Martin Toe step up his game and take control. For fans of The Weeknd and Mac Miller, 'Civic Leader' is inspirational, diverse and is a powerful showcase of the young artist's songwriting talents.
Martin Toe is a New Hampshire musician, author and community leader. Driven with compassion and out of respect for people, Martin picks up the call to be a surreal change maker and a voice in his generation, a musician, and an educator in the culture. He is known throughout New Hampshire as an organizer and a leader driven by his faith and truth, inspiring and empowering young and old people of different backgrounds. Martin Toe is a survivor of the Ivorian and Liberian civil war that greatly altered the fate of the two nations. His book 'America Call's to Me: The story of a refugee boy's journey' was published in 2016 and he has since been published in multiple publications including books, and Magazines. His debut EP was released to critical acclaim and has followed up this release with a steady stream of singles.
What do you call a person who puts empathy first? What do you call someone who is able to stand up and let their voice be heard by the masses and still remain humble? A Civic leader. A Civic leader is needed now more than ever, so why not you?
About Martin Toe
Martin Toe is a man who is trying to put the 603 on the map. He is working to empower the youth to rise up and let their voices be heard. With his most recent project titled Civic Leader, he does just that. There are motifs of being proud of where you are from as well as enacting change where you call home. This is a project that tells a story bigger than Martin a story that pushes those who listen to not let anytime go to waste, to speak up for what they are passionate about, and to follow their hearts to make their dreams come true.
With a modern afro-pop/ R&B taste he reminds his audience of a young Maya Angelou rising to the challenge of her oppressors. Civic Leader will be available on all platforms Thursday, December 17th, and aims to inspire anyone who feels as if their voice is not yet heard.
Soundcloud: https://soundcloud.com/martintoe/sets/civic-leader/s-p7oo8pIfkrE
You can also listen here: https://www.liinks.co/martintoe
Media Contact
Company Name: Martin Toe
Contact Person: Media Relations
Email: Send Email
Phone: 603-2192017
Country: United States
Website: soundcloud.com/martintoe/sets/civic-leader/s-p7oo8pIfkrE