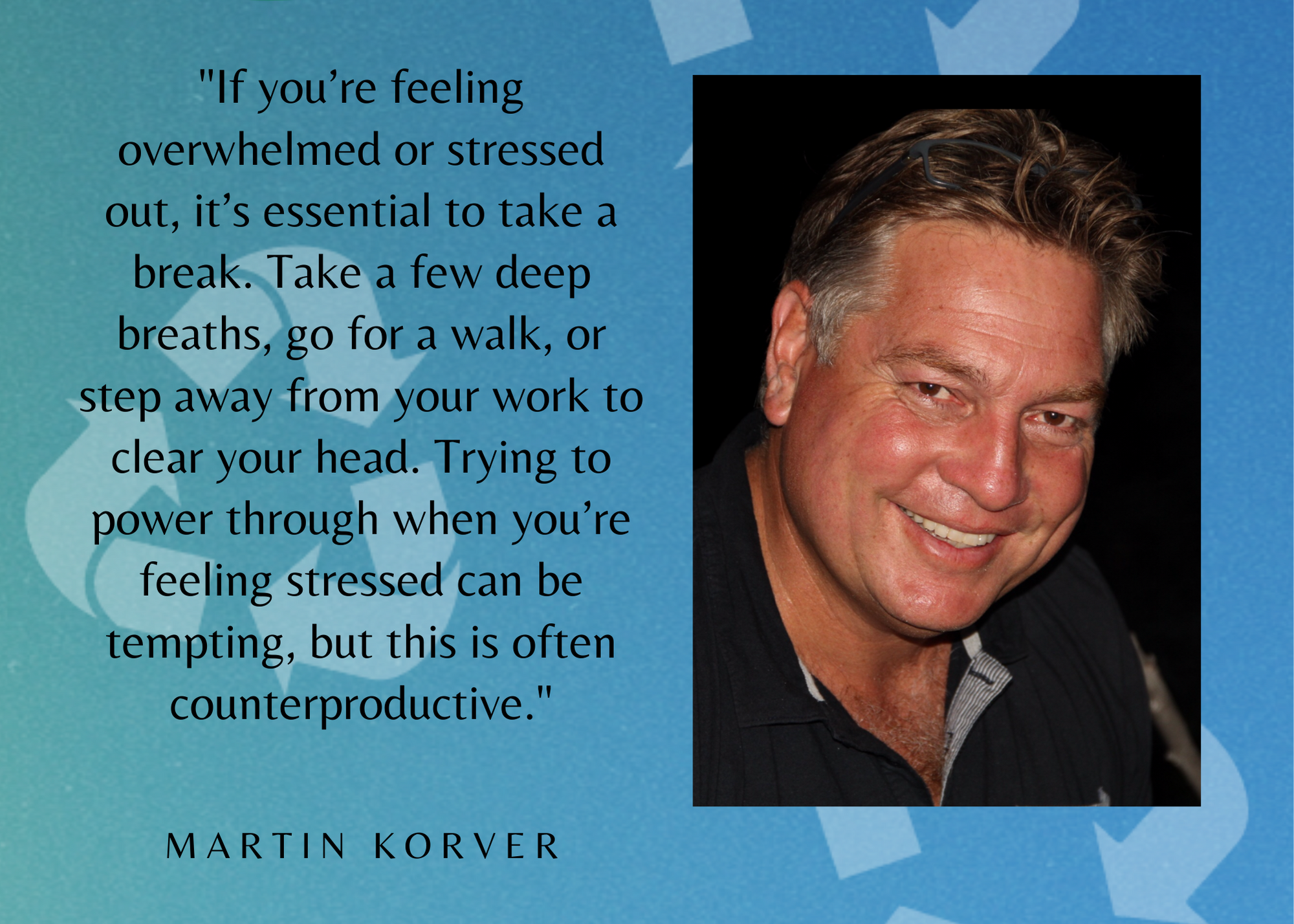 The Founder of Greenmouse Africa debuts a new online journal from which he will communicate his thoughts and experiences to the world.
Plettenberg Bay, South Africa – July 8, 2022 – It is with much pleasure that Martin Korver, founder of the noted environmentally-conscious mobile phone accessory company Greenmouse Africa, announces that he has launched a new blog, bolstered by two inaugural entries. The web-based journal is hosted by a well-known online platform and primarily deals with matters relating to entrepreneurism, an area in which he boasts a great deal of expertise.
In the latest blog entry, titled Martin Korver Discusses Entrepreneurship and Mental Health: Tips to Avoiding Burnout Without Compromising Success, Martin writes about the dangers associated with overwork that specifically affect entrepreneurs due to the demanding nature of creating a company from scratch. In one passage, he describes some steps that entrepreneurs can take when the pressure gets especially bad. "If you're feeling overwhelmed or stressed out, it's essential to take a break. This doesn't mean that you have to stop working altogether, but it does mean taking some time for yourself. Take a few deep breaths, go for a walk, or step away from your work to clear your head. Trying to power through when you're feeling stressed can be tempting, but this is often counterproductive."
In the preceding blog entry, titled Martin Korver Discusses the Five Books Every Entrepreneur Should Read, the founder of Greenmouse Africa reviews some texts that he believes are invaluable to anyone endeavoring to start a new business. Regarding The Lean Startup by Eric Rie, his top pick, Martin Korver states that it is "a must-read for any entrepreneur." He then elaborates on his overall takeaway from the book, explaining that it espouses that it's best to build a new business "by creating value for your customers" and not by focusing on making money early on. Instead, the text advocates to "focus on building a product that people will love. Measure progress and make decisions based on data, not assumptions—this will help you stay on track and ensure your business is booming."
Anyone interested in reading the entirety of these blog entries will find them located here. Anyone curious to learn more about Martin Korver is invited to visit his personal website, while anyone curious to learn more about Greenmouse Africa is encouraged to visit the company's official website.
About Martin Korver:
Martin Korver was born and raised in Holland. Upon graduating high school, he joined that country's special forces and spent several years in the service. When he completed his tour of duty, Martin enrolled in Hotelschool, The Hague, one of the top Business Management schools in the world.
In his first foray into the world of private business, Martin Korver joined an American company based out of Amsterdam that was building a network to enable payments over cellular phones. Ever the observant and savvy businessman, Martin found a creative way to address this void in that rapidly growing marketplace, then proceeded to start his own consulting firm to better counsel and work with the company. After a few years of success, he sold the company and moved to South Africa.
Since the mid-2000s, Martin Korver has founded several companies in a wide range of industries, from manufacturing to investment to hospitality. He established his latest venture, Greenmouse Africa, in October 2020, during the height of the COVID-19 pandemic lockdown with the idea of bringing recyclable and sustainable 'must-have' phone accessories into Africa. Since then, he and his business have been approached multiple times by companies both large and small interested in 'going green' and learning from their business model. Martin Korver's stated mission is to provide green alternatives throughout the continent of Africa and share his wealth of knowledge and experiences with others.
Media Contact
Company Name: Greenmouse Africa
Contact Person: Martin Korver
Email: Send Email
Country: South Africa
Website: greenchannels.green