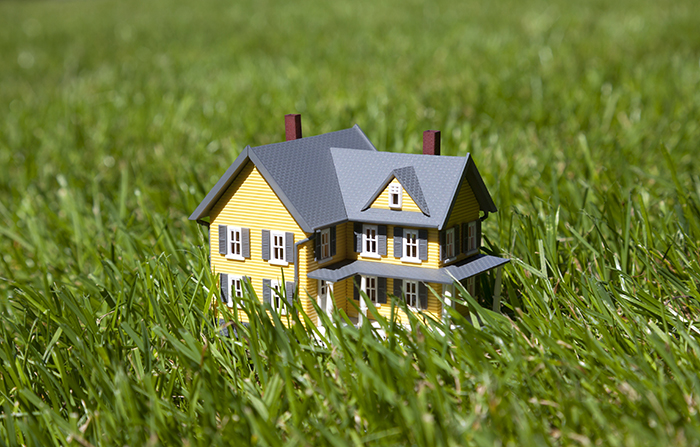 LOS ANGELES, CA – In the real estate market today, there are plenty of opportunities in investing in the future. As housing prices are on the rise, investing in a home is becoming a more popular source for earning extra income.
The Local Records Office provides the necessary information to guide homebuyers in determining the most strategic points before making that big home purchase and helps by assisting homebuyers to increase his or her chances of financial gain.
Of course, along with investing in stocks and bonds, the housing market also comes with the risks of financial loss; the possibility of becoming a huge dent in someone's wallet and as many landlords are already aware, getting that wake-up phone call really early in the morning from a tenant complaining of water leaking from the bottom of their kitchen sink, or the furnace that has stopped working, also interferes with one's personal life.
In case this is not the ideal situation that one might want to deal with, hiring a professional management company is always another option. This also takes care of the timeliness of advertising the property and background checks on the next prospective tenants, with a small percentage of renting an apartment.
How does one ensure that a rental property will remain as an asset both today and in the future?
However, for those up for the challenge, and see the potential of earnings for the long haul, finding a potential property at the right location for the right price is the most essential part of investing, and as realtors commonly say, 'location, location, location'. Christa Buchanan, a realtor at Real Living Keep Realty asks the question that many investors and homeowners are tackling today.
"First and foremost, it means close proximity, and quality of, schools, followed by easy access freeways, churches, and hospitals," says, Christa Buchanan.
As education remains a top priority for most parents, award-winning schools are both a huge selling point and a large attribute that most homeowners and renters are looking for. Having a large caring community, whereas neighbors look out for one another, a walkable commute, and easily accessible grocery stores and restaurants are also a huge favorable attraction.
Another huge factor in investing is that more and more people are becoming interested in renting newer homes, with less work cut out for them.
"From 2010 to 2017, single-family rental households in the US increased by nearly 2 million — 1.26 million of those renters were 34 to 65 years old, while just under a half-million were 65 or older," according to a RENTCafé Census data analysis provided by Adrian Rosenberg.
Millennials are also less likely to save for that initial down payment because of school debt, and families that no longer qualify for mortgages, are becoming renters rather than homeowners.
With the rental trend growing and, on the rise, many investors find this as an area of opportunity and a chance to gain a fulfilling financial future by investing in real estate, and turning it into a rental property and with the new tax plan in place, financial expenditures and tax write-offs are becoming a huge favorable upside in purchasing homes and turning them into rentals.
Rental renovations that will boost the value of the asset without breaking the bank
Landowners renovating their properties are also determining the housing costs and values as a factor when settling on the right price along with the costs of building materials on the rise, real estate is all about finding the best 'bang for the buck'.
The Local Records Office provides homebuyers with the key information in determining the right price to offer. And assists with providing homeowners with a detailed report from the information of criminal activity, teacher-to-student ratio, local demographics, to transaction history pinpoints the appropriate asking price, and their best interest is in maximizing profits. Even though brokers do not commonly suggest it, they are at times, only looking out for their best interests in making the highest profit for their pockets.
Rental Hotspots
Investing in the next hot thing is the goal for the majority of all investors. Even though there are many strategies that realtors and investors use to determine the next booming hot city there isn't anything set in stone. The data that is used to determine the next "it" stop can change within weeks or months throwing all research out the window. Cities like Tallahassee, FL, Albany, NY, Atlanta, GA, Pekin, IL, and Harrisburg, PA where all small cities that are now booming. Even though there is competition from other larger cities in the state these cities have managed to keep growing and attracting new residents each year.
Local Records Office recognizes that knowledge is power, and understands that the true property value is crucial in determining the best asking price or offer for the next real estate investment. This cuts downtime and money that clients would typically spend compiling reports on their own, and provides detailed information that also helps buyers find the best area of interest.
Media Contact
Company Name: Local Records Office
Contact Person: Roberto Romero
Email: Send Email
Phone: 1 (800) 790-0721
Address:2202 S. Figueroa St. #406
City: Los Angeles
State: CA 90007
Country: United States
Website: https://local-records-office.me/