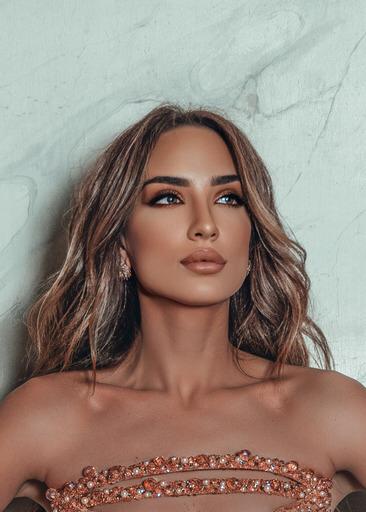 Layan Farhat, one of the most influential dietitians and lifestyle influencers all over the Middle East
Everywhere we turn, it seems we're getting advice on what to eat (or not eat) and how to fuel our bodies. Nowadays, our world is abounded with dietitians who can help every one of us get the right path through a healthy lifestyle. Forever the number one dietitian and lifestyle influencer, the 27 years old, Layan Farhat, is now one of the industry's most leading voices.
Nowadays, dietitians aren't like any time before, they play a very intrinsic role in our lives. knowing that not all dietitians are certified as they say they are, hence it can be hard to come up with a definitive list of dietitians, it is a very popular niche and there are many people who have some influence in the field. When narrowing down Arab dietitians and lifestyle influencers, Layan Farhat's name is spontaneously mentioned.
Layan is a Lifestyle Influencer, a Licensed Dietitian and a Certified TV presenter who was born on December 8, 1993, in Riyadh, Saudi Arabia. As an artist at heart, she loves merging the art of healthy living with the science of nutrition and health to make a full picture of human health come alive. She studied at the Lebanese American University (LAU) where she finished her 3 years Nutrition. She then continued another year for her CP certificate and graduated in May 2017 as a Licensed Dietitian with a CP (coordinated program a special program with 9 months' internship at Rizk Hospital instead of only 6 months' internship, which is the ordinary duration done by almost 90% of dietitians.
In addition to that, and in attempt to appreciate and understand the human condition from a scientific, psychological point of view, Layan studied minor psychology. Not only did she depend on her education to gain more knowledge and experience in her domain, but also she did so through her internship in Diet Center (2015), CMC Beirut (2015), LAUMC-Rizk Hospital Coordinated Program (August 2016 – May 2017), Ain Wazein Hospital November (2016) and last but not the least, Makhzoumi Foundation March (2017). Besides, after her graduation, she traveled and visited several places in Africa, Eastern Asia and Europe to explore new techniques and skills that can improves one's lifestyle (such as diets, meditation, herbal remedies…), along with attending workshops. And never to miss up her clinic which was launched in 2018 in Beirut but unfortunately she was forced to close it after the crisis, but she continued with her online consultations in KSA, Dubai, Qatar…
Moreover, Layan is one of the most professional and certified personal trainers known in both Lebanon and Saudi Arabia. Her vast and deep knowledge in dietitian and lifestyle influencing has attracted people from all over the world who were interested in her content. Furthermore, her ability to combine different domains (from dietitian, lifestyle, fashion and skin care) successfully makes Layan unique in her position she beholds now as one of the most influential lifestyle influencer known on Instagram. Layan Farhat is a must to follow dietitian and lifestyle influencer, to catch up with her content, simply visit her Instagram, Facebook and Tiktok accounts.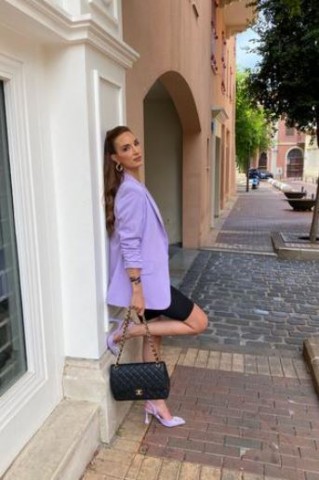 More info:
https://instagram.com/layanfarhat
https://vm.tiktok.com/ZSJKGW2e3/
https://m.facebook.com/layanfarhatofficial/
Media Contact
Company Name: KOSAWADA AGENCY
Contact Person: Jinan Fahes
Email: Send Email
Phone: 0097470715766
Country: United States
Website: www.kosawadapanel.com