Nowadays, with the development of economy and the progress of the times, people not only pursue food and clothing, but also pursue beauty. There are many definitions of beauty, including inner beauty and outer beauty. Inner beauty requires time to accumulate and self-cultivation; while outer beauty can rely on gorgeous clothes, luxurious and dazzling jewelry, exquisite makeup, etc. Today we will analyze the beauty brought by jewelry display stands, making jewelry more dazzling.
A jewelry display stand is a container used to display jewelry. Jewelry display stands can be made of a variety of materials, including glass, metal, wood and other materials. Jewelry display stands have exquisite appearance design, solid structure, easy disassembly and assembly, and convenient transportation. They are widely used in the jewelry retail industry.
According to statistics, the global jewelry market is expected to grow at an annual rate of 7% and reach US$3.1 trillion by 2025. This will provide huge market space for the demand for jewelry display racks. Moreover, as consumers pursue personalization, the demand for customized jewelry display stands is also increasing. Because many businesses hope to highlight their brand features and product features through jewelry display stands, thereby attracting more consumers. This also means that the demand for jewelry display stands is also growing.
Let me introduce you to several popular jewelry display stands, and let's take a look at the charm of jewelry display stands.
The first model, irregular-shaped jewelry display rack made of stainless steel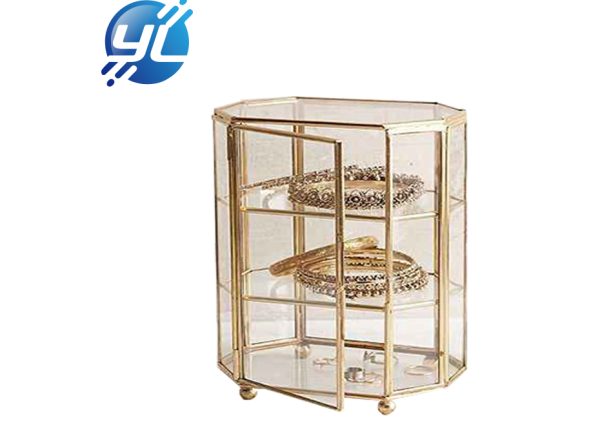 The feature of this model is that the frame is made of stainless steel and combined with transparent acrylic, giving it a full sense of luxury. The transparent design allows you to clearly see the jewelry/accessories inside. The display stand is relatively small and suitable for both storage and display. Or some jewelry wholesalers can give it as a gift to your customers, which will greatly increase your jewelry sales. Well, believe me, no girl can escape the charm of this jewelry display stand.
The second model, a 360-degree rotating multi-layered metal jewelry stand display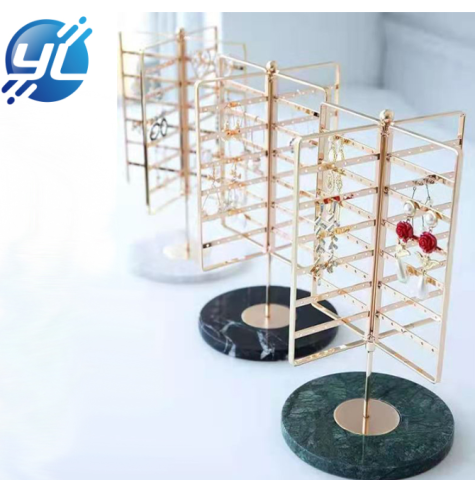 The special feature of this one is that it has a large capacity and can be rotated. Fixed hanging holes, no need to worry about the jewelry being thrown out when rotating. This metal jewelry display stand is desktop-style, compact, takes up little space, and is easy to move and place. The point is that it is very simple to assemble and disassemble, saving space and reducing transportation costs.
The third model, a series of set jewelry display stands-desktop type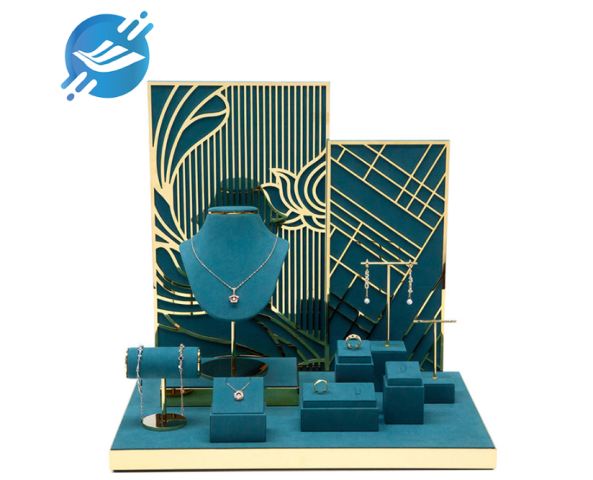 This one is made of metal and microfiber leather, so you don't have to worry about the jewelry getting damaged while on display. Moreover, such a series of models is very suitable for seasonal limited editions or high-end luxury customized jewelry. Customers can see the entire series of jewelry at a glance and the matching effect. This is a sales technique that increases sales. At the same time, this is also ideal for jewelry retailers and exhibitions.
If you also want to customize a unique jewelry display stand for your own jewelry, please contact us quickly!
Original Source: https://www.youlianzsdisplay.com/news/jewelry-rhyme-exhibition-with-emotionthe-jewelry-on-the-jewelry-display-stand-is-more-beautiful-than-ever/
Media Contact
Company Name: Dongguan Youlian Display Technology Co., Ltd.
Email: Send Email
Phone: +8618122815580
Country: China
Website: https://www.youlianzsdisplay.com/