Canadian online celebrity and actress, Jana Soss, ready to challenge the status quo in Hollywood as she lands Los Angeles with her team
Jana Soss is looking like the next big thing in Hollywood as she looks set to take her acting talent to the big screens after landing Los Angeles with her team from Prime Capitol. Jana actually broke into the entertainment scene via the internet, creating humorous yet thought-provoking videos that often go viral within minutes of posting them on social media, especially YouTube.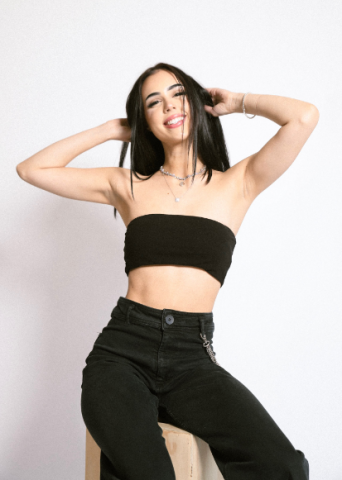 The movie and entertainment industry has evolved over the years, growing to become a multi-billion-dollar market with different stakeholders contributing their quota to the development of the industry and delivering content to meet the needs of the audience. Hollywood is undoubtedly the biggest film industry in the world. Consequently, every actor, irrespective of their location or age group, aspires to one day hit the streets of Hollywood and star alongside some of the biggest names in the film industry. Therefore, it would be right to say that Jana Soss is living her dreams as she enters Hollywood, thanks to the support of the Prime Capitol team.
"Los Angeles holds a lot of opportunity for myself and the team, and I can say with confidence that we all feel that this is when the magnitude of our success shifts. The plans to take over Hollywood are seeming less and less out of reach as we spend time here. Our ability to bring fresh content alongside the crazy stunts we do catches people's eye, and more importantly, is what I believe made so many of our supporters stick around for this crazy ride," said Jana Soss.
Jana has undoubtedly carved a niche in the social media influencing market, growing to become a top brand in the industry, with Kyle of Prime Capitol also playing a significant role in her growth as an online celebrity.
"My background in film is the driving force in the content I create on YouTube. I try to use everything I've learned on film sets and bring that to my videos, which I'm sure is also what my audience finds appealing," Jana said.
For more information about Jana Soss as she takes on Hollywood as well as the entertaining videos from the content creator, please visit YouTube.
Media Contact
Company Name: Prime Capitol Entertainment Limited
Contact Person: Jana Soss
Email: Send Email
Country: United States
Website: https://www.youtube.com/c/janasosic/featured