Innovative pet poop scooper, the Ultimate Sensor Pooper Scooper, officially launches on Indiegogo to help dog owners keep their surroundings clean
The Ultimate Sensor Pooper Scooper is the latest groundbreaking pet care tool from James Crane. The product is the first-of-its-kind automated tool for picking up dog poop. The tool comes with features that help to keep the lawn and other parts of the home that the dog walks clean, picking up all dog droppings in as little as an hour.
Dogs have been popularly described as man's best friend due to their features and benefits. However, taking good care of them and ensuring they remain healthy and happy without being a nuisance to the environment, especially with their poop, can sometimes be a daunting task. Over the years, a plethora of solutions have been developed to help pet parents pick up dog droppings with relative ease. However, none has been able to effectively leverage technology to effectively address the concerns of dog owners, at least until the emergence of James Crane's Ultimate Sensor Pooper Scooper.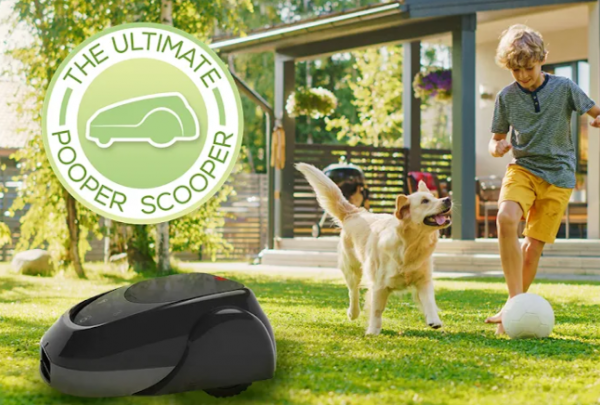 The Ultimate Sensor Pooper Scooper leverages the latest tech solutions, with a mobile app to ensure an intense precision cleaning. The scooper combines the technology of grass cutting machines and iRobot vacuum to offer an all-inclusive solution to the backyard woes of pet owners.
The user-friendly Ultimate Sensor can be used by anyone and has a long battery life that can last up to four hours. It is also designed to automatically go back to the charging port for self-charging when low on charge.
For more information about the Ultimate Sensor Pooper Scooper and to be one of the first dog owners to acquire the revolutionary poop scooper, visit Indiegogo.
Media Contact
Company Name: Ultimate sensor pooper scooper
Contact Person: James Crane
Email: Send Email
Phone: 702-274-9761
Country: United States
Website: https://www.indiegogo.com/projects/the-ultimate-pooper-scooper#/reft/25180417/Idea-PR1