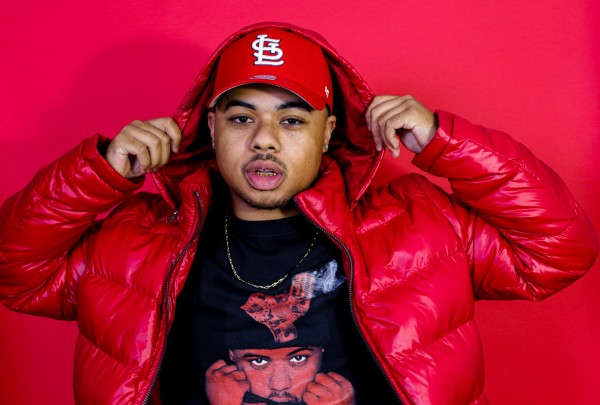 After making an impressive debut in 2016, Birmingham based artist Aye Kee is constantly growing in popularity, due to his powerful vocal delivery and impeccable songwriting skills. Since then, he has released many hit singles and a full-fledged album "All in my Head" that made his mark as a promising rapper in the industry. One of his most recent singles is called "No Help", a great song that starts with slow, rhythmic beats and subtle vocal delivery before transcending to a hard-hitting number, with strong vocals and lyrics.
Aye Kee releases all of his music through his label and film production company titled Originally Gifted Entertainment.
Interviewer: What/ who inspired you to create music?
Aye Kee: My father inspired me to make music. Before my father put me in a booth, I didn't know how music was made. When I first started my music was terrible. But He always had faith and always told me to keep pushing. Even if I had only one fan, it means at least someone is listening.
Interviewer: Tell us about some of your best projects so far.
Aye Kee: I don't have a favorite. Every track explains how I was feeling at a certain moment in time, so I don't compare them. I love them all.
Interviewer: What message you want to convey with your music?
Aye Kee: Besides the money, guns, and drugs lol? I want to show my fans that there's more to life than what they see every day. I want to bring the fun back to music. Music can bring us together and it can separate us. But if used in a great way it can be a powerful tool to help my people realize life can be better. I also want to tell my fans you can get through anything you put your mind and energy to. Think better, you'll be better.
Interviewer: Tell us a little more about your journey so far.
Aye Kee: I started making music my freshman year of high school. I didn't know what music was or how it was created. I just knew we listened to it and it changed people's emotions in a good and bad way. I remember the first time I was in a studio I was with my father. We were there for one of his artists that he managed at the time. He tried to get me to make a song, but I was highly nervous, so I kept making excuses. So, he said next time we come to a studio I need to be ready. After that, every day during school I would skip lunch and hide in an old weight room, sit in a corner, and write.
I wrote every day till I came up with two songs. I found a beat online and I also used "Tyga – Rack City" instrumental. I told my father I was ready, so he booked another session. We pulled up to the studio and I'm nervous again. But I went and recorded the songs anyway. They were terrible. My father left the studio while I recorded the songs. While recording the songs the engineer forgot to turn off his mic. So, I heard him tell the other person in the room "What you want me to do? He is wasting his father's money."
When I heard that it humiliated me. I didn't go back to the studio for another 6 years. But during that time, I wrote every day. I practiced every day.
Sophomore year of college I used my refund check to buy basic studio equipment and started recording until I found my sound and delivery. I recorded my whole first mixtape myself. What I heard that engineer say that day let me down, but it made me even go harder. It made me the artist I am today. It helped me prepare to enter a studio again. Now I have a great album out now, titled "All in my Head".
Interviewer: What are your upcoming projects?
Aye Kee: I'm working on an EP titled "3 Peat." I'm looking to release it late April or early May.
Media Contact
Company Name: Originally Gifted Entertainment
Contact Person: Mr. Kee
Email: Send Email
Country: United States
Website: ShopAyeKee.com