Born in India, but grew up in the United States, international economist Ujjwall Uppuluri, releases the novel "Chronicles of the Byzantine Empire, The Phoenix Reborn."
New York, NY, USA – January 13, 2021 – For author and international economist Ujjwall Uppuluri, writing a fictional novel that chronicles the Byzantine Empire wasn't an easy undertaking. Uppuluri says, "I had always been interested in fictional literature—more specifically historical fiction, science fiction, and fantasy novels—and as a kid, I grew up reading Steven Erickson, Isaac Asimov, and Harry Turtledove. I was also quite interested in counterfactual historiography and what-if scenarios. I thought, why not create a novel that combines my interest in an alternate history with my interest in fantasy. As strange as it sounds, in middle school, I had a dream, and it left such an impression on me that I decided I had to put what I had dreamt about on paper. Of course, that was back in middle school. The current plot is quite different from what it was back then, though the essence of what I had dreamt is still present in this novel."
ABOUT THE BOOK
It's the year 1071, and the Roman Empire is on the verge of collapse. Romanos IV Diogenes, the emperor, is overthrown by his military general Michael Ducas as nobles rise against the state. Smelling blood and encouraged by the chaotic state of affairs in Constantinople, foreign powers vie to crush the once-mighty Empire.
But not all is lost, yet. The Sword of Emperors, home to an ancient spirit, transports itself to another time and place, hoping to find a worthy champion. Ending up in modern-day New York, it lands at the feet of the most unlikely candidate.
Anil is a homeless, ex-operations commando making a living on the streets. Feeling the weight of his failures, all he wants is a chance at redemption. When Providentia, the spirit of the sword, appears to him, it shakes his world. Eager to redeem himself and to make his mark, he accepts the spirit's request for help.
REVIEWS
"The author exquisitely blends historical fiction, time-travel, and fantasy to come up with an interesting, hard-to-put-down read. One of my favorite aspects aspect of this book was its premise, that is, restoring the Byzantine Empire. The author is well-conversant with medieval history and walks us through how the Roman Empire might have acted differently to prevent its eventual downfall we are all aware of. Fans of historical fiction will love this!" Isaac H.
"I thoroughly enjoyed this action-packed, fast-paced Medieval Fantasy. The author quickly pulled me into the unfamiliar world and kept me guessing through. It was a story that was character-rich, with plenty of epic battles and unexpected plot turns. If you like magic, hints of romance, and history driven stories, this one is for sure for you!" W.B.
The novel, "Chronicles of the Byzantine Empire, The Phoenix Reborn," is available on Amazon in eBook and paperback.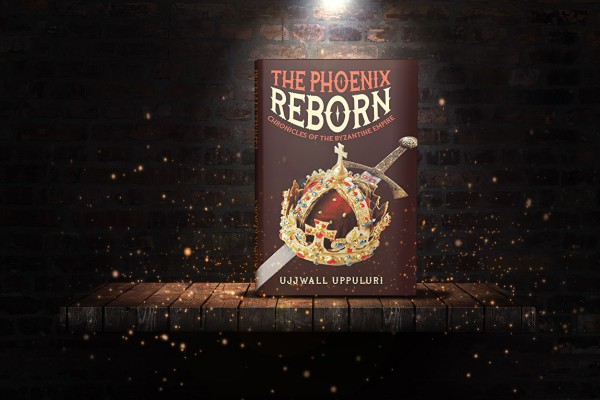 ABOUT THE AUTHOR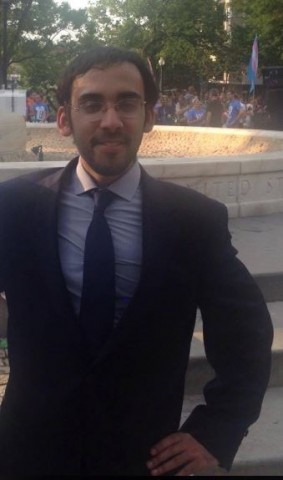 Ujjwall Uppuluri is an international economist who enjoys reading historical fiction, fantasy, and science fiction novels in his spare time. He studied economic history at the London School of Economics and the University of Edinburgh. At an early age, he was fascinated by the Byzantine Empire's history written by Treadgold and Ostrogorsky. He wished for this Empire that once spanned two continents and was known for its diverse wealth to be once more exposed to modern literary circles.
To be added to his mailing list, please send a message to ujjwalluppuluri@hotmail.com
To learn more about the novel and the characters in it, visit the following website: https://www.byzantinechronicles.com/
Media Contact
Company Name: AAPH Press Distribution, LLC
Contact Person: Ujjwall Uppuluri
Email: Send Email
Phone: 508-981-2447
Address:1231 Williams Blvd
City: San Antonio
State: TX
Country: United States
Website: https://www.byzantinechronicles.com/