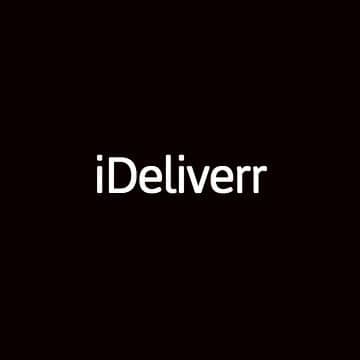 Customers that are self-isolating because of the coronavirus or can't leave their home can now get groceries delivered to them via iDeliverr.
Online delivery service iDeliverr have started partnering up with local off licence and corner shops as well as rolling out supermarket delivery from ASDA to get food and produce to more vulnerable customers during the coronavirus pandemic.
iDeliverr customers can order Food, groceries and other items to their home.
But as well as fresh groceries delivered and other essentials from ASDA supermarket, customers can also fresh produce from some corner shops by using iDeliverr.
In iDeliverr, you'll find a "custom order" tab when you log into the app where you can request an iDeliverr driver to get anything that's not on the platform, for example, you left your wallet somewhere, or you need the electric key topped up just iDeliverr it.
As well as local stores, iDeliverr will be working with supermarkets including, Sainsbury's, Lidl, Aldi, Tescos, Co-op, and Morrisons. All the major chains.
If you have one supermarkets near you, you'll locate them under the icon supermarket.
You'll be, charged a delivery charge per order, which can vary depending on the shop.
Some stores will also have limits on how many items you can buy.
iDeliverr says you may be asked for ID if you look under 18.
Unlike other takeaway delivery apps in iDeliverr, you can order items from any convenience store, petrol station or major supermarkets.
Each store will have various delivery fees and sometimes a service charge, so make sure you check this before placing your online order.
iDeliverr says it has more than 280 convenience partner stores willing to get on its app.
Media Contact
Company Name: IDeliverr
Contact Person: Kenneth Stuart
Email: Send Email
Phone: 0843 523 0177
Address:20-22 Wenlock Road
City: London, N1 7GU
Country: United Kingdom
Website: https://www.ideliverr.com