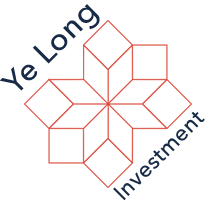 SpaceX recently announced plans to pursue an IPO for its satellite-based Internet business, Starlink. The Starlink aims to provide high-speed Internet globally in a cost-effective manner by leveraging a constellation of several thousand satellites. While no specific timeline has been given for the IPO, there are indications that it could occur in a few years. In a similar vein, analysts have estimated that Starlink could be worth about $30 billion by 2025.
SpaceX has been able to build a relatively stable business of launching satellites for a plethora of customers, somewhat limiting the potential for the launch business, considering the size of the market and its relatively slow growth.
The market for commercial satellite launches stood at approximately $5 billion in 2017, with revenues projected to grow to $7 billion by 2024, giving SpaceX little room for expansion, considering that its launch revenues stood at roughly $2 billion in 2018.
Elon Musk has also stated that SpaceX's share of the launch space "probably taps out" at roughly $3 billion a year.
However, Starlink could find a sweet spot in the Internet connectivity market if it can deliver the Internet globally at speeds and prices that are competitive with cable and fiber providers.
Starlink has been projected to have its first full year of service in 2021, with coverage spanning a large portion of the global population by 2025. The company is also expected to compete with fixed-line broadband services, as its receivers are expected to be somewhat large for truly portable use.
Starlink's user base is estimated to grow to about 14.4 million in 2025, garnering about 0.1% of all new Internet users by 2021, with the number rising to 2.3% by 2025 as coverage scales up. Similarly, the company's revenue is expected to grow to about $10 billion by 2025.
With the figures flying about, it would not be wrong to estimate that Starlink could be valued at about $30 billion.
The business will most likely attract people in far-flung areas with weak connectivity and potentially lower purchasing power, consequently limiting the pricing potential of the service. Therefore, Starlink will need to offer speeds superior to wireline broadband services to convince higher-value customers in developed areas to switch to its service.
For more business and financial news and the services offered by Ye Long Investment, please visit – https://yelonginvestment.com.
About Ye Long Investment
Ye Long Investment is an innovative professional financial services firm formed in September 2002. Headquartered in Hong Kong, the company specialises in holistic and individually tailored client-centred care for all of an individual's financial needs, enriching the business ventures and personal lives of all clients by appropriately positioning and protecting what they have today, planning for what they want in their future, and preparing the path by which they will reach their goals.
Media Contact
Company Name: Ye Long Investment
Contact Person: Mr. Paul Wilkins
Email: Send Email
Phone: +85258199857
Address:Nexxus Building, 41 Connaught Rd Central
Country: HongKong
Website: https://yelonginvestment.com